Essential oils are truly amazing, we use them in so many different ways from making chemical free baby wipes, to diffusing to promote a calming/relaxing environment, to using them in food, making my own cleaning products & for medicinal & wellness purposes. If you are ready to get started you can JOIN HERE.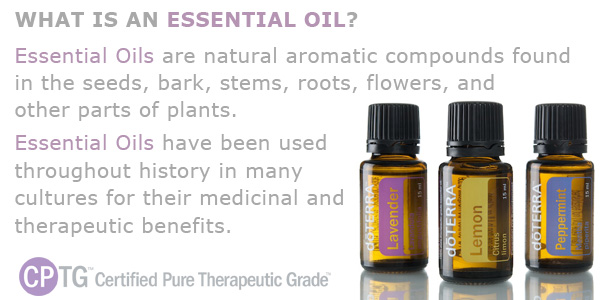 So why do I personally choose to use doTERRA essential oils? In short I love their co-impact sourcing model and that they choose to source the oils indigenously from their natural habitat while using ethical, sustainable practices and supporting farmers. Watch this short video to find out more about their sourcing.
I also choose them for their purity and potency, stringent practices and third party testing. You can read more about these standards here.

You can purchase all of the doTERRA essential oils and products at retail prices using my link http://mydoterra.com/myfoodreligion however if you plan on purchasing more than one or two things a year by FAR the smartest option is becoming a wholesale member. Remember there is NO forced autoship or minimum monthly and you do NOT have to onsell. These are just wonderful options. That's it, simply options.
The Home Essentials Kit is one of our most popular kits as it comes with our 10 most popular oils as well as the beautiful petal diffuser, to buy all this separately WHOLESALE would cost you $415 plus the $35 enrollment fee. To buy all this retail would cost you over $500 Australian. When you get the Home Essentials kit it only costs you $330 which includes your enrollment packet, wholesale membership, own site and private support! Awesome!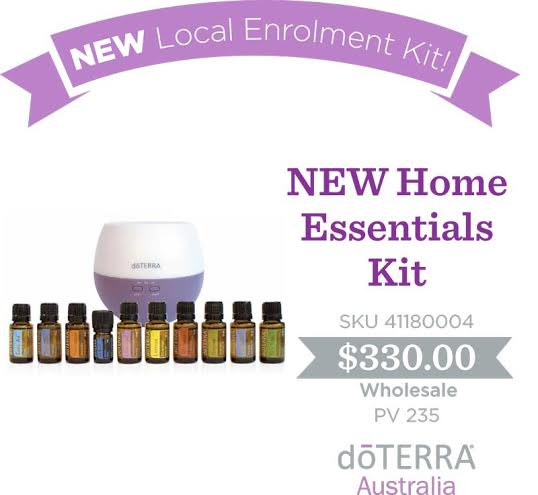 CLICK HERE TO JOIN TODAY!!
So why become a Wellness Advocate or wholesale member with doTERRA?
Wholesale pricing (25% discount)
No monthly order required
Option to receive 10-30% of your total purchase back in FREE product points
Eligibility to receive dōTERRA's FREE Product of the Month
Ability to earn compensation and bonuses
This is the lowest overall product cost & smartest way to buy

Check out this blog post for 150 amazing uses for our 10 most popular oils.
There are definitely advantages to choosing one of the bigger kits, especially if you are excited to share right away or you wish to stock these wonderful oils in your business, cafe, wellness centre, yoga studio, retreat, health food store etc. When you start with a kit like this you save $130+ plus you start on 20% loyalty rewards instead of 10% AND when you place a min 100pv loyalty rewards order the month after your initial order you receive 200 PRODUCT POINTS for FREE!! That's over $200Au worth of free product. Definitely a smart business move!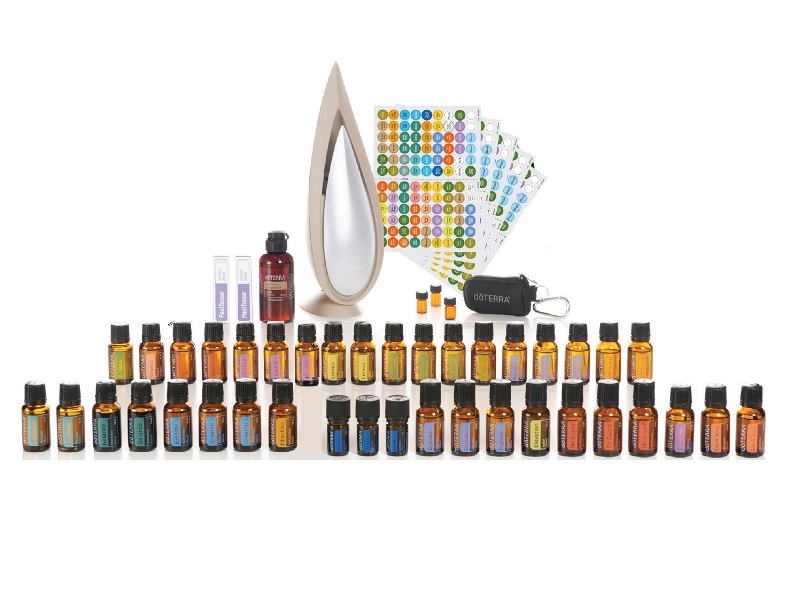 JOIN HERE << be sure to pick the wholesale access option. It's by far the best way to go.
You can either choose an enrollment kit which automatically comes with wholesale access or choose the $35 membership option (does NOT come with oils) and add oils or products to your order to customise your own order. The kits are the best value and offer an excellent starting point with the oils.
If you would like to see what other products we offer check out the product guide. Here is the full Australian price list and International US price list (we don't yet have the full range in Australia but you can order from either).
So if you know which kit you want or would like to customise your own wholeasle order just CLICK HERE <<<
If you would prefer to discuss with me which kit would best meet your needs and get started with a wholesale account simply contact me via email. You can join our team whether you live in Australia, New Zealand, America, Europe or many other countries around the world.
When you get your wholesale account with doTERRA there are several options, you can simply use the products, casually share the products to get even MORE free products or start building a residual income with doTERRA. Let me know if you want to know more about any of these options, they can be changed at any time.
Here are some quick facts about the company and why I chose to become a wellness advocate with doTERRA.
Company Profile: dōTERRA International, LLC
dōTERRA® International, LLC produces and distributes exceptionally high quality CPTG Certified Pure Therapeutic Grade® essential oils through more than a million independent distributors, also known as Wellness Advocates, around the world. In addition to a premium line of essential oils used by individuals and health-care professionals alike, the company also offers products that are naturally safe, purely effective, and infused with CPTG essential oils, including personal care and spa products, nutritional supplements, and healthy living products.
---
Growth Milestones
May 2008 – dōTERRA founded
December 2008 – dōTERRA reaches $1 million in sales
November 2009 – dōTERRA has first $1 million month
Throughout 2012 – dōTERRA has regular $1 million days
March 2013 – dōTERRA breaks ground on state-of-the-art corporate headquarters
July 2014 – dōTERRA reaches more than 1,000,000 Wellness Advocates
August 2014 – dōTERRA corporate headquarters Phase 1 completed
---
Industry Leading Retention
dōTERRA enjoys a 65 percent retention rate, compared to a direct selling industry average near 10 percent. After joining dōTERRA, 65 percent of all customers reorder, continue to share dōTERRA products, or build a dōTERRA business. Why?
Customers and Wellness Advocates are satisfied with product value
High satisfaction levels lead to a desire to share products and success with others
Product sales leaders recognize the value of dōTERRA's powerful compensation plan
---
CPTG Certified Pure Therapeutic Grade® — An Innovative Standard
dōTERRA CPTG Certified Pure Therapeutic Grade essential oils represent the safest and most beneficial oils available in the world today. For an oil to be CPTG Certified Pure Therapeutic Grade the oil must be:
Pure and natural, with aromatic compounds carefully extracted from plants
Free from fillers or artificial ingredients; no dilution of active qualities
Free of contaminants, pesticides, or chemical residues
Rigorously tested for standards of chemical composition
Cross tested using mass spectrometry and gas chromatography to ensure exact purity and composition potency
Sourced by a global network of leading essential oil chemists and growers to ensure correct species, growth in ideal environments, and that raw plant materials were carefully harvested at the right time
---
Philanthropic Efforts
dōTERRA focuses philanthropic efforts through the dōTERRA Healing Hands Foundation. Its mission is to bring healing and hope to the world, for lives free of disease and poverty, and ultimately to teach impoverished cultures to be self-reliant.
The foundation is supported by contributions from dōTERRA Wellness Advocates™, retail and preferred customers, company employees and executives, and others who share our vision. Donations are collected through monthly contributions, one-time contributions, and select product sales. For more information visit Healing Hands.