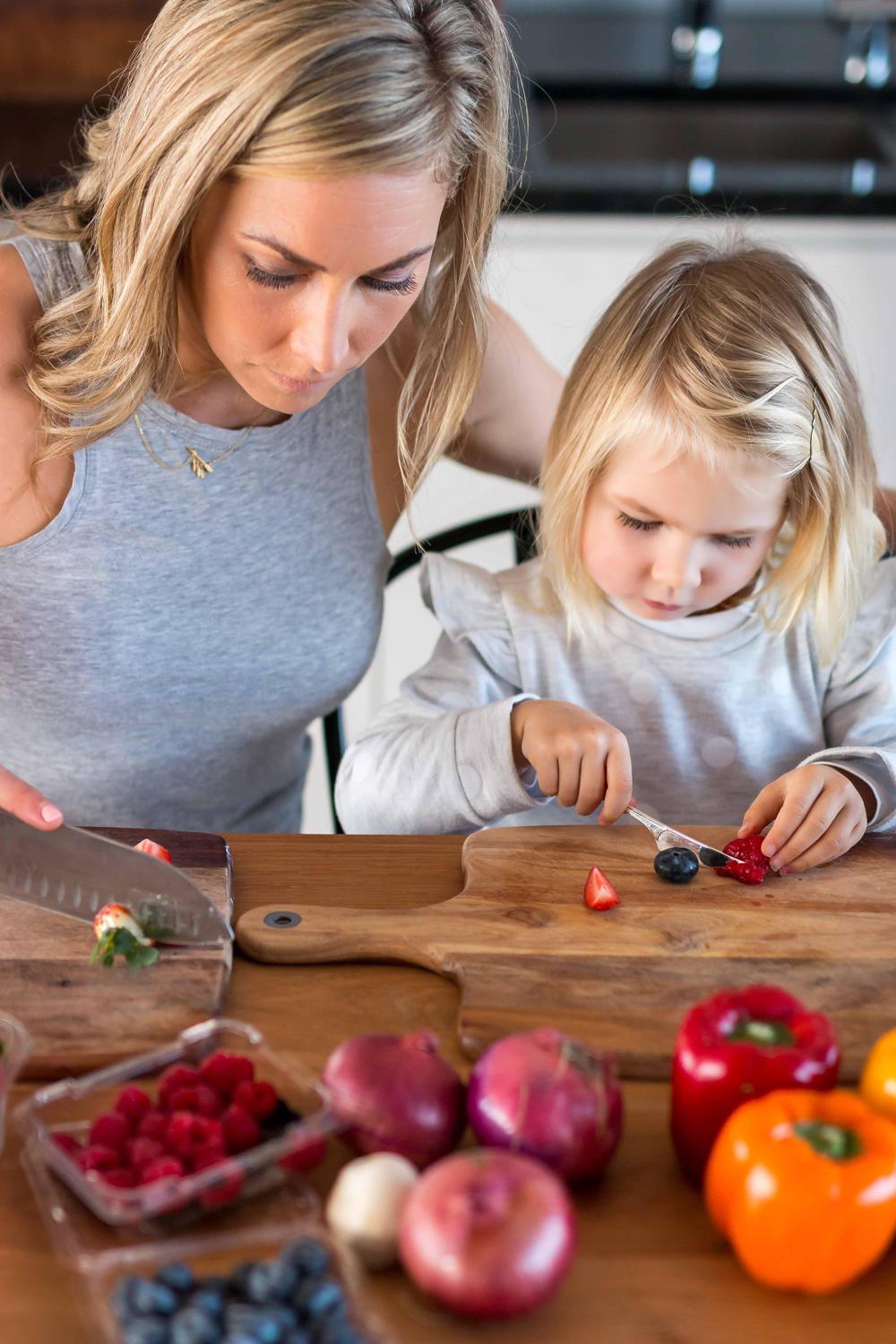 I have a dream. It's about ice cream, bacon & unicorns. How fun does that sound! But really…..
You know what would be awesome? To see a nation of healthy people, happy & able to do whatever it is they dream of. People not plagued by debilitating illness, inflammation, obesity, diabetes, heart disease, cancer & cognitive dysfunction. To not have to watch people we love suffer at the hands of these completely preventable diseases. No one wants to be sick, they just don't know how to prevent it or start to heal from it. So, they take the drugs, continue to feed their body garbage & wonder why nothing changes. Our bodies are amazing machines. They have the ability to heal & repair if we provide them with the right foundation to do it. Food is that foundation. Food is our medicine or our poison.
I always thought that quote 'Be The Change You Want To See In The World' was for the powerful people to take notice of, not me. The celebrities, the politicians, the wealthy, they are the ones that can make a change. Then I realized that I can make a change. You can too. If all of us on this journey to better health & wellness just helped one person improve their health imagine what that would do!? You might not know everything but I bet you know more than them. Share that knowledge with them. I am going to share mine with you too.
This is my 'One Kitchen At A Time' project & it's going to be fun! Want some help with food prep? Just need a bit of kitchen know how? Want to get healthier but don't know where to start? Just want to shoot the breeze with me about all things food & wellness? Well now you can. If I don't have the expertise to help you, I have a network of amazing, capable people who can.
If you want a bit of coaching from me then I would love to help. I can tailor a package to suit each individual's needs based on where you are at with your health & wellness journey & what you really want help with. Phone, Skype or face to face options are available depending on your location. We can cook, shop, plan meals, or purely discuss what you need help with and work out how you are going to achieve it.
MY SERVICES
The Hang-Out-
One-on-one catch up consultations for a minimum of 1hr/ session start at $80/hour. These are perfect for the person who just wants a bit of guidance, direction and advice around food, cooking & meal prep but are pretty confident with their kitchen skills already.
The Single Date-
In-home cooking workshops tailored to you (and your families needs). From gluten-free to low-carb, fussy eaters, or meal prepping & batch cooking, I've got you covered. Prices start from $100/hour
The Group Date-
1.5 hr cooking classes of up to 6 people can be hosted at your own home. These are charged at $450  (excluding groceries) and are the perfect way to get some friends or family together to learn some new kitchen skills.
Any travel over 1/2hr will be charged as part of the consultation and any consultation less than 1hr will incur the 1hr fee. Over 1hr will be charged in half hour increments.
Any questions or to book please email me at myfoodreligion@gmail.com
We can change the world, one kitchen at a time.
Here's what some peeps are saying….
"Lots of great, easy to understand recipes, and nutritional information. The format was fun and interactive. The feedback from my members was awesome, everyone loved the experience and wants Shan back for our next challenge. Shan is highly knowledgeable and very passionate about what she does. She is also very charismatic with a great sense of humor and ability to engage with her audience." – Luke, Owner at Crossfit Iron Lion Sunshine Coast
"There's no question that Shan's recipes are delicious but she exudes passion when talking about it, so I was excited to see someone so excited to talk about food. Her enthusiasm is contagious.   Shan also keeps it real, she doesn't sugar coat anything (pun totally intended.) And lastly, shes a mum of a gorgeous but busy toddler, she understands what time poor means, so her recipes are super easy for time poor Mums like myself. Shan showed me first hand how simple her recipes can be, it's not about being a masterchef. These workshops are perfect for anyone who is looking for motivation, stuck in a rut or anyone who thinks eating healthy is about kale and spinach. As the owner of a CrossFit Affiliate, Shan was able to motivate and inspire all of my members completing a challenge and makes them giggle along the way!"   – Revie Jane, Owner at Train Fitness Gold Coast
Shan was funny, easy to work with and no fuss. She taught my clients that cooking at home and meal prepping can be easy, simple and delicious and  instilled trust in them that they can do it, rather than relying on packet food. I would recommend her classes to all my clients.   – Janet, Owner at Achieving You Brisbane