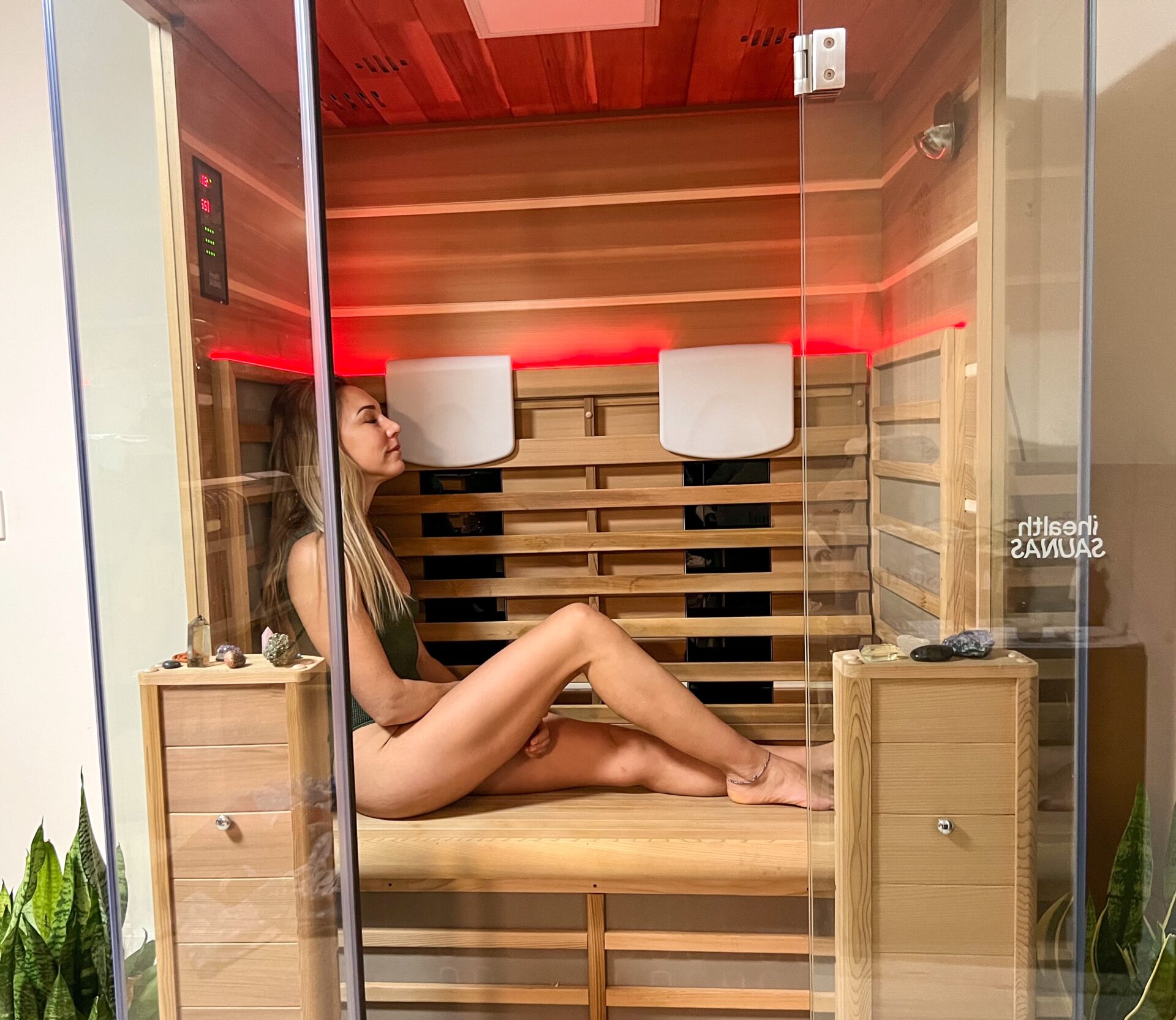 You may or may not know that last year for my 40th birthday I got the ultimate gift of wellness. A full spectrum, 2 person IR sauna from Found Space. Her name is Roxanne, like the song. I know this is a big investment but for me, it was something I have wanted for a really long time, I knew I would get the use out of it and I have been a fan of IR sauna for almost 10 years so knew and love the benefits.
I brought my infrared sauna from Found—Space, who I love as not only do they sell amazing saunas, they are such a passionate and friendly bunch, who work so hard to create an amazing experience for all their customers.
Compared to other sauna companies in Australia, Found—Space is 100% Aussie owned and provide the highest quality saunas and customer service – a must when investing in a larger item! You also don't just get the sauna…Found—Space actually teaches you how to use your new sauna for best results and provides a growing library of health and wellbeing education, including their new lifestyle blog Found—Space living. They also have an awesome podcast called Finding Space with Alex Tyson, which I have been a guest on – you can check the episode on Spotify out here.
If you want to learn more about how infrared saunas benefit your health, you can learn more on their website here.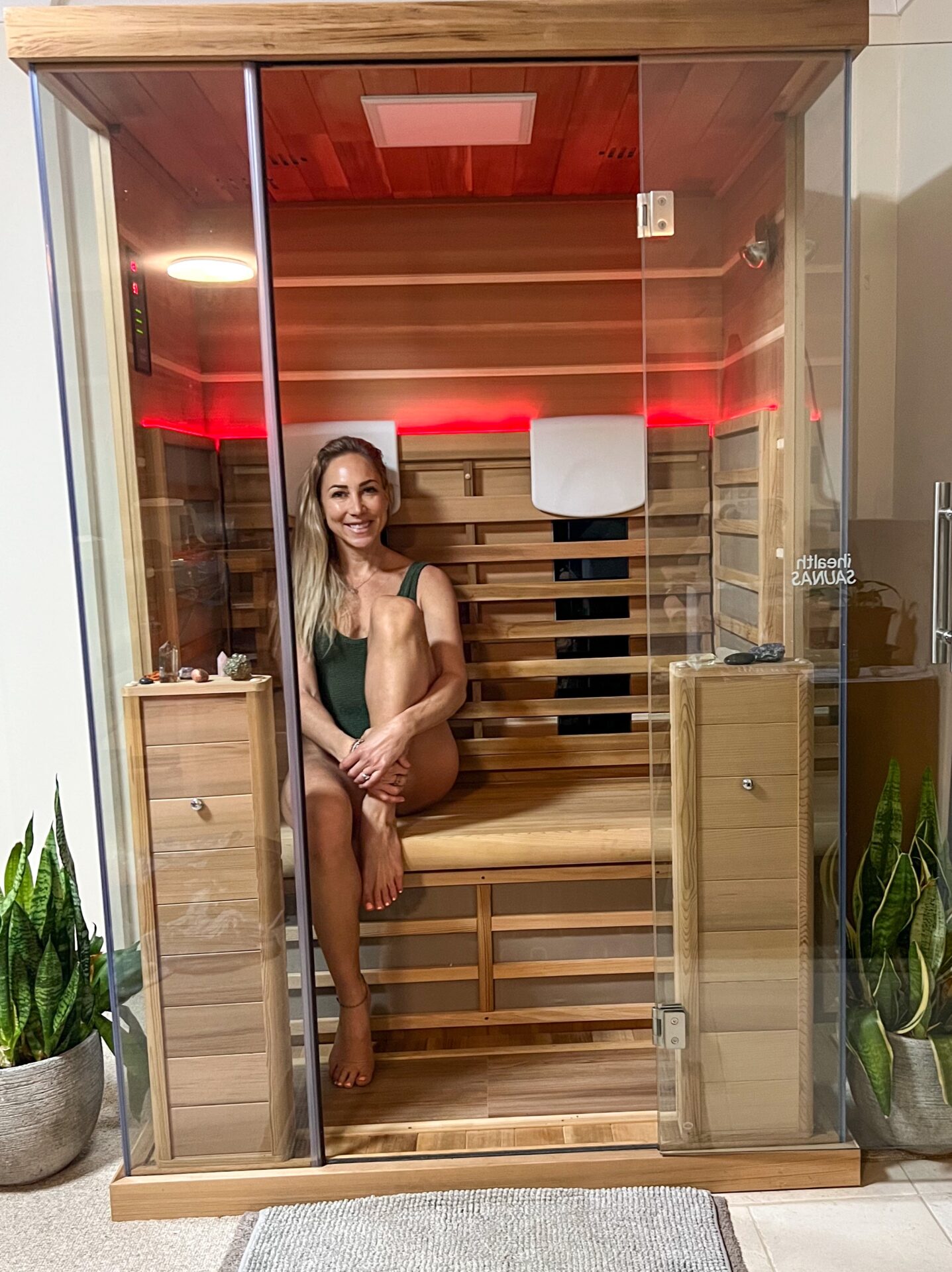 Here's 10 reasons why I love my infrared sauna.
The escape. Being in Roxanne feels like I'm at a day spa. It's tranquil, it's serene, It's like the cone of silence that cannot be penetrated by small humans needing snacks.
It's forced down-time. My computer will surely overheat if I take it in so it's a forced period of actually relaxing.
The heat! I love the feeling of sweating! Like properly dripping sweat that is cleansing your body so completely. The glow and way my skin feels after a sauna is the best. There's also some great information around saunas and heat for supporting the immune system. It's the first thing I do if I'm starting to feel sick and Grace is always in there when she's got a cold too (temp lower and door not closed for her).
The full spectrum IR light. There's so much amazing research into the healing benefits of IR light for skin, collagen, tissues repair, reducing inflammation and so much more. To have all that happening while I sit and listen to a podcast is brilliant.
The Bluetooth! I can pop on some music or a podcast through the speakers of the sauna without needing to take my phone inside the sauna.
The essential oil diffuser. Being able to add my fave oils into the sauna to help my mood and focus is so handy. Peppermint if I need a lift, lavender if I need some calm or even some immune supporting ones if I'm feeling run down.
The colour light therapy. Red if I'm trying to wind down before bed, blue if I'm trying to wake up in the morning, and so many options in between for various mood enhancements.
Anti-aging, skin health and skin integrity. There's some great science to support IR light for supporting skin and ageing, we don't need to look far to see the use of IR and red light in beauty salons for all manner of skin support.
Muscle and joint support. After exercise I always love to have a sauna to aid my recovery, flush toxins, support my joints and speed up muscle repair. There's also some amazing research around increasing growth hormone with sauna use after exercise, bring on lean muscle mass!
It's the ultimate detox. Skin feeling bleh- sauna, too much to drink the night before- sauna, eaten too much crappy food and feel sluggish – sauna, feel like my body needs a reset- sauna. It's the most intense detoxification yet gentle at the same time. No need for a week long juice cleanse, the sauna is the ultimate reset and detox.
If you are interested in purchasing your own infrared sauna the team at Found Space have very kindly offered 10% off with the code shannoncooper10.
This post has been created in paid collaboration with Found Space but all thoughts and opinions are my own.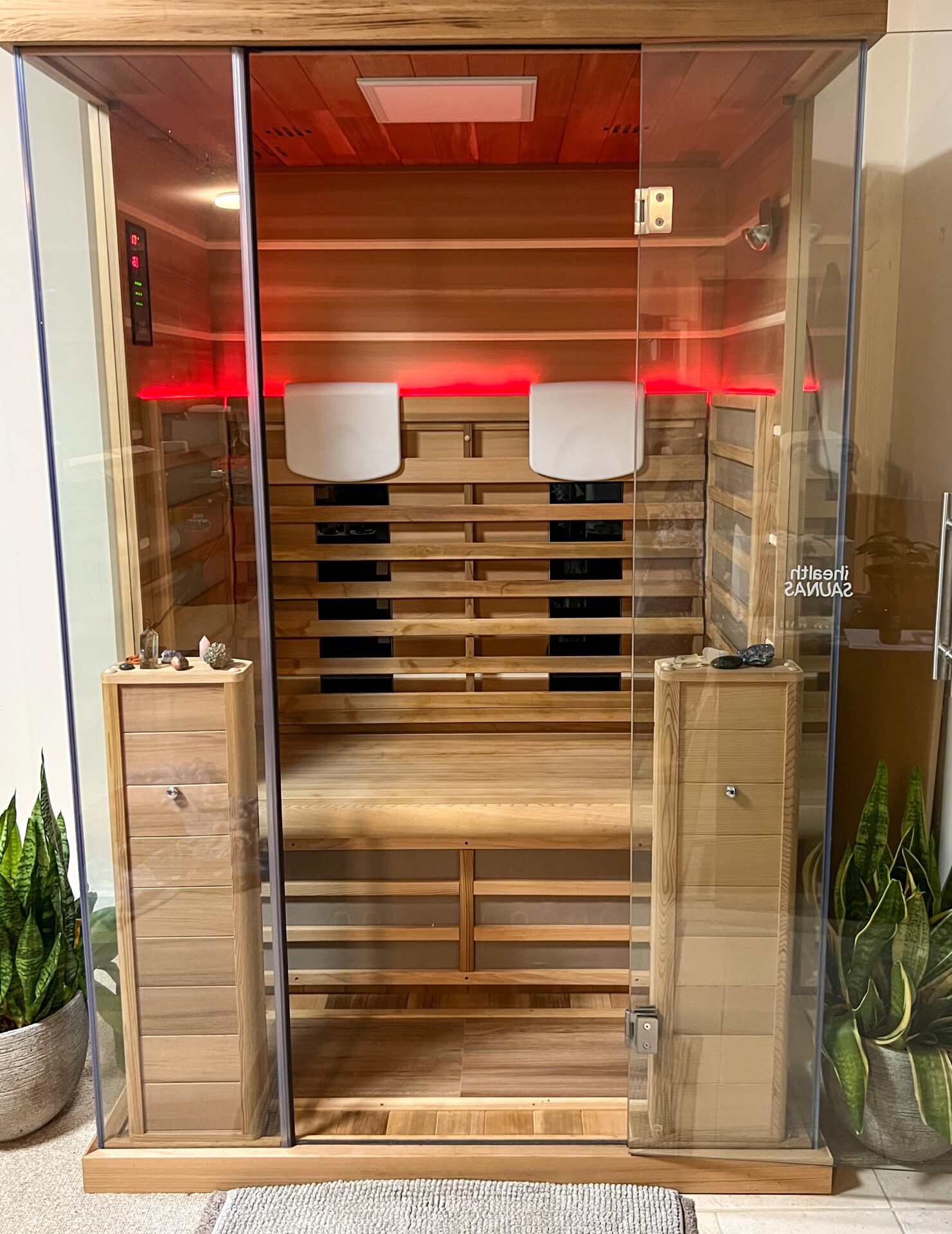 5