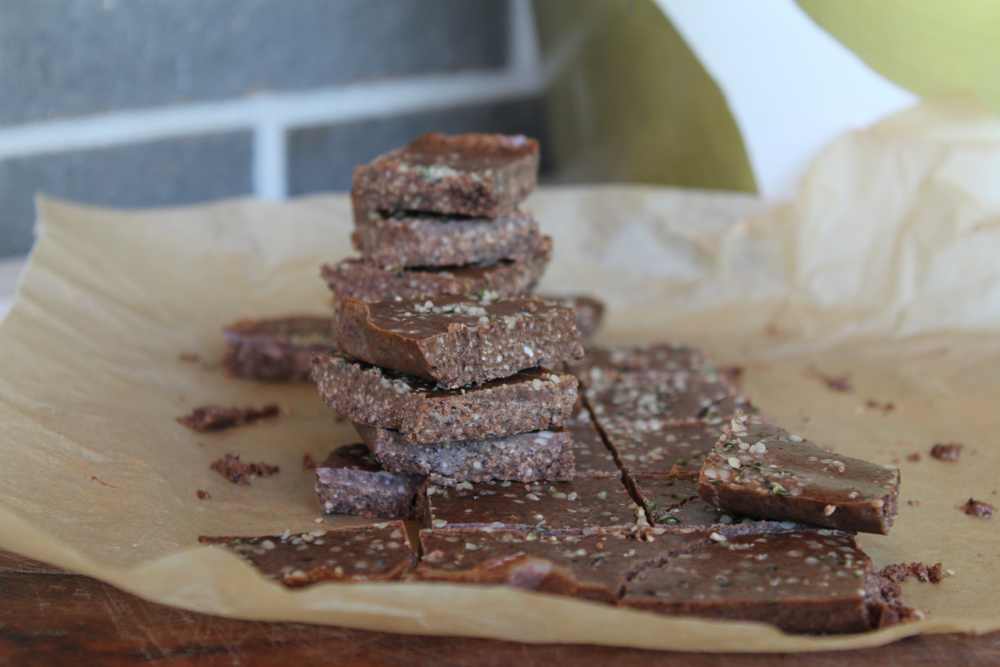 This recipe came about after I make an excessive amount of toasted coconut butter. Actually, who am I kidding, there's not such thing as an excessive amount of toasted coconut butter. Let's be honest, this recipe came about because I love chocolate and I walked past a Golden Rough at the supermarket and had flashbacks of having them when I was younger. I LOVE coconut rough, it's just the bee's bloody knees so pair that with $hit tonnes of toasted coconut butter in your pantry and this my friends is the outcome.
You can substitute the coconut butter for any other type of nut butter, tahini, sunflower seed butter you fancy and pimp it out with dried cranberries, goji berries, inca berries or whatever the latest unicorn-blessed superfood berry out there at the time is. Please be aware that is is not going to fare well if left out of the fridge and I personally prefer to store it in the freezer for two reasons. One, it will have a better texture. Two, you won't see it every time you open the fridge and consequently eat an entire tray in an hour….. So I hear. Obviously not personal experience. A friend told me.
Coconut Rough
Ingredients
1/3

cup

toasted coconut butter

or any coconut, nut/seed butter you like

¼

cup

melted coconut oil/ghee/butter/cacao butter

1/3-1/2

cup

raw cacao

depending on how bitter you like your chocolate

1-2

tsp

raw honey

pure maple syrup or keto sweetener of your choice.
OPTIONAL
2-3

tbs

collagen

1-2

tsp

medicinal mushrooms
Instructions
Add all ingredients together in a bowl and mix well to combine.

Line a tray with baking paper. Pour chocolate mixture onto the tray (I sprinkled mine with some hemp seeds) and pop into the freezer to set.

Once set, break into chunks and store in the fridge or freezer.
24