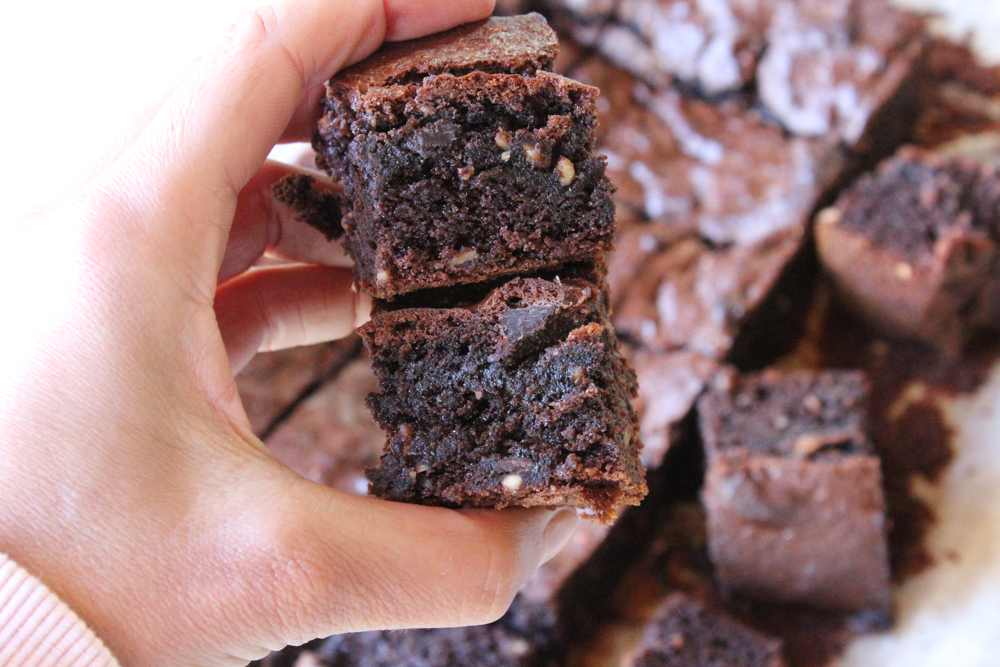 G came home from school asking if she could get a brownie from the tuckshop which as you can imagine is a pretty solid no from me mainly on the food quality front. Tuckshop treats are generally mass-produced with cheap, crappy quality ingredients that are just not great for anyone let alone young brains that are trying to learn, focus and absorb information. The last thing these kids need is to be jacked on shitty sugars and crappy nutrient-void carbs. So I said that we'd make our own instead and we packed them with good quality to fats (our brains THRIVE on healthy fats and are actually made up of over 80% fat, we need quality fats for healthy brain function and cognition), natural sweetness from raw honey which works out to be less than 1 tsp per serve and some awesome protein from the eggs as well as all the gut loving collagen. Of course I snuck in a bit of veggies which are absolutely undetectable to even the fussiest kid I promise! You can completely omit the collagen if you don't have it. It won't change the texture.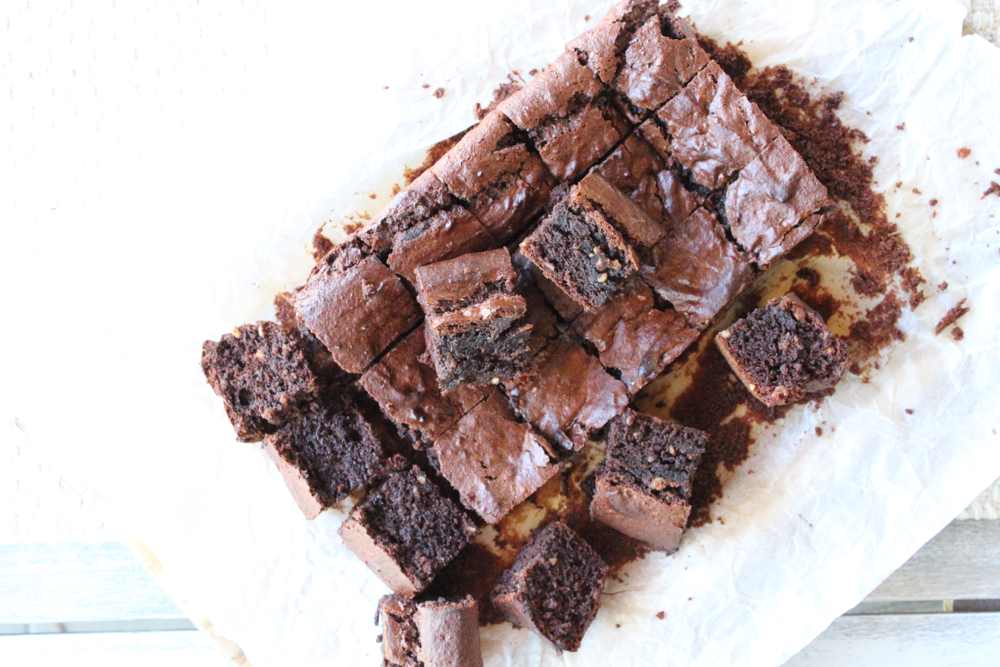 Fudgy Brownies
Ingredients
1/2

cup

finely grated zucchini

I used a microplane

1

cup

tahini

1

cup

nut butter

or an extra cup of tahini for a nut free version

50

g

chopped dark choc

we used 85%

1

cup

honey or maple syrup

1

tsp

bicarb soda

3

eggs

Pinch

salt

1/2

cup

raw cacao powder

1/2

cup

collagen powder

optional
Instructions
Preheat oven to 160C. Line a baking tray with baking paper.

In a food processor blend together the eggs, tahini, nut butter and honey until well combined. Add the remaining ingredients and blend to smooth.

Pour into your baking tray and bake for approx 30-40 mins (you want it to still be fudgy in the middle and it might still look a bit wobbly in the centre, that is good). I did 30 mins but your may need a little longer depending on your oven. Then remove from oven and allow to cool to room temperature before cutting. I find it easier to cut once it's been in the fridge overnight with a hot knife.
137