Remember that dodgy-as coleslaw you get pre-packaged at the supermarket or from Red Rooster? You're with me right? I mean it's NOT good for you but damn that stuff tasted good back in the day and it had a really specific tang that made it taste totally different to homemade stuff (please no-one tell me what that 'tang' was, I'd feel better not knowing). Anyway, no matter how often I make coleslaw it doesn't have that….. until now. It's the kraut. It totally tangs it up. This is also 'loaded' because it is a total veggie-fest and if you use my fermented mayo & the kraut your guts are going to be in probiotic heaven. How good.
1/2 head cabbage, shredded (I used red but whatever spins your tyres)
1/2 head broccoli, grated
1 cup grated zucchini
1 cup cabbage kraut (or kraut of your choice, carrot would be awesome)
1 cup MAYO (or greek yoghurt if you do ok with dairy)
So it's pretty complicated from here on in so listen closely. Oh you can't hear me. Right. Read carefully…. You put it all in a bowl & mix it together well. You get that? Tough right. You've got this. Good job.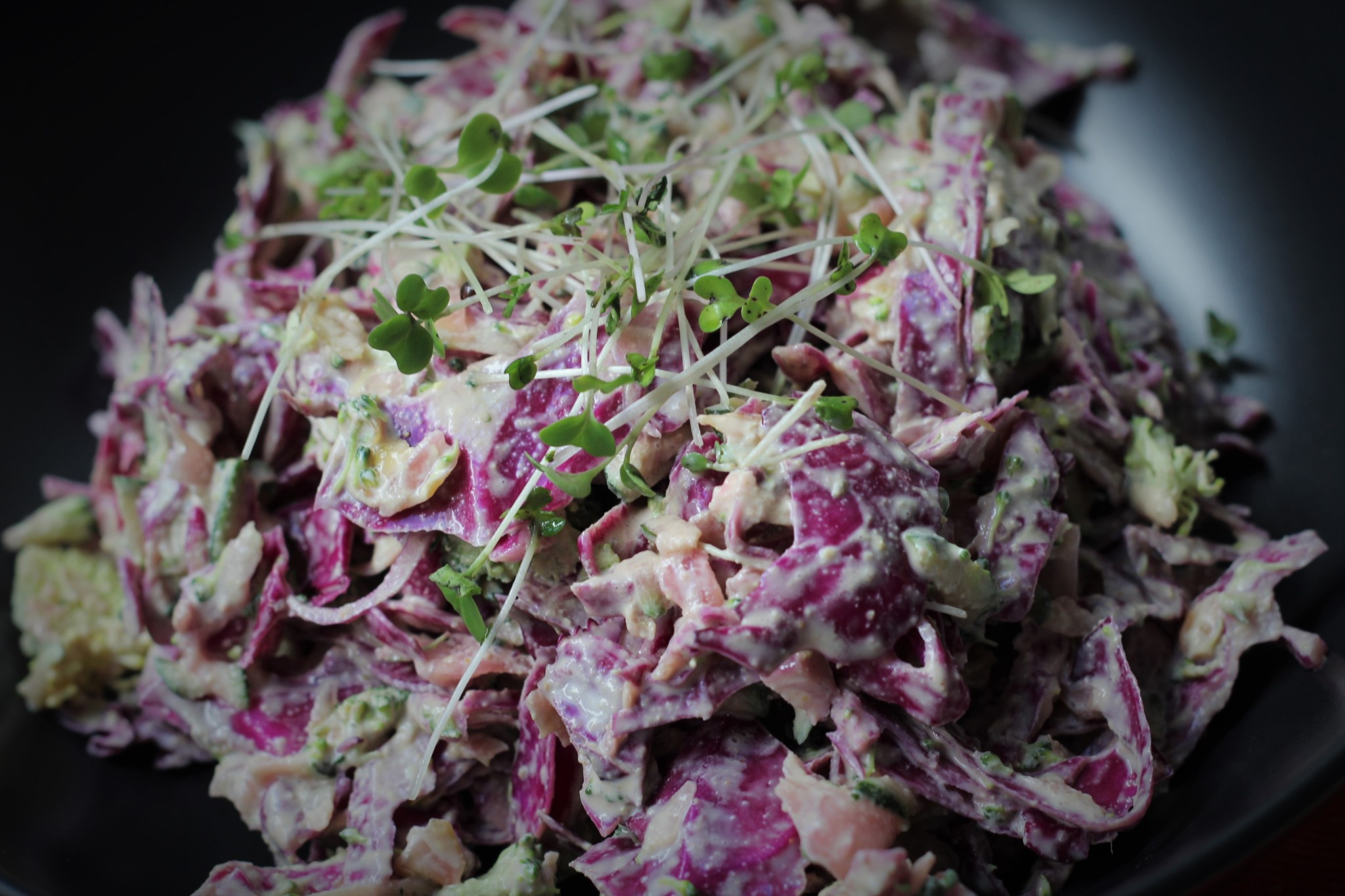 7