I'm calling this monkey chicken because it is actually that basic a monkey could do it. It's fast, easy, delicious and can't even really be called a 'recipe' so I am VERY loosely using that term to describe what I am about to tell you.
This was one of the food prep ideas I demonstrated to the crew down at CROSSFIT BABES & CHASE CONDITIONING a few weeks ago to kick off their 8 week challenge. It's a great base to batch cook a heap of chicken with a fairly neutral favour that you can then freeze in portions if you want to. When you reheat it you can jazz it up by adding different spices, herbs, curry paste, flavours etc so that you don't feel like you are eating the same ting over and over. Alternatively, you can just leave it as it is and have it with different sides like in lettuce boats, rice paper wraps, sushi, with roast veggies, tossed through a salad etc. If you want to add some extra flavour to the base recipe, some chilli, lemongrass & kaffir lime is always a winning combo and it looks pretty too.
You can pretty much do the same thing with a boneless leg of pork or lamb shoulder too. When I am batch cooking like this I always try and go with the concept of economy of effort, if you are going to do 1kg of chicken thighs, might as well do 2kg so you can freeze some or have leftovers. Learn to batch cook like a bad-arse and your life just got a whole lot easier. You're welcome.
2kg chicken thighs
400ml coconut cream (full fat & look for one that just has coconut and water as the ingredients)
Good pinch of salt & pepper
So that's it. Seriously. You whack all that in the slow cooker. Turn it on low. Walk away for 6-8hrs. Come back, shred it all up with a couple of forks and Bob's your uncle… Or perhaps he's not. He's not mine.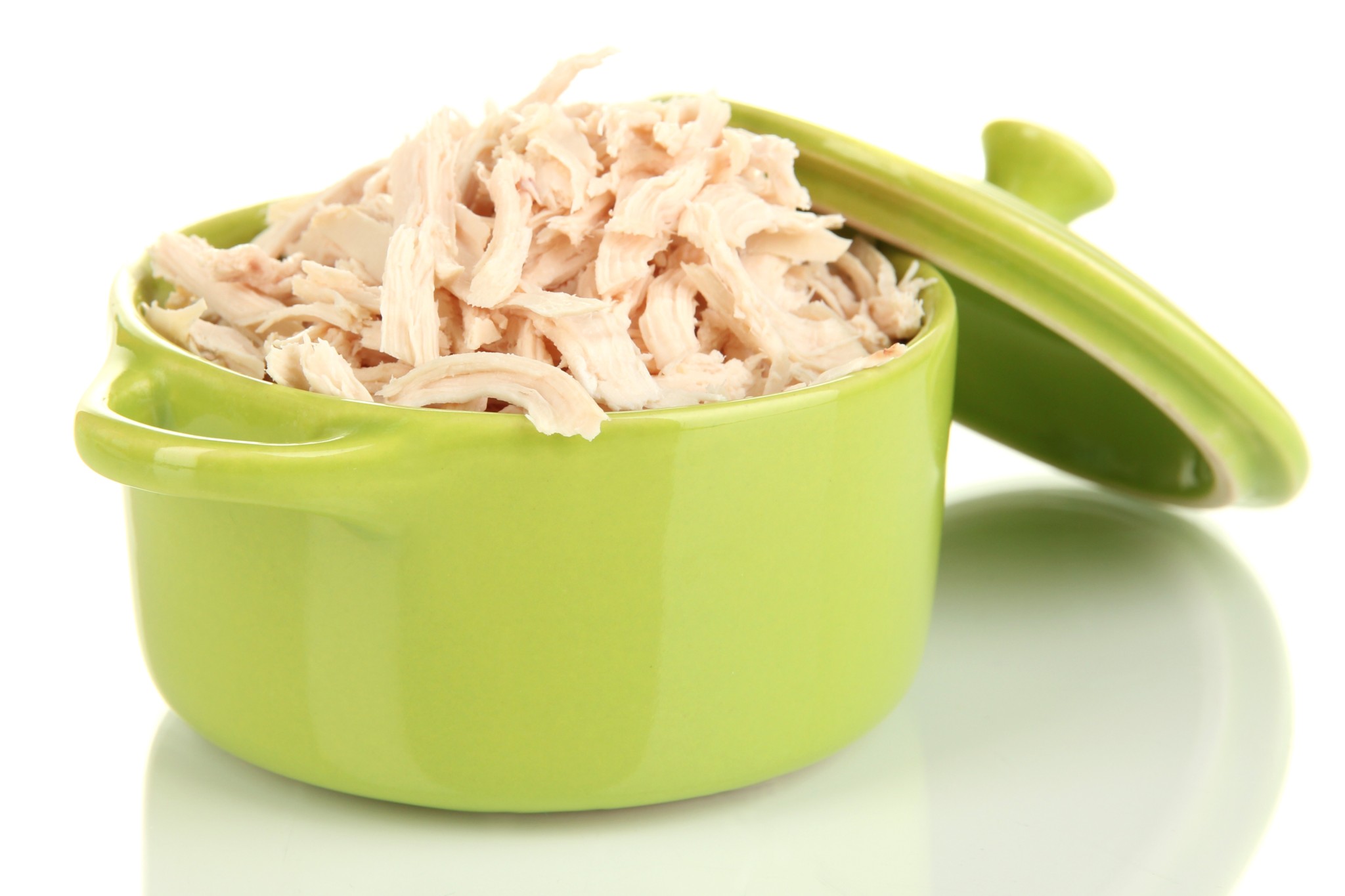 27