I have a confession. I am eating waaaaayyyyy too many treats. Like seriously. Way. Too. Many. I ate all these chocolates in one day. That's not a lie. I wish it was. Yeah they are 'healthier' than a Mars Bar but the whole lot!? In one day. I've gotta reel that $hit in. I wrote a post a while back about my take on HEALTHY TREATS and I still stand by that but, I know myself and I will end up in a full sugar-junkie tailspin if I don't get a lid on this now. It's time.
I am getting back to basics and am going to have a little sugar detox like the one I did HERE just to get me feeling back on track. I am going to get back into doing some regular INFRA-RED saunas at my chiropractor. I find these make my skin feel amazing, they help me unwind and calm myself and they are the perfect way to help relax tight muscles and detoxify. I wrote about the benefits of those bad boys a while ago but had to stop while I was pregnant & breast-feeding due their serious detoxing ability.
1/2 cup chopped cacao butter, melted
1/4 cup coconut oil (or ghee)
2 heaped tbs raw cacao
2-3 tbs rice malt syrup/maple syrup/honey (make them as sweet or bitter as you like)
2 tbs gelatin (Great Lakes collagen hydrolysate green canister) or protein powder (optional) I use ONLY NUTRITION brand
OPTIONAL- Few drops of peppermint oil (or orange oil)
Melt the cacao butter and coconut oil together then set aside to cool slightly. Add the cacao and mix well to ensure there are no lumps. Add remaining ingredients and whisk it all together until smooth. Pour into chocolate moulds or into a baking paper lined tray to set as a "bark" that you can break up once it has set. Place in the fridge for 3-4 hrs to set then just try and eat one piece. I dare you. Baby G managed to get her mits on one of these before I demolished the rest.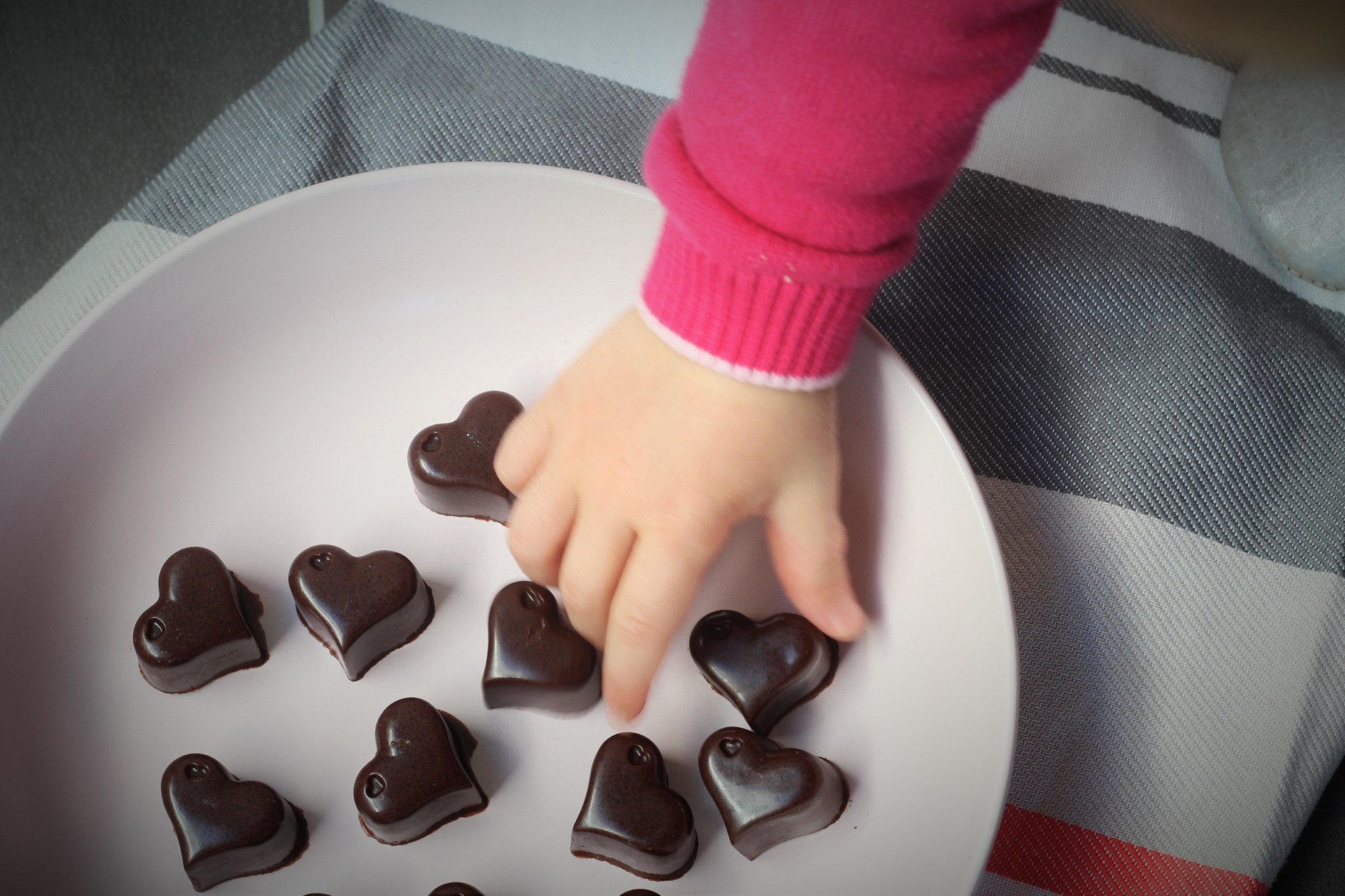 2