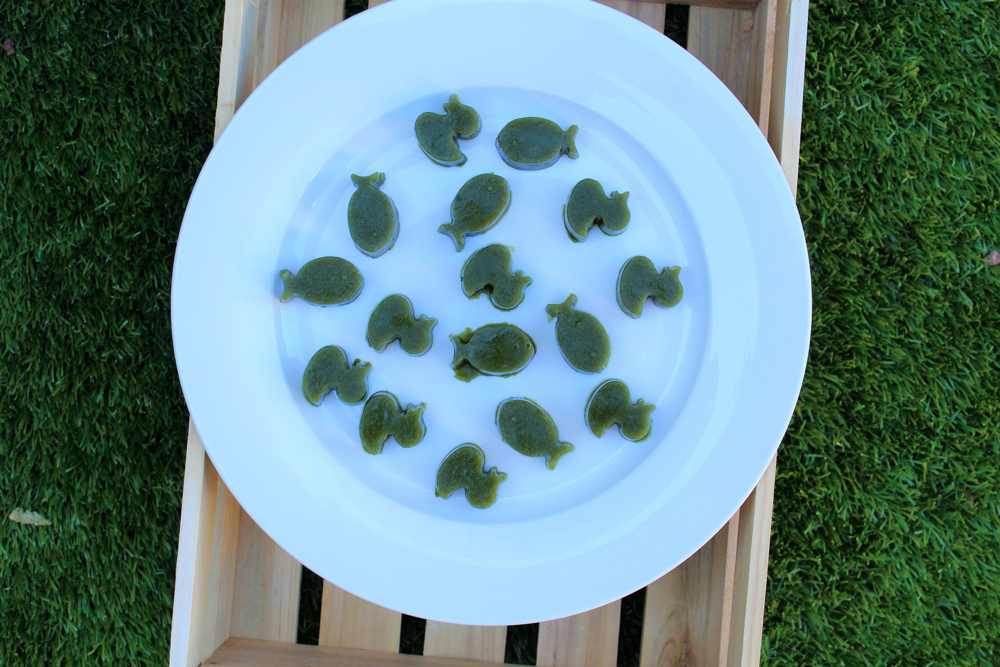 We are a bit obsessed with gummies over here. Chocolate, Berries & Cream, Mango. We just can't get enough. These gummies contain gelatin which is the same as collagen but it just 'gels' up and collagen is actually the most abundant thing in our body after water so if that doesn't convince you that you need it, I don't know what will. Collagen is the building blocks of our skin, hair, nails, joints, gut lining. It assists with muscle repair and injury healing. It's important for so many things in our body and it's cheaper than botox. So there's that.
Green Gummies
Ingredients
200

g

mango

1

cup

water

2

tsps

Melrose Health Essential Greens Powder

3

tbs

grass fed gelatin

Juice of 1 lime
Instructions
In a bowl, add the water and gelatin and allow to 'bloom' for 5-10 minutes. This just means allow it to sit and absorb the water.

In a food processor, blend your mango, greens powder and lime until smooth then transfer to a small saucepan over a low heat. Add the gelatin mix and stir well to combine. Allow to heat through gently, stirring often until it is well combined and all the gelatin has dissolved.

Remove from heat and pour into moulds or into a tray. Pop into the fridge for 3-4 hours before eating.
63