So this festive business is wearing thin and I have just about eaten my years supply of ham, turkey and more ham. We have been rehashing those things for the past 3 days for breakfast, lunch and dinner in all different ways and I am tapping out. #nomoreham These bad boys are ham-free, super easy to whip up and even easier to eat. Wondering what's for dinner tonight. These burgers, that's what. Just do it. Nike says.
1 cup uncooked quinoa
2 cups water
2 tsp ground turmeric
500g lamb mince (beef would be fine too)
2 eggs
1 tbs fresh chopped rosemary
1 tbs fresh chopped mint
Good whack of sea salt & pepper (obviously they are very exact
measurements)
Coconut oil/butter/ghee/macadamia oil for cooking
Tomato or BBQ Sauce for serving
Soak your quinoa for at least 30mins (but up to 4 hrs) then give it a really good rinse. Pop it in a saucepan with the 2 cups of water, turmeric & some salt & pepper & bring to the boil over a medium heat. Once it comes to the boil, reduce to a simmer, pop the lid on and cook, stirring occasionally, for about 15mins or until it's ready. Then remove from the heat.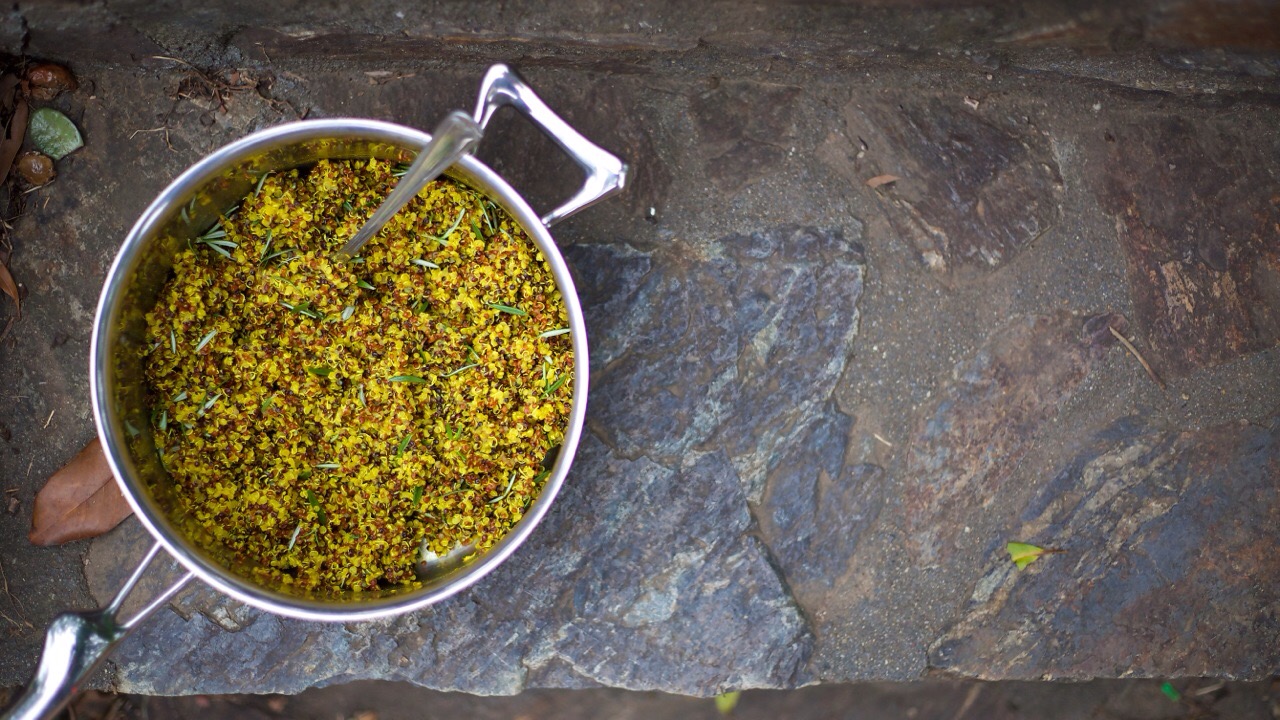 Chop your mint & rosemary and add them to a big bowl with the mince and the eggs and mix well to combine. Once the quinoa is cool enough to touch add it to the mince mix, combine well then form into burger sized patties.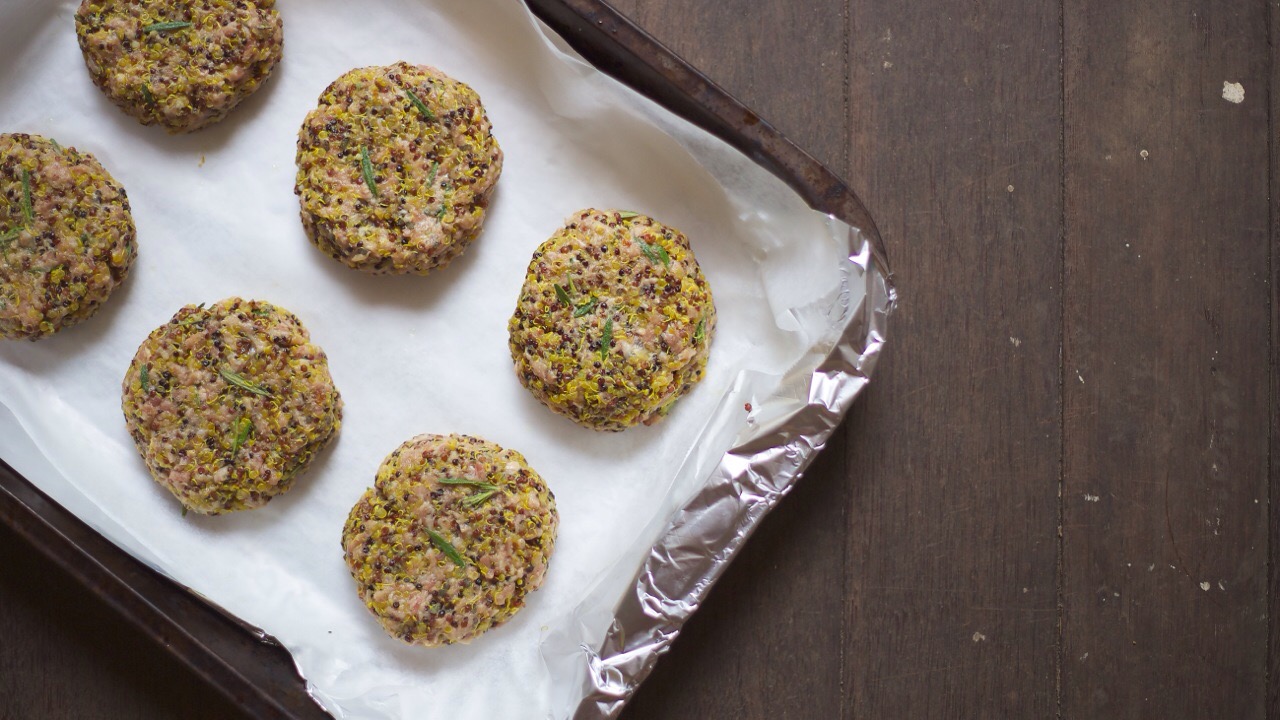 Heat your oil in a large frypan over a medium heat & cook those bad boys. Makes about 10 patties. I froze half of mine raw so that I have a quick go-to meal ready when I can't be ar$ed preparing dinner.
0