Who loves muffins?! I do!!! For some reason it seems more appropriate to me to eat 6 muffins in one sitting than it would to eat half an actual cake. Eating half the cake would make me a pig…. But 6 muffins…. I feel like that is acceptable. Who's with me?
I made these tasty morsels using some Buttered Up that you can get your hands on from the Lorna Jane Nourish Bar at Gasworks or from Primal Pantry. You can substitute for another type of nut or seed butter but you will need to add some 'gingerbread spices' to get the same outcome- I am sure google can help you out with that. These are 'nut-free' so could be a great addition to school lunches, or grown up lunches.
3 ripe bananas
3 eggs
3 heaped tbs Buttered Up No-Nuts Gingerbread Butter
2 tbs coconut oil (or ghee, butter or macadamia oil)
1/4 cup coconut milk (or milk of your choice)
1/2 cup coconut flour (or 1 cup of almond meal or other nut flour)
Pinch salt
1/2 tsp baking powder
Preheat oven to 200C. Add all ingredients except coconut flour to the food processor & blend until smooth. Add coconut flour & blend quickly until just combined. Spoon into greased cupcake or muffin tins and bake for 30mins. Makes about 14 cupcake-sized muffins.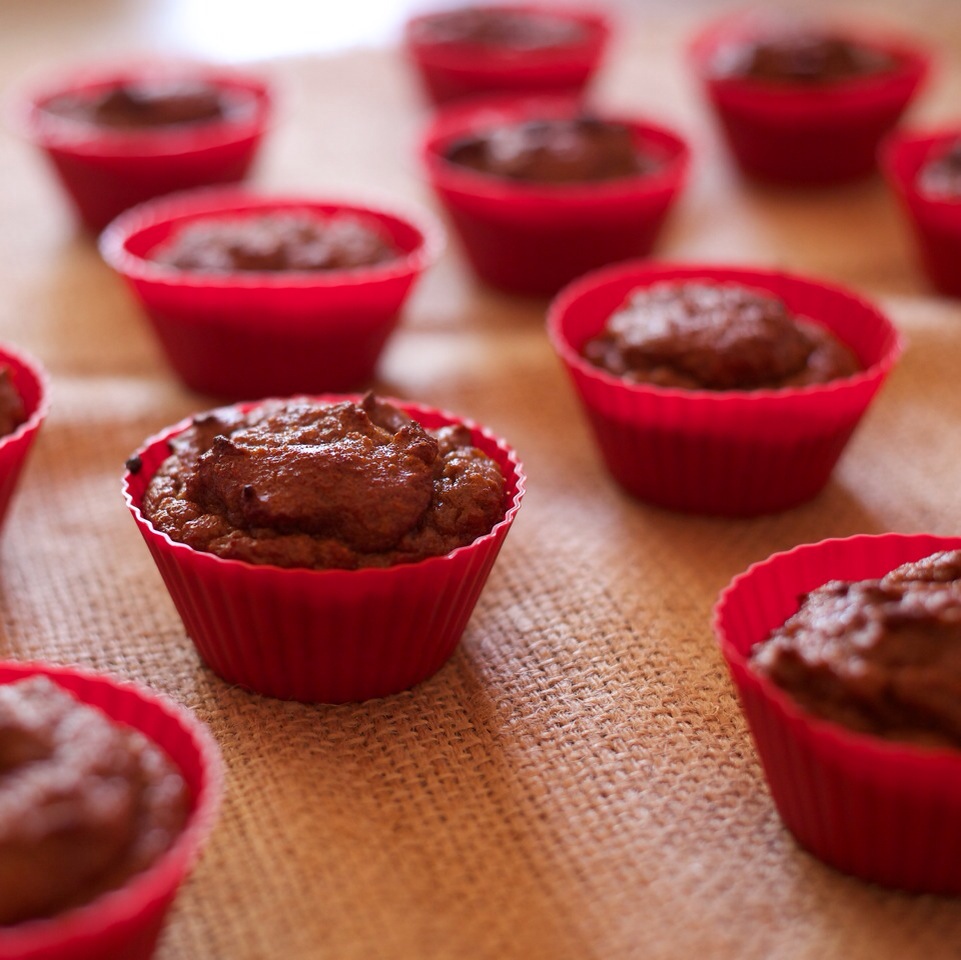 1