Seriously banging. This chicken packs a massive flavour punch and will absolutely have your tastebuds doing a happy dance. I don't even know what else to tell. It's easy. It's delicious. You can probably substitute the chicken for some bangin' pork or beef. If you do, tell me how banging it is on a scale of "relatively banging" to "total mouth party, will you marry me? Banging". Obviously, I expect the latter. Unless you balls-up the recipe for which I take no responsibility. Go forth & bang.
1/3 cup coconut oil (or ghee)
1/2 kg chicken thighs, chopped
2 rashers bacon, diced
1 red onion, diced
6 garlic cloves, crushed
1 capsicum, chopped
good handful of baby spinach
1 tbsp cumin powder
1/2 tsp cinnamon powder
1/4 tsp ginger powder
1/4 tsp cloves powder
1/4 tsp cardamon powder
Juice 1 lemon
1/2 tsp salt
Heat up the oil in a large frying pan that has a lid over a medium heat. If you don't have a lid you can use a sheet of alfoil to act like one. Add the chicken, bacon, garlic, onion and salt and allow to brown. Add all the remaining ingredients, aside from the capsicum & spinach and mix well. Cover, reduce the heat to low and allow to cook for 20 mins, stirring occasionally. Add the capsicum & spinach, stir though and allow to cook uncovered for another 5 mins before serving.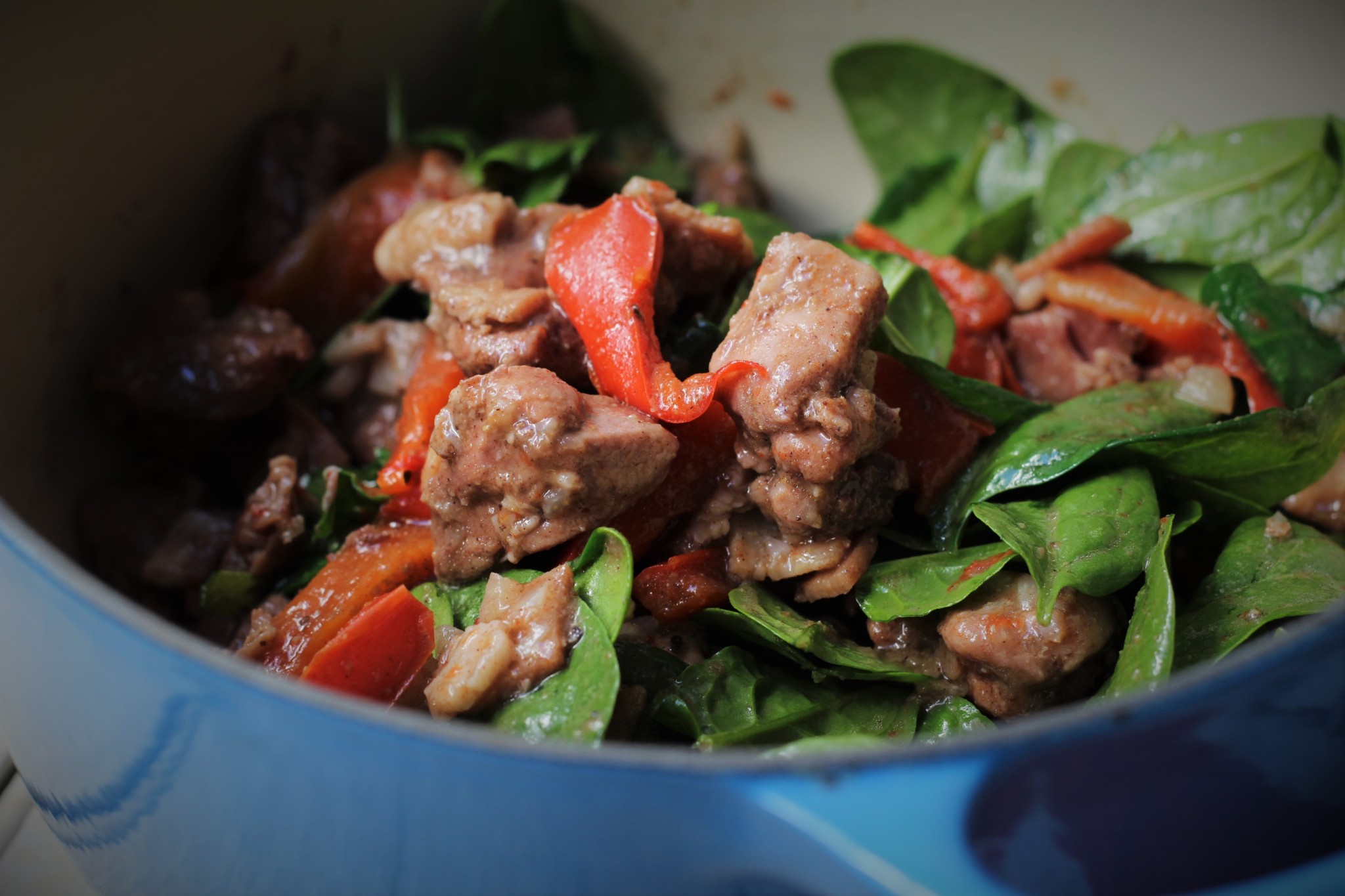 7