It's getting COLD here in Bris-Vegas, well cold for us Queenslander's anyway… but let's be honest, most of us are putting on jumpers as soon as it drops below 20C because we are just not built for this! Give me 35C Summer days any time! Anyway, I can't make it warm up so I'll just warm my belly and this soup should do the trick. Soups are such a fab way to whack lots of nutrition into one bowl and in terms of fu&king around in the kitchen, the prep is pretty minimum and you can make big batches at once and freeze some so there's really so many wins. PLUS, the flavour possibilities are endless and the ability to sneak in extra veggies is really next level. I snuck some zucchini into this one, I peeled mine first just so it didn't give the soup a green tinge but let's be honest, I only did that for the purposes of making it pretty to photograph, when I make it again I absolutely will not be peeling my zucchini…. Ain't nobody got time for that.
Obviously, if you are vegan or vegetarian you can sub out the bacon and the bone broth but I'm not going to lie to you, this soup will be less delicious without them, that's just a fact but you do you. Bone broth is loaded with minerals like calcium & magnesium as well as collagen to support gut healing, hair, skin, nails, joints and muscle repair, it's one of the true 'superfoods'. You can also use this Bone Broth Concentrate if you CBF making your own broth. I got my bacon & bones from Australian Natural Food Co who are a local small business with a huge focus on food quality and sustainability. Karra, the owner, is a young mum and just an all round great chic delivering amazing quality meat all over Brissie. Go look her up.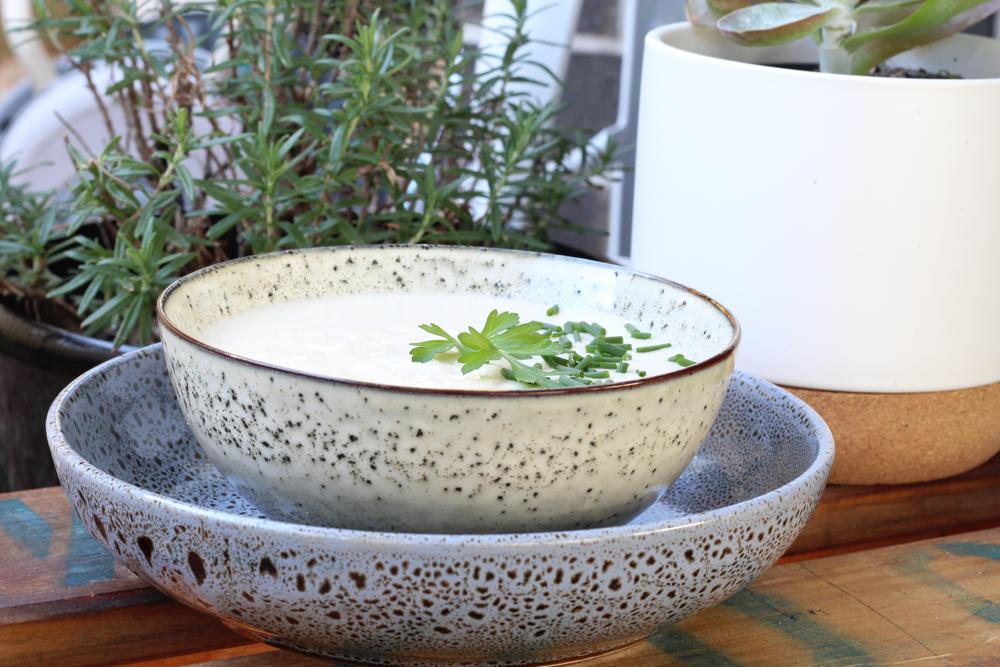 Cauliflower & Bacon Soup
Ingredients
1/2

large head cauliflower

1

large zucchini

peeled if you don't want your soup to have a green tinge

1

small red onion

diced

3

cloves

garlic

3

rashers bacon

chopped (leave out for vegan)

1

litre

chicken bone broth

or veggie stock

250

ml

coconut cream

(I like the Ayam brand)

Salt & pepper to taste
Instructions
Add all ingredients except the coconut cream to a large pot (or slow cooker) and place over a low heat. Bring to the boil then allow to simmer for 30-45 minutes. Use a stick blender to blend to smooth.

Add the coconut cream and reblend. Taste and season with salt and pepper as required.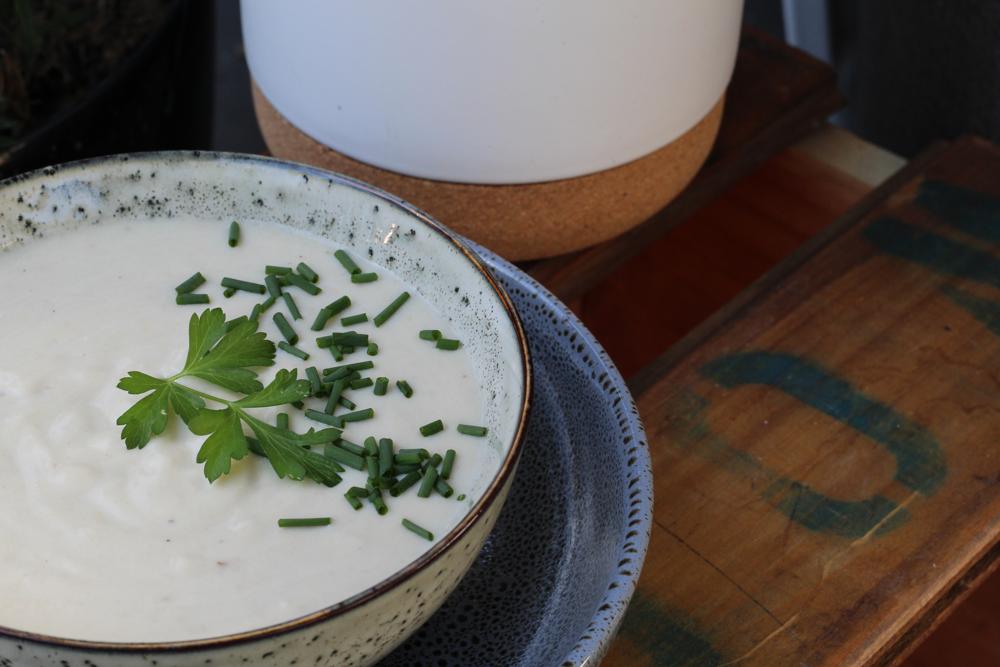 15