I used to HATE corned beef as a kid. Detest it. I don't even know why. I don't think I have actually ever eaten it in my adult life until a few weeks ago when I tried it at a cafe as a brekkie wrap and it was awesome! So obviously now I'm obsessed and I went straight to the butcher and bought one. I've got be honest, I didn't love how it initially turned out as the way they had brined it was WAAAAAYYYY too salty for my liking (and I love salt) so I'm going to get my mits on some silverside from Young Farmers and brine my own and just see how that pans out for me. Anyway, the point is, I wasn't digging it but I HATE wasting food and I remember my mum used to make corned beef fritters so, that's what happened. Fritters. The small human loved them. Smashed them both hot and cold. They make a cracking snack, brekkie or dinner option and they freeze like absolute champions. Obviously you can sub in other veggies if you want. This is what I had in the fridge.
1/2 red onion, diced
2 cups finely chopped cauliflower
1/2 cup grated carrot
1/2 cup grated zucchini
1 cup grated sweet potato
2 cups diced corned beef
4 large eggs
1 1/2 cups almond meal
Salt & pepper
Optional- 1/2-1 tsp turmeric
Coconut oil/ghee/ butter for cooking
Makes 12-15 fritters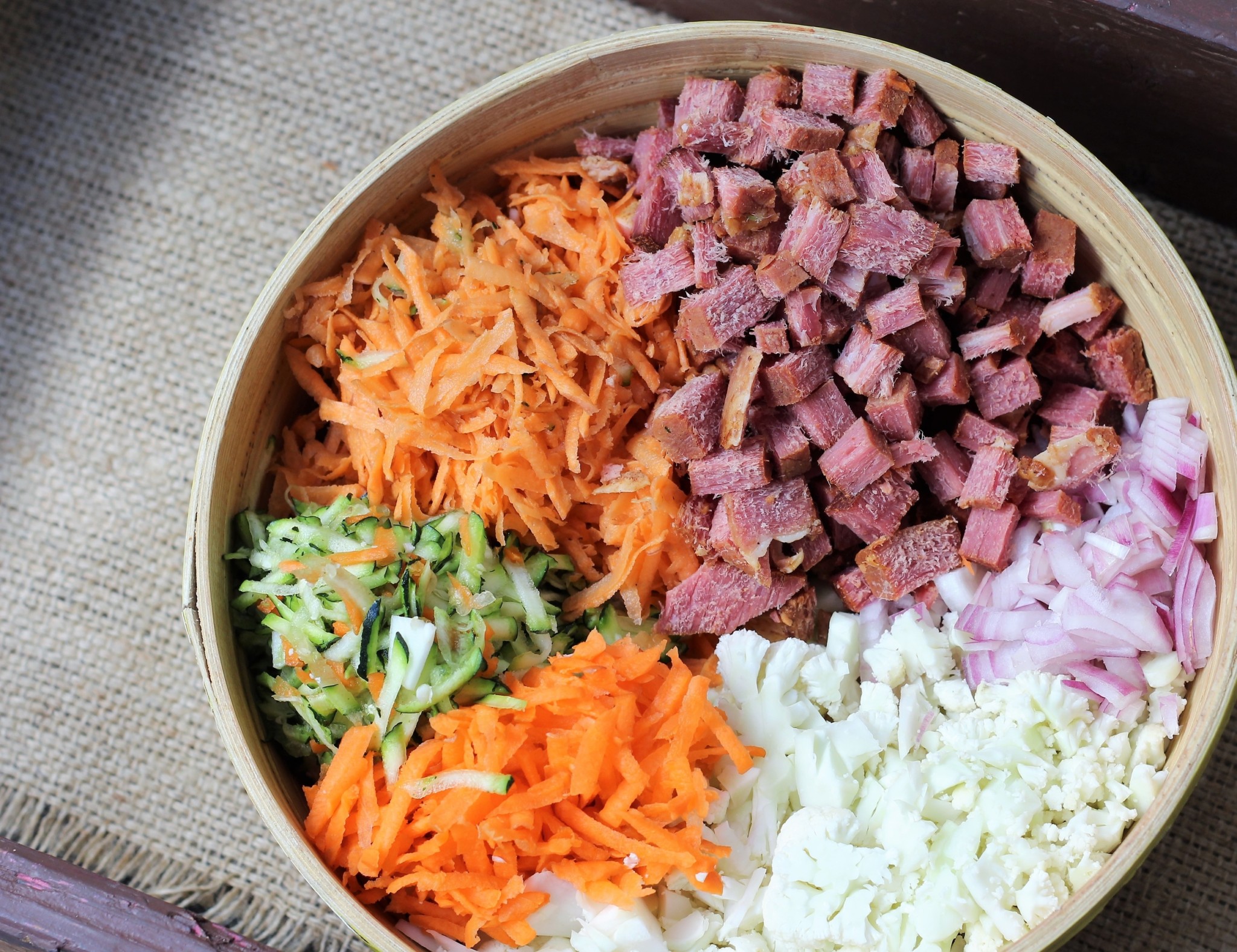 Mix all ingredients together in a big bowl. Heat a large frying pan over low-med heat, add about 1/2 tbs of cooking fat. Form the batter into fritters, don't worry if they don't look like they are going to hold together, they will as they cook. Pop the fritters in the pan, cook on one side then flip, after flipping use the back of your spatula to press them down a little flatter. Cook on other side until browned.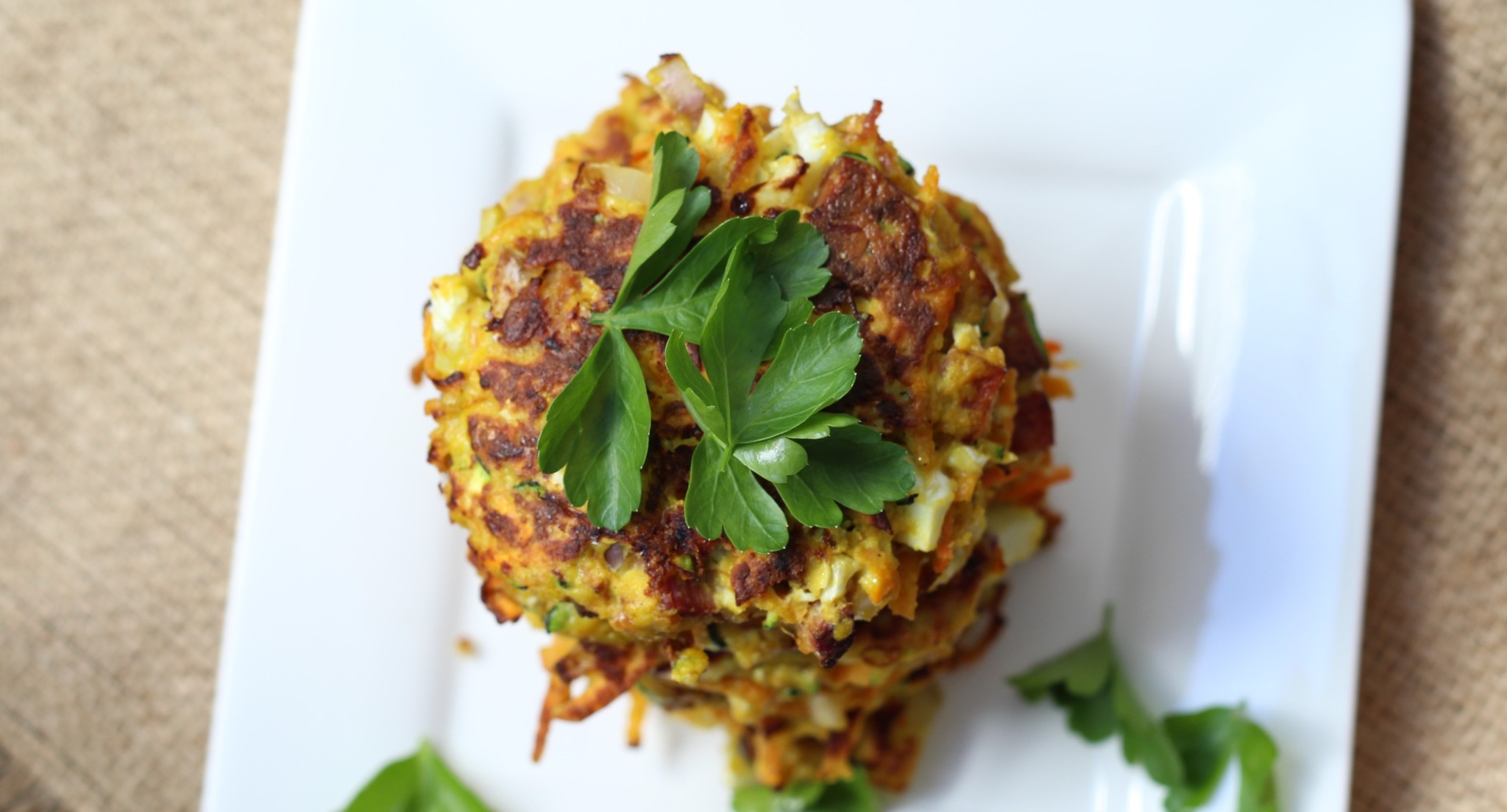 100