If you haven't been hiding under a rock, you will have probably heard the term 'keto' being bandied about in health & fitness land. It's the new black but it's not a new concept. A Keto diet has been around for yonks and it's been used therapeutically for treating obesity, epilepsy, diabetes, Alzheimers and many other conditions for a very long time. It's basic premise is eating high fat & very low carb kicking your body into ketosis where it will use your fat for fuel. Benefits vary from person to person but weight loss, blood sugar control, mental focus & clarity, and increased energy are generally seen. As EVERY body is different, the amount of carbohydrate you can tolerate before you are no longer in ketosis varies and it's something that each individual needs to work out for themselves. Am I doing Keto? No. Do I generally eat a pretty high fat (healthy fats) and low-mod carb diet anyway? Yes. That feels good for me. Going super low carb (to be in ketosis) doesn't feel great for me, I lack energy, my sleep suffers and my hormones go a bit wacky so, for me, making sure that I have a bit of fruit or some good starchy veggies as my carb sources works. Anyway, keto or not, these treats are a GREAT source of healthy fats and taste bloody tops. The fats will keep you satiated plus you feel like you are eating chocolate and that's always a win in my book. Go forth and keto. Or don't. You do you.
3 tbs nut butter/coconut butter
1 tbs tahini
OPTIONAL- 3-4 drop peppermint or orange oil
1/4 cup coconut oil/butter/ghee/ cacao butter
1 tbs raw cacao
2 tbs collagen powder (or protein powder)
Melt together the nut butter, tahini & coconut oil, stir in everything else then spoon into chocolate moulds or pour into a baking paper lined tray. Pop it in the fridge to set for at least 4 hours.
** If you don't give 2 hoots about being keto-friendly and need some sweetness you can add 1-2 tbs of raw honey, pure maple syrup or rice malt syrup if you fancy.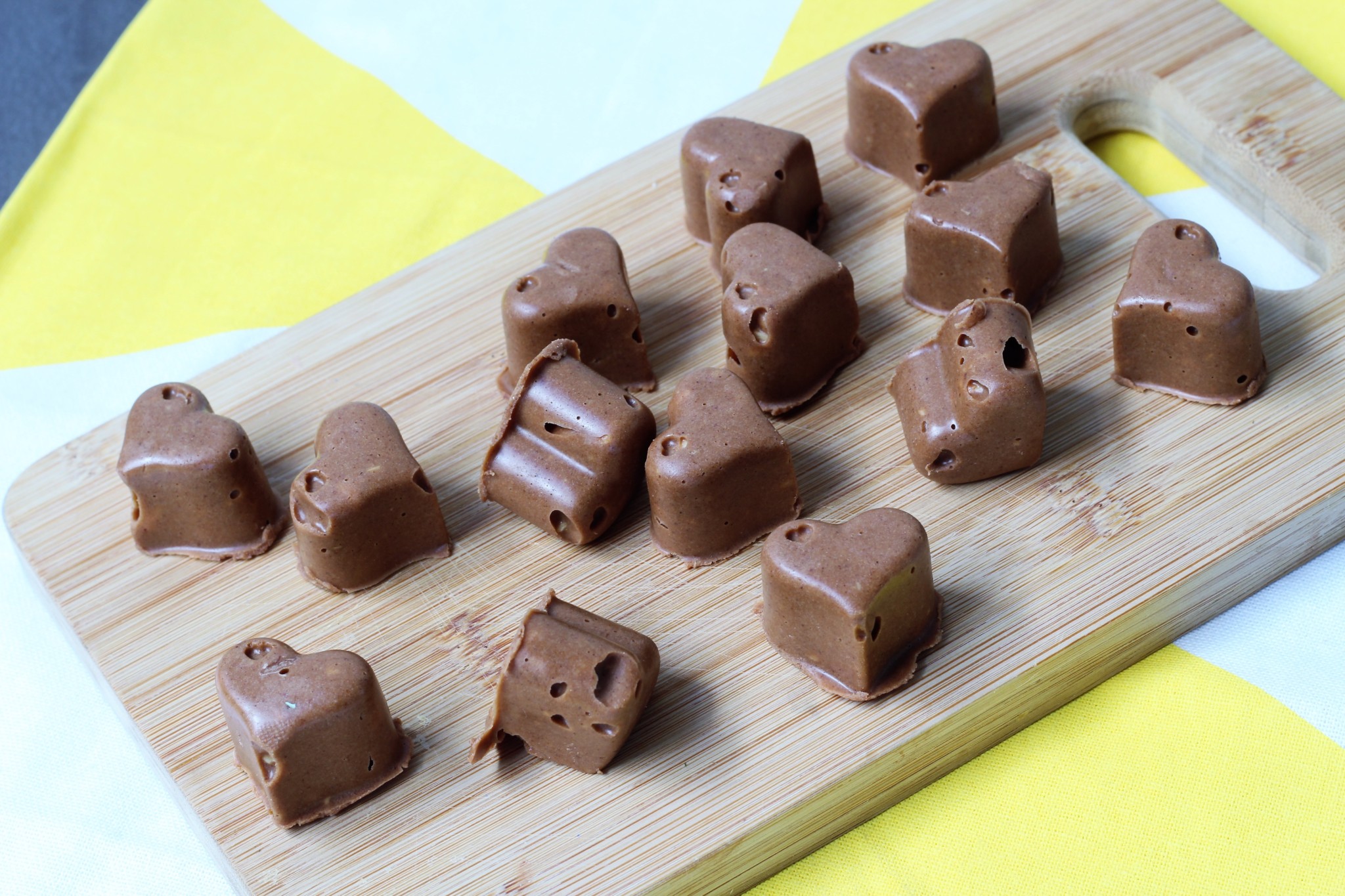 7