Best. Pulled pork. Ever. I'm not sure if that is a completely correct statement but for the amount of time it takes to prepare versus your return on investment in that process it really comes up trumps. You can probably give this a whirl with beef, lamb or chicken thighs too if that's what spins your tyres. This freezes really well if you have leftovers and is a great versatile protein source that you can toss through a salad, pop in a wrap, have with veggies, served for brekkie with some poached eggs, just eat it straight out of the slow cooker…. I won't judge, people do it….. I've heard.
250g tomato paste
400g tinned chopped tomatoes
1/4 cup coconut aminos/ tamari/soy sauce
2 tbs sweet paprika (smoked is fine too)
1/2 tbs garlic powder
1/2 tbs onion powder
1/2 cup honey
good whack of salt & pepper
1 cup filtered water/chicken or veggie stock
1 boneless pork leg or shoulder
Add all the ingredients except the pork to the slow cooker and mix well to combine. Take the pork & trim any excess fat. A bit is fine but too much will just turn to slop so chop it off, whack it in the oven and make some pork cracking! Roll the pork around in the slow cooker mix to coat then pop it on low and let it go for 8-10 hours.  I put mine in before I went to bed and woke up with my dinner ready to go…. Once its done just use a couple of forks to shred it all up then dig in. I served mine in some lettuce boats topped with guacamole & kraut.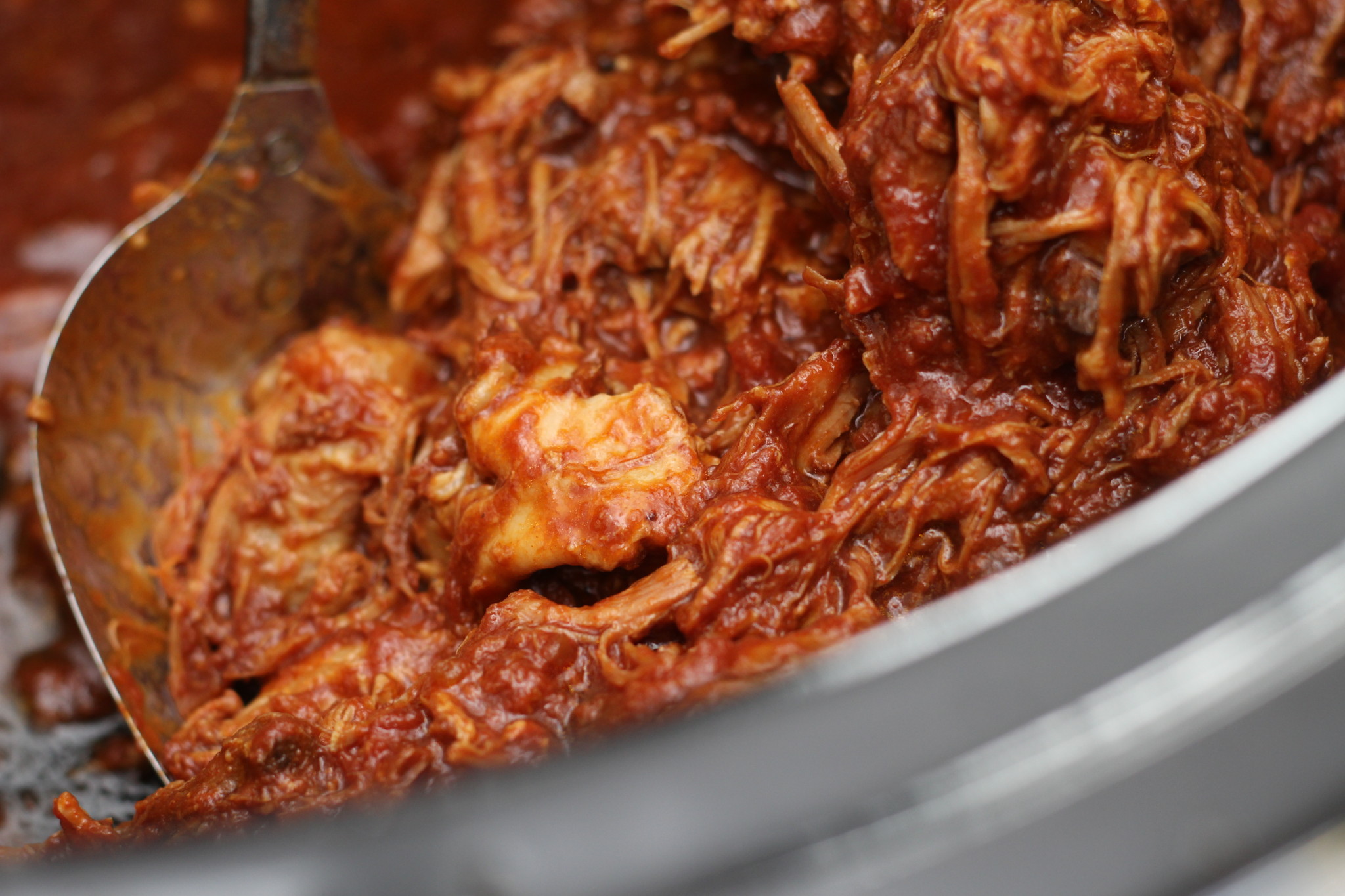 21