You'll never guess the secret ingredient in these bars….. Seriously, it's weird, even for me. It's a sneaky veggie. Cauliflower. Yep, I'm serious. Told you it was weird. Weird, but strangely delicious and quite frankly I am LOVING the fact that this has veggies in it so hard right now. I mean it's basically a salad now. Right? Pass me that tray of salad.
300g steamed & cooled cauliflower
200g raw cashews, soaked for at least 2 hrs then drained
200g medjool datess
Dark chocolate (for dipping)- I used Lindt 90% but you can use this recipe to make your own if you prefer
2 tbs mesquite powder (optional but delicious)
2 tbs tahini
2 tbs rice malt syrup/maple syrup/honey/coconut nectar
1/2 cup Only Nutrition Vanilla Protein (or protein of your choice)
Add the dates, cashews & cauliflower to a food processor or high speed blender and blend until smooth. Add all remaining ingredients except the dark chocolate and process again until it forms a dough. If it's still a bit wet, add an extra 1/4 cup protein at a time until you get to a 'bliss ball' type consistency. Press into a baking paper lined tray and pop in the freezer to set for 1-2 hrs. Once the slice has set you can melt your chocolate and pop it in a bowl for dipping. Cut the slice into bars, dip in the chocolate and place back into the freezer to reset. If you have leftover chocolate, you can do a second dip because let's face it, one layer of chocolate is never sufficient. If you can't be bothered with the dipping bizzo you can just pour the melted chocolate on top before you slice it into bars. I store these in the freezer to maintain a good consistency….. and to hide them from myself.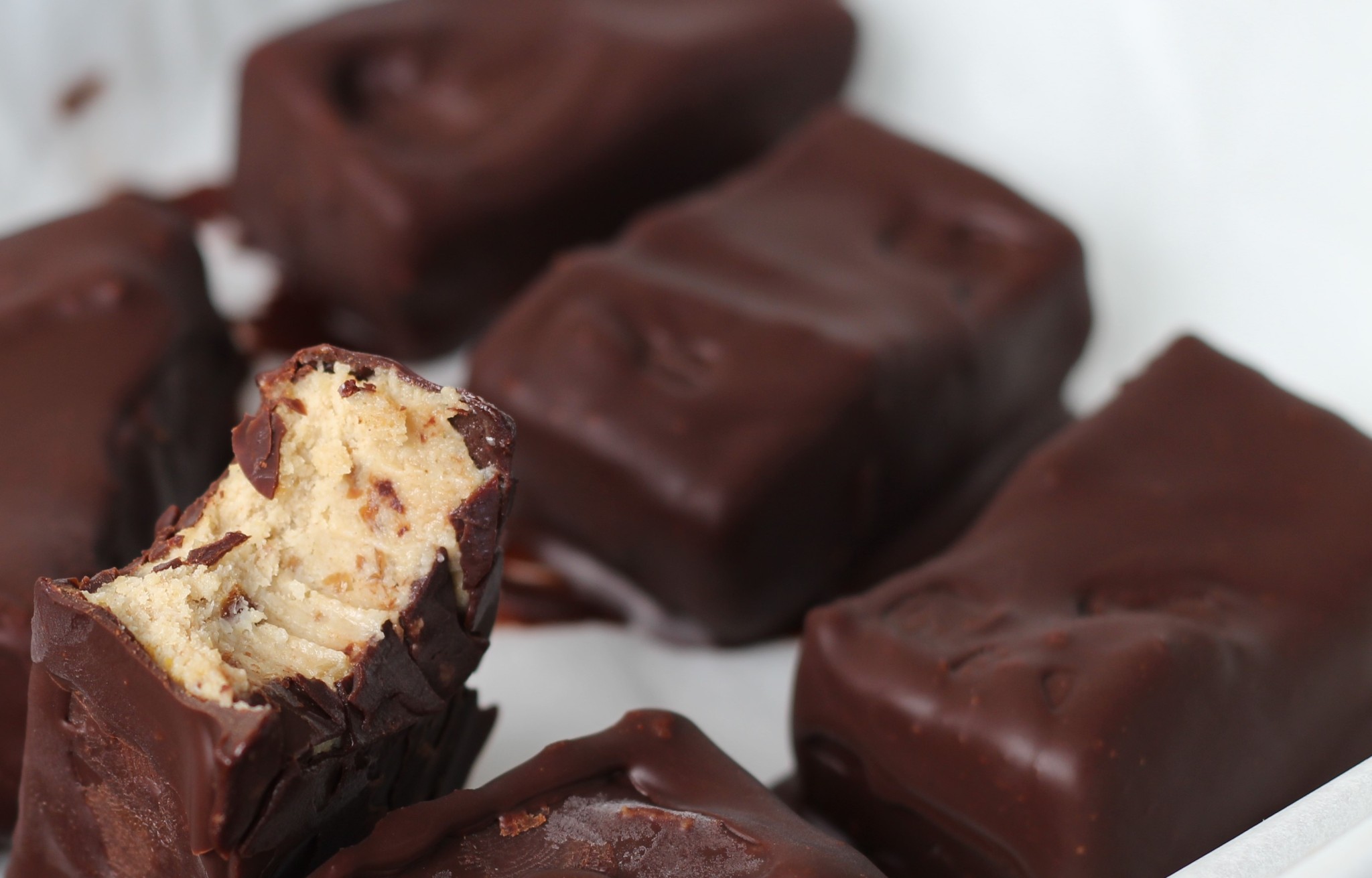 13