I love a cookie…. Or 4…. Dozen. Don't judge, as if you can only eat one fresh-outta-the-oven cookie. It's actually humanly impossible. I have tried. Many times. Statistically that says to me that it's impossible despite my small sample size. Basically what I am saying is don't feel bad about the fact that MANY cookies will somehow find their way into your mouth when you bake them, you're fighting the odds, it's not your fault, it's science.
If you just pop COOKIE in the search box of my page you will be gifted with many tasty morsels to delight your tastebuds but because I'm a nice gal I thought I'd give you some quick links to find some of my other fav's too.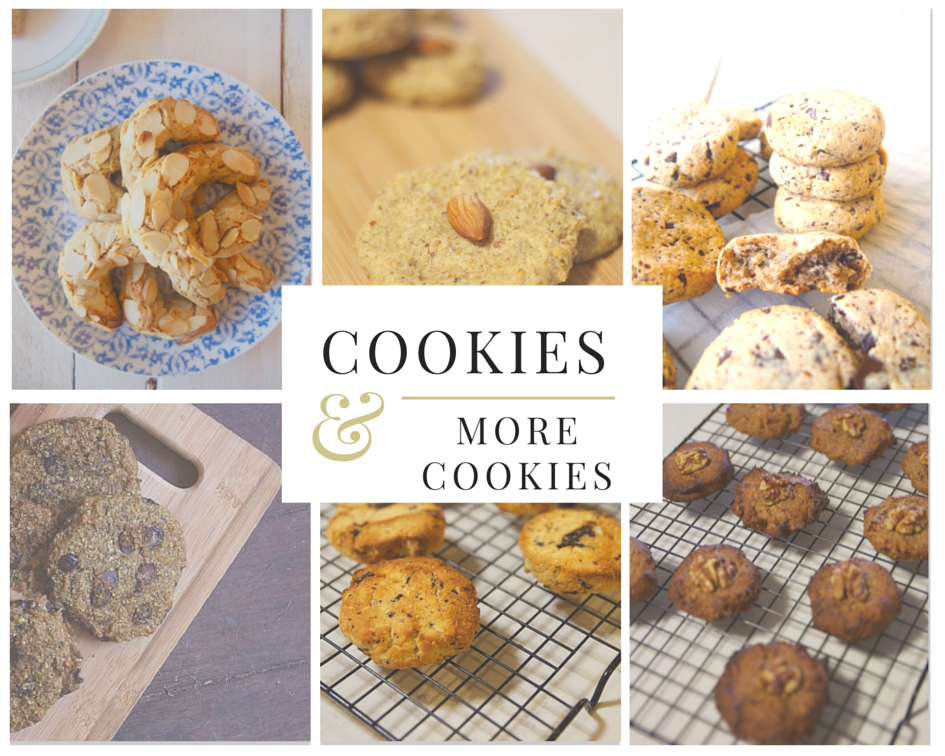 Low Fructose Choc Chip Cookies
Chocolate Banana Cookies (nut & egg free)
Maple Orange & Poppyseed Cookies
The Easiest Most Nourishing Choc Chip Cookie Ever
Heallthy Fig Cinnamon & Pecan Biccies
Dark Choc Goji Protein Cookies
1/2 c almond butter
1/2 c butter/ghee/coconut oil
1 tsp cinnamon
2 lge eggs
1/2 c pea protein (I used vanilla)
1/2 c almond meal
1/4 cup choc chips
1/4 c goji berries
Makes about 12
This is really complex. Preheat your oven to 170C. Line a baking tray with baking paper. Add all your wet ingredinets together & mix well. Add the dry ingredients and mix until combined. Roll & shape into cookie shapes (they won't spread) and place on your baking tray. Bake for 10-15 mins depending on how soft or crunchy you like your cookies. Allow them to cool slightly so you don't burn your mouth off before eating.
1