Who doesn't love a good schnitty? I certainly do. You know a girlfriend of mine got taken on a 1st date once for schnitzel. That's not even code for something. It was an actual schnitzel. That's how much he liked a schnitty. He never got a second date. Obviously she didn't care for the crumbed meat as much as he did and his name forever-more became 'schnitzel'….. Anyway, this schnitty would definitely get you a second date so get cooking.
1 cup grated green apple
500g pork mince
2 tbs coconut flour
1 tsp fennel seeds
2 eggs
1-2 cups tapioca flour (you could use arrowroot instead)
1-2 cups almond meal
good pinch of salt & a good whack of pepper
oil for cooking, I used coconut oil but ghee, butter or macadamia oil would be fine too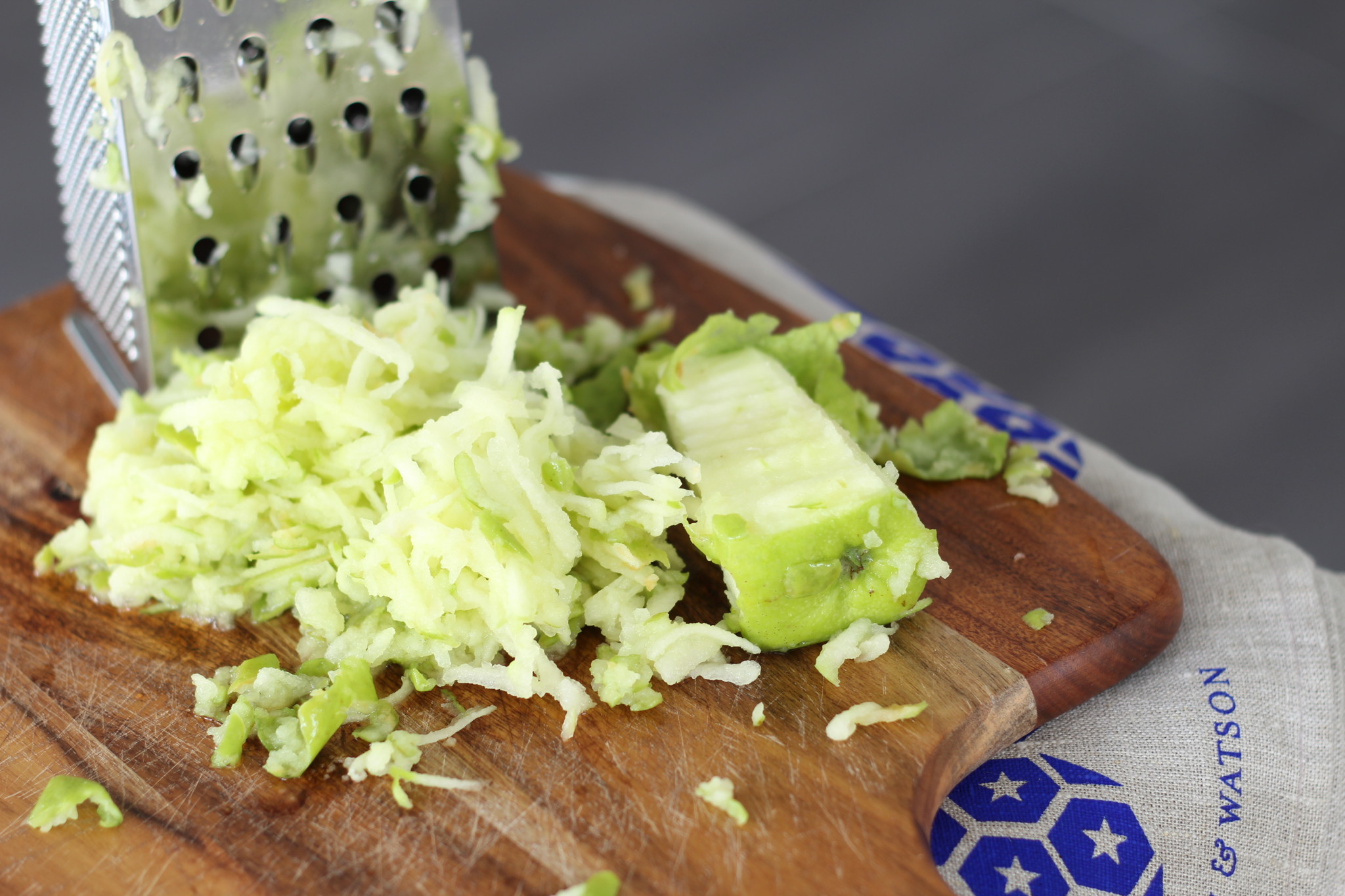 Add the apple and coconut flour to a bowl and toss well to coat the apple. Add the salt, pepper, fennel seeds & pork to the apple mix and mix it well. Hands work best for this task. Now shape this mincey business into schnitzel shapes and pop them on some baking paper. You will now need 3 separate bowls, I know, it's more washing up than I'd fancy too but there is no way around this step so get on board. in one bowl add both eggs & whisk gently to combine, in another bowl add the tapioca flour, in the last bowl the almond meal.
Heat a large frypan on a low-med heat, while this is happening start schnitzeling. Take a schnitzel pattie, pop it in the tapioca flour to coat, then dunk it in the egg mix, then finally coat in the almond meal. Into your heated pan (that has the oil in it) add the schnitzels and cook until golden on both sides. That's all. Now you eat.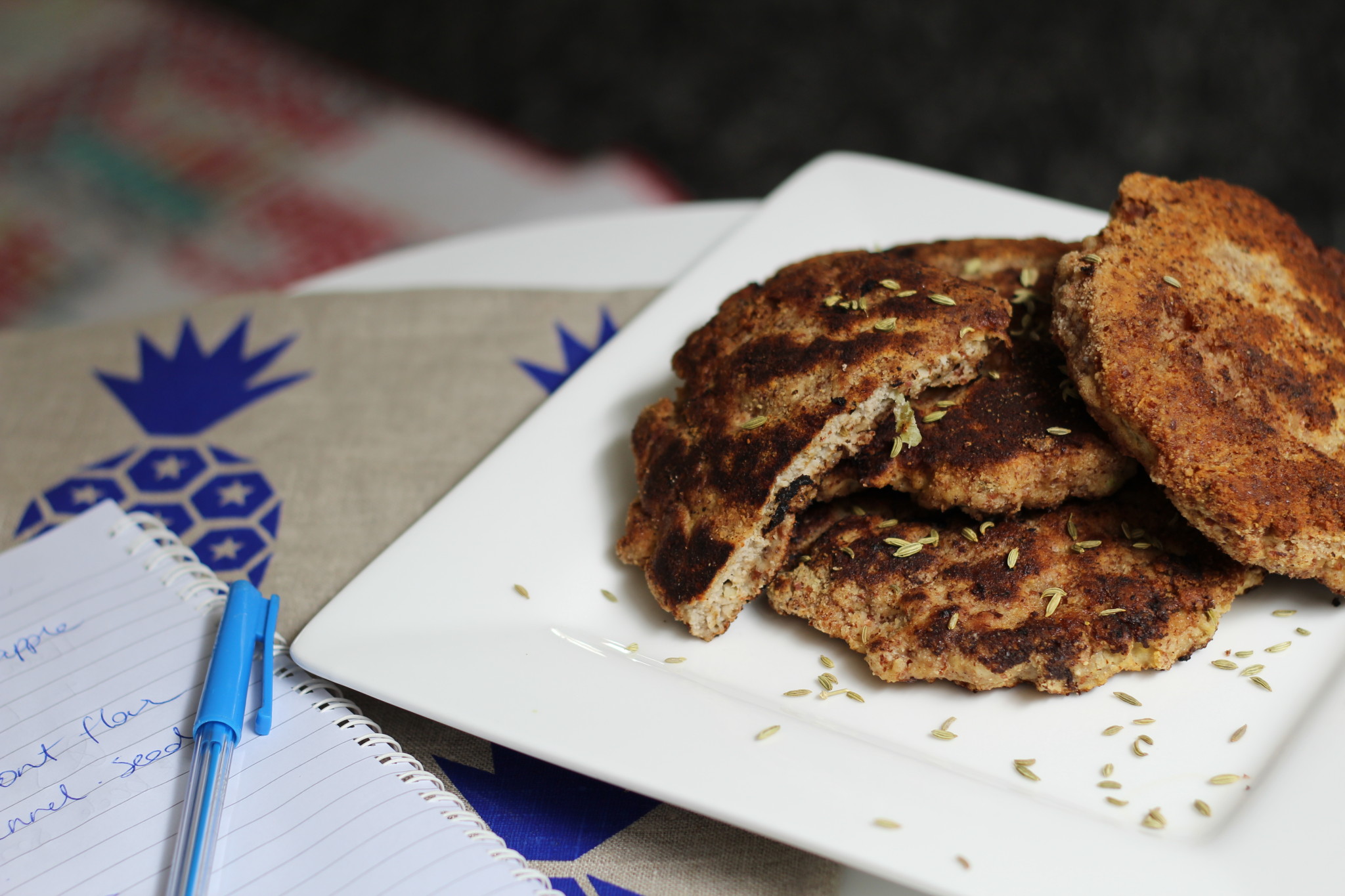 2