A while ago I had my food allergies tested and I was reacting very highly to eggs. One of the saddest days of my foodie life but luckily I was able to do a pretty big gut healing protocol while removing them for a while and then I could reintroduce them. At the moment Baby G is reacting to them and breaks out in a rash when exposed. Aside from being a real pain in the a$$, that kinda inflammation ain't cool so she's currently egg-free and I needed to find a mayo alternative in our lives. I used a mix of good, healthy oils here including HEMP OIL but you can just use one of the few I suggested if you like.
I love homemade mayo, it's the bee's knees in flavour PLUS it comes without all the extra packaged nasties that you get from the store bought stuff. If you have never looked at the ingredients in your store-bought mayo, take a gander, it's pretty darn awful. Firstly, they are generally made on some form of vegetable oil like soybean or canola oil and that $hit is 100% nasty. If you you want to read more about toxic vegetable oils you can take a look HERE.  Here's the ingredient list from a Kraft Mayo just for funsies-
Water, Sugar, Vinegar, Thickeners (1422, 1401), Sunflower Oil (Contains Antioxidant (320)), Salt, Vegetable Gums (440, 415), Colours (171, 101, 160(a)),Mustard, Preservatives (202, 385), Flavour, Egg, Mineral Salt (509), Spices.
FIRSTLY, sugar and water are the first ingredients which means they are there in the highest quantity…. what the actual fu$k? Neither are mayonnaise ingredients. Secondly, why is egg the 3rd LAST ingredient? Real Mayo should be egg as the MAIN ingredient! Thirdly, So. Many. Numbers! Numbers are not food! What's with all those artificial colours? Sweet baby cheeses, no wonder we are all getting fat & sick, we have taken something that was made of REAL INGREDIENTS and turned it into this franken-food! Anyhow, off my soap box, if you want some awesome REAL mayo recipes that do have egg in them then pop on over HERE and get on board, they are super easy & delicious or keep on scrolling down for my egg-free version.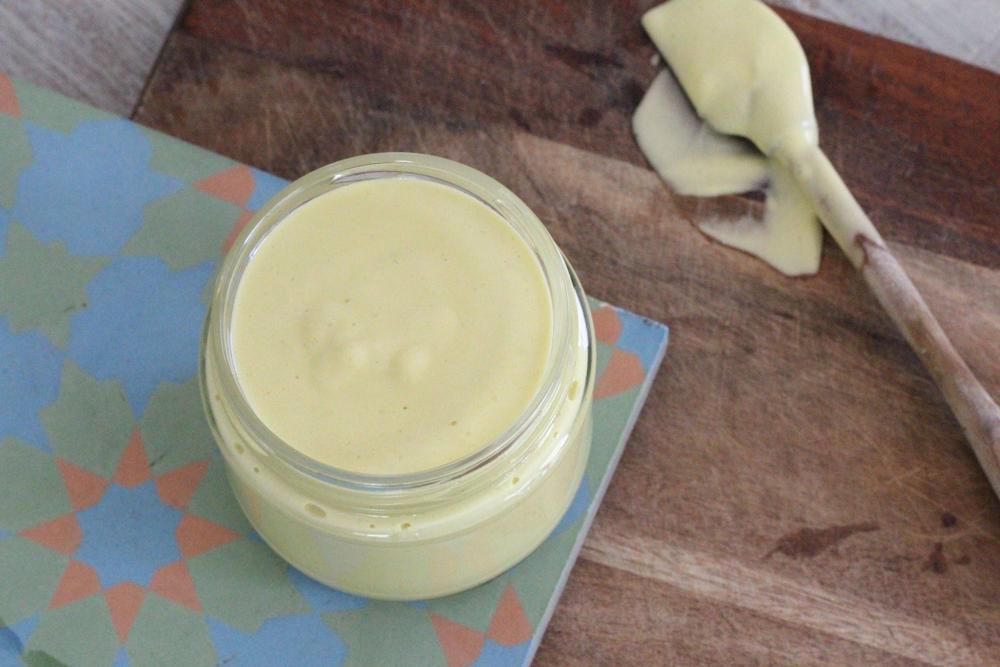 Egg-Free Mayo
Ingredients
1/4

cup

olive oil

1/4

cup

hemp seed oil/macadamia oil/ or more olive oil

1/2

cup

coconut oil or ghee

2

tsp

dijon mustard

1/8

cup

apple cider vinegar or lemon juice

1

tsp

honey

1/2

tsp

sea salt
Instructions
In a high speed blender/nutribullet/thermomix/or using a stick blender, add the oils, dijon mustard, salt & vinegar and blend until smooth.

Add all remaining ingredients and blend again until completely combined.

Pour into a glass jar with a lid and store in the fridge for up to a week. Use as you would regular mayo.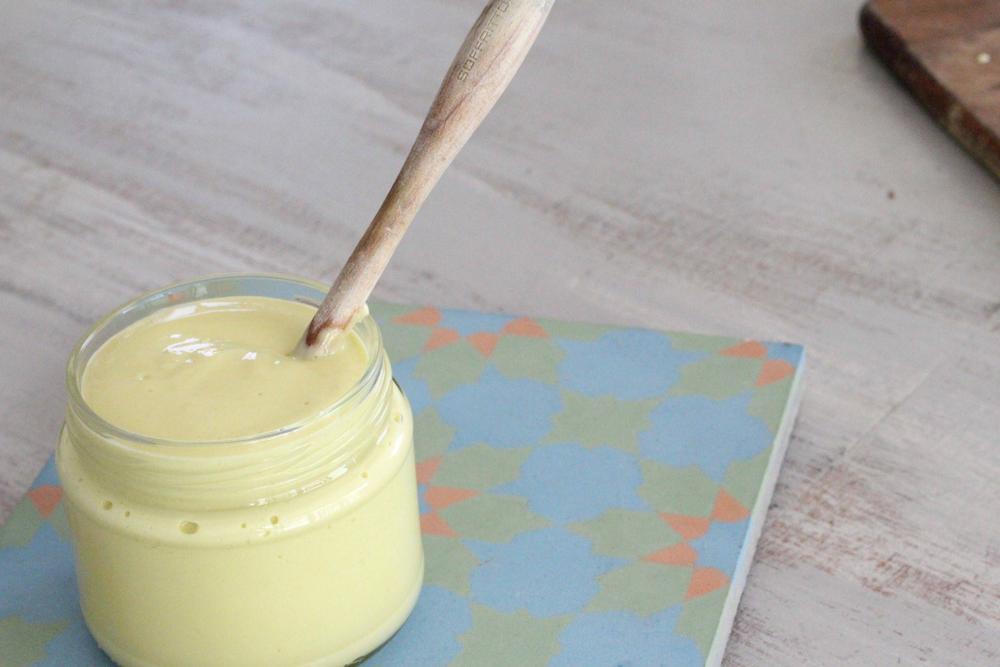 13