Um it's been eleventy-ten million degrees in Brisbane this week. 4000% humidity, 0% oxygen. Not. Even. Kidding. Ice creams is pretty much all I have wanted to eat and luckily these bad boys are super easy & very versatile and will cool you down asap. The biggest problem is thinking ahead to make them but if you just go ahead and make them now you'll be good to go.
Feel free to go rogue and choose your own adventure with flavours here. I'm think banana & almond butter would be MIND BLOWING but you can substitute in any fruits and veggies you like.
Layer 1
2 cups coconut cream
1/2 tsp vanilla powder or extract
1 tsp honey/rice malt/maple syrup (optional)
Layer 2
350g mango
3/4 cup coconut cream
1 scoop ONLY NUTRITION VANILLA PROTEIN (optional)
1/2 cup shredded coconut
You will need some ice block moulds or some sort of vessel you can whack a paddle pop stick in to make it an ice block. Use your creative genius and let me know what you come up with.
Mix the ingredients for layer one together well & half fill your ice block moulds then pop this straight in the freezer to start to set while you make the next layer.
For Layer 2, add all the ingredients to your food processor or high speed blender and blitz until smooth. Pour on top of layer 1, whack the Popsicle stick in and let the freezer work its magic. That's it.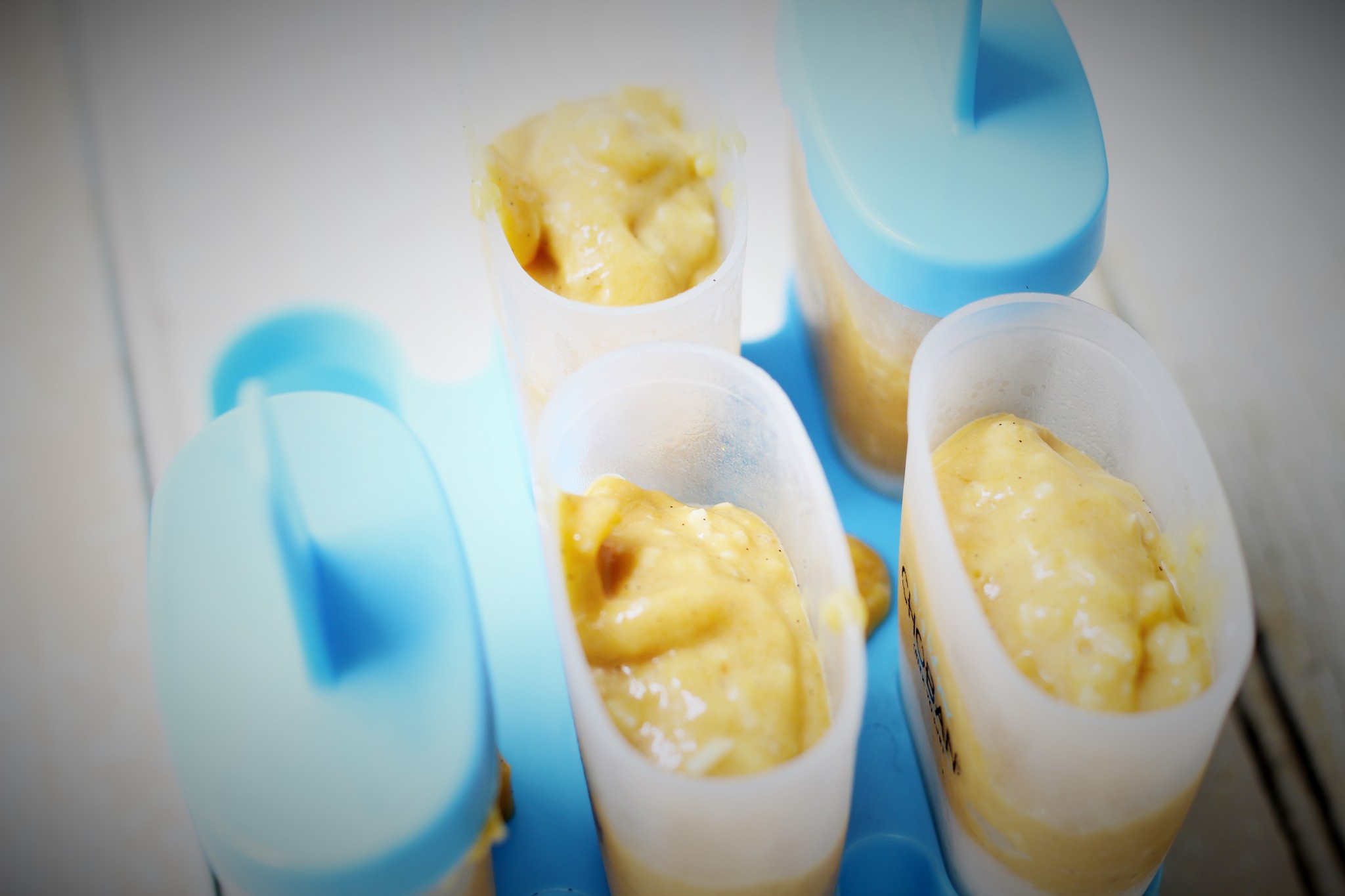 0