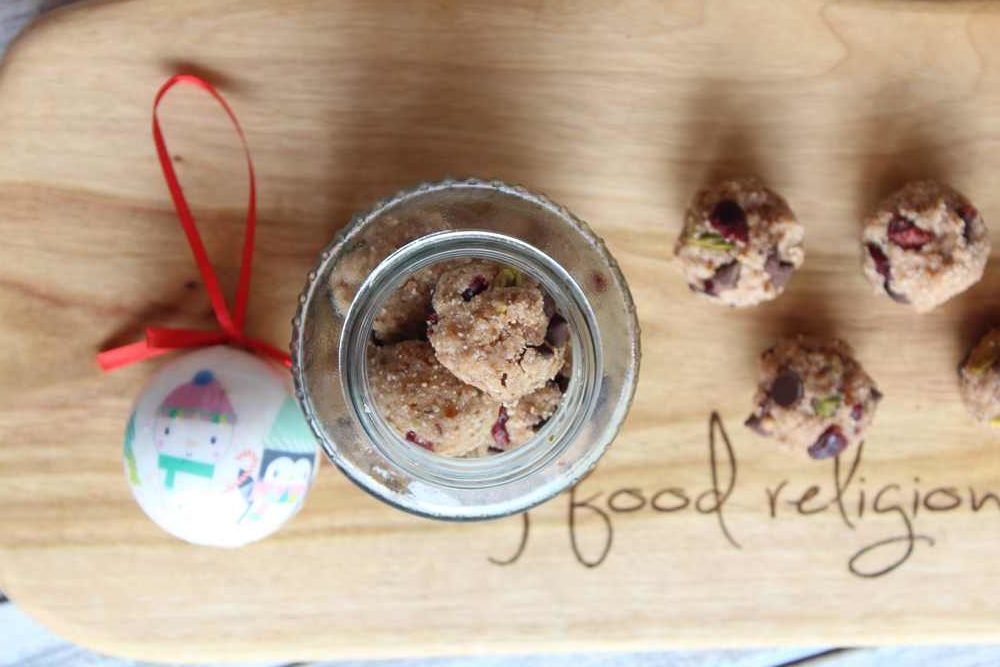 Nothing like having balls on hand at Christmas time for the drop-in's that are sure to eventuate as every man and their dog you know pops over for a Christmas drink, or 12. These balls are packed with all the Chrismassy (is that a word?) flavours like cranberries, pistachios, and dark chocolate BUT they are totally appropriate to eat any time of the year because you can do what you like and any day is a good day for balls. Especially when they are this good. If you are feeling super lazy and just don't feel like dealing with balls *insert inappropriate joke * you can absolutely just press this mix into a tray and call it 'Blissmas Slice' or if you are feeling particularly fancy, you can call it 'Blissmas Fudge', because fudge just sounds so much more decadent.
These little treasures are packed with healthy fats from the nuts and coconut as well as a cracking dose of protein and gut loving from the collagen which all helps to balance out the natural sweetness from the dates. The recipe says medjool dates for a reason, if you go rogue and use dried dates I don't want to know about it. The fall-out is in your hands, I don't need any more emails telling me that people made substitutions for 3/4 of the ingredients and it didn't turn out. *face palm. Not my problem Doris. Follow the freaking recipe, that's why I take the time to make one. To be perfectly honest it would be far easier for me to just dump a list of ingredients without quantities here and let you guys choose your own adventure but you know….. So just follow the recipe, or don't, but if you don't, keep your bitc$ing to yourself. Ace.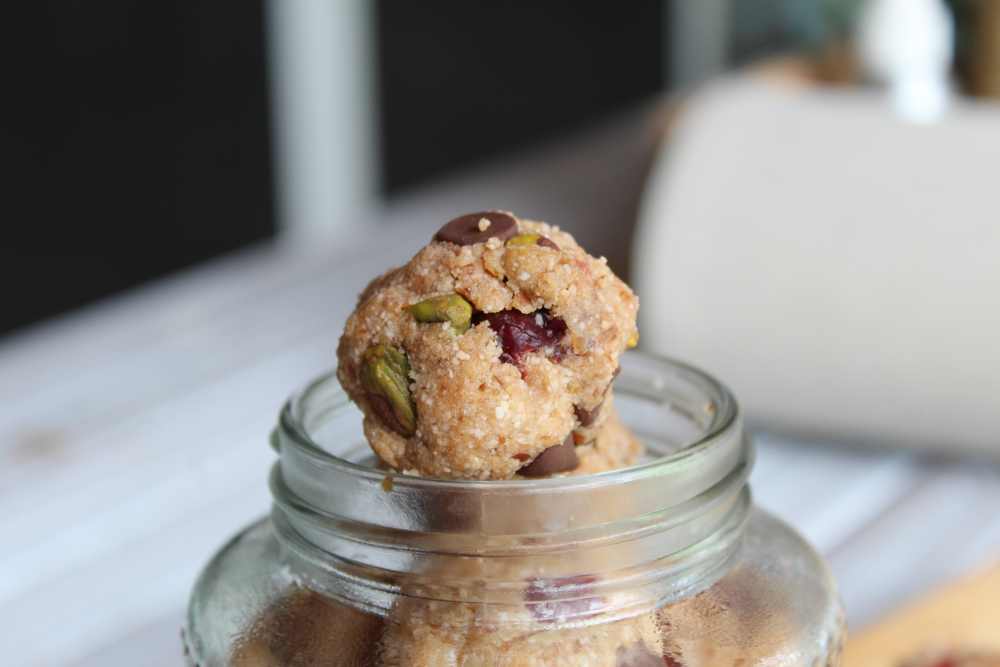 Merry Blissmas Balls
Ingredients
15

medjool dates

pitted

400

g

shredded coconut

1/4

cup

pistachios

Optional- 1/2 cup dark choc chips

1

tsp

vanilla extract

Optional- 1/4 cup collagen
Instructions
In a high speed blender or food processor blend the coconut until it forms a damp flour. Add the dates and blend until the dates are completely blended.

Add remaining ingredients and pulse to combine. Roll into balls and store in the fridge for up to 10 days or the freezer for up to 3 months.

If you CBF'd rolling balls, this makes an awesome 'slice' or 'fudge'. Just press it into a baking tray and pop it in the fridge to set before slicing.
30