Feast your eyes on these! Now these delicious looking morsels are from the new Nourishing Kids ebook from the top team over at The Holistic Ingredient but I feel like it'd be unfair for kids to have all the fun so I say Crunchy Chicken Nuggets for all! I also think it would be totally ok to just make these as massive sized nuggets for us big kids for the times that you Can't Be Fu*ked chopping into small pieces 😉
Amy is a CTC therapist, Health Coach, Speaker, Author of wholefoods eBook series, 'A Nourishing Kitchen' and Founder of the online wellness hub, The Holistic Ingredient. When chronic fatigue syndrome put a swift end to a million-mile-an-hour corporate career, it also created the most incredible life transformation imaginable. Now free of CFS, Amy credits her return to health to a whole food, sugar/toxic free lifestyle combined with extensive energy healing and a range of therapies called CTC (Combined Therapy Cocktail) of which she is now a practitioner. Amy's business The Holistic Ingredient and her whole foods eBooks, A Nourishing Kitchen & A Nourishing Morning and Nourishing Kids combine her passion for food and cooking, toxic-free living and healing therapies. Seriously, check this lady, how bloody vibrant is she! I'll have what she's having.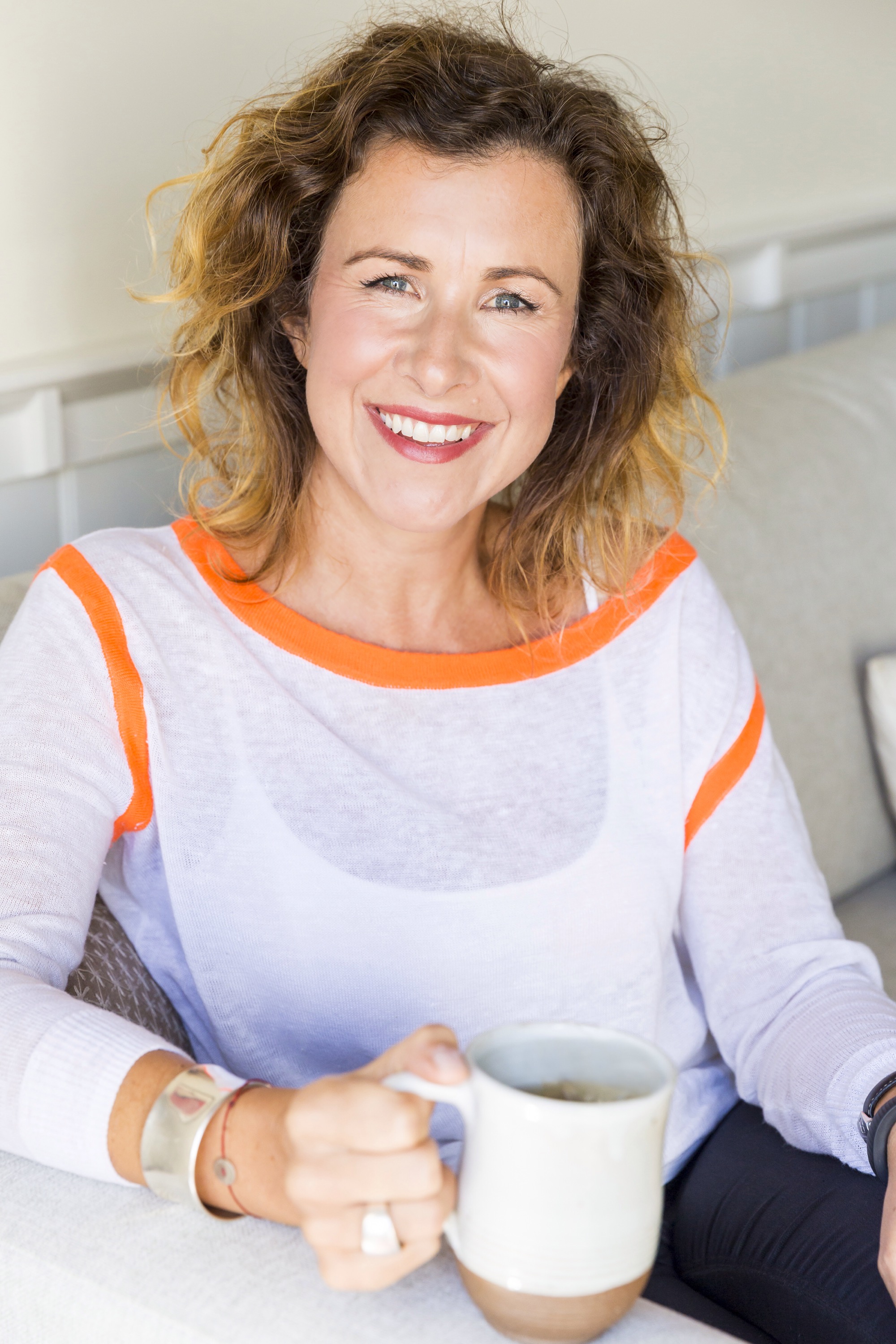 Oh you want a recipe too? Righto. Here you go.
Crunchy Chicken Nuggets

Makes approximately 30 nuggets
2 chicken breasts
2 eggs, whisked
½ cup tapioca flour
½ cup sesame seeds
4 teaspoons smoked paprika
1 teaspoon sea salt
Cracked pepper to season
3 tablespoons coconut oil for frying


Cut the chicken breasts into bite size pieces.

In a small bowl combine the tapioca, paprika, salt and pepper. Sprinkle the sesame seeds onto a plate.

Dip the chicken nuggets into the egg mix and then roll in the tapioca mix. Dip again in the egg and coat in the sesame seeds.

Heat a frying pan over medium heat and add the coconut oil. Add the nuggets and fry for 3 minutes. Flip the nuggets and fry for a further 3 minutes, or until golden.Remove from pan and place on a paper towel.
5