Guess what? You can't? Oh, you already did? Right, well that wasn't the surprise I was envisioning then. So my ebook is DONE!! Yep I actually completed it. I am a master of procrastination so there was every chance it was going to end as another half-ar$ed, discarded project of mine but I actually finished it and you can now get your mits on it!! It's called CBF Paleo- For people who really want to eat well but…. Can't Be F*cked.
In case you missed the memo, it's available as an EBOOK RIGHT NOW.
Recipes with 5 ingredients or less, super fast, super easy but jammed full of nutrition & taste. Boom. You are freaking welcome.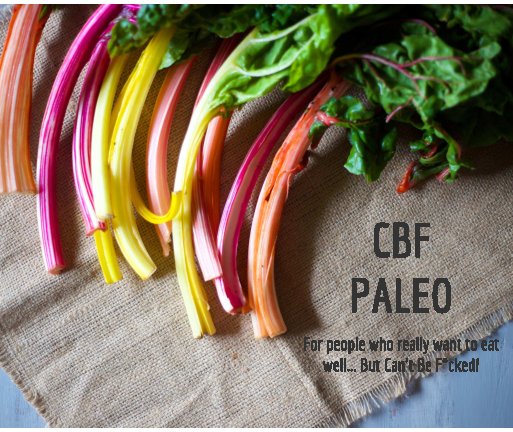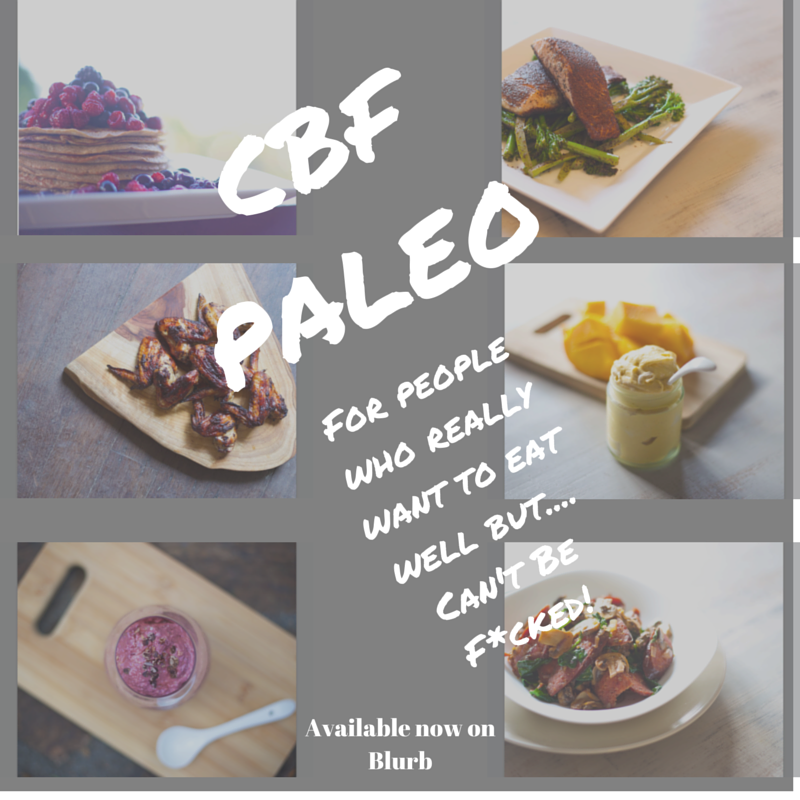 9