Sometimes you just need bread. Especially if you are making bone marrow, you need something to smear that gear on. Your finger just won't cut it in that instance. I tried. Fail. Just burnt my finger. Don't be a fool, make the bread. Save a finger.
This recipe is an adaptation of the amazing Brittany Angel. You can make a nut free version by swapping out the nut butter for something like sunflower seed butter or you could even use a couple of jars of Buttered Up and make a Gingerbread Bread or Chocolate Bread…. Obviously you would leave out the Rosemary & Olives because that would be WAAAYYYYYYY too much of a weird flavor combo but whatever floats your boat. Be a weirdo if you want.
5 eggs
1 3/4 cup nut butter (I used a mix of almond & sunflower seed)
2 tbs lemon juice
3/4 tsp bicarb soda
1/4 tsp salt
2 tbs chopped fresh rosemary
1/2 cup chopped & pitted olives
Instructions
Preheat oven to 170C and line a loaf pan with baking paper. Beat your eggs for 2-3 mins until they are light & fluffy. Add the nut butter, lemon juice, bicarb soda, salt & Rosemary. Mix for another 2-3 minutes on medium speed then stir through the olives. Pour the mixture into the loaf pan and bake for 45-50 minutes or until a skewer inserted comes out clean. After 25mins of baking cover the loaf loosely with foil to stop the top from burning. Allow to cool on a wire rank, slice & smear with whatever delicious condiment you can find.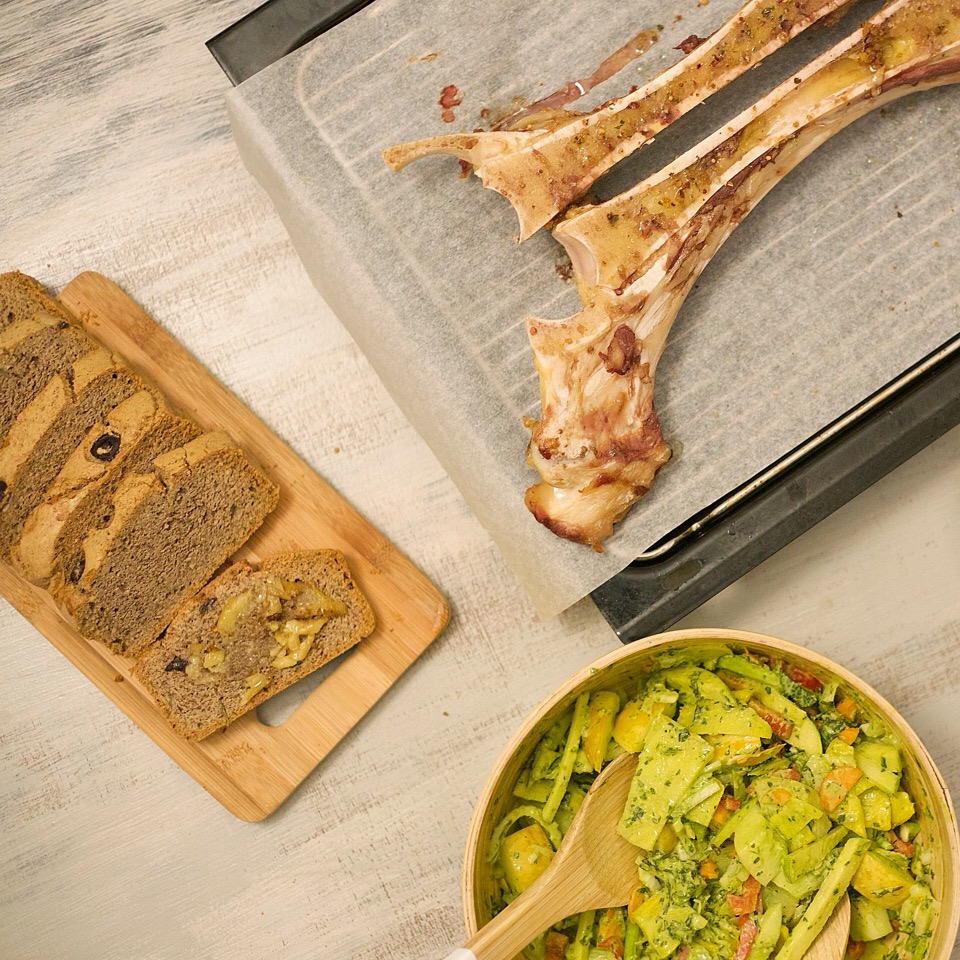 4