So I gotta say, this is one of the weirdest recipes I have ever come up with. I love oysters. I could eat them natural for days. I also love pate. I was born in Vanuatu and as a French influenced island I grew up chowing down on pate from a very young age. Here's my go-to recipe if you want to make some legit pate.  Not too long ago I was introduced to smoked oysters & I'm a huge fan of the flavour but the texture is just all kinds of wrong. I mean, give me smoked anything and I'm sold but I just couldn't love these oysters. I'd prefer that snotty  slimy texture of a natural oyster to the weirdness of the smoked one, hence this pate recipe evolved.
I used John West tinned smoked oysters this time but I am going to hunt out a brand that uses pure olive oil rather than the $hitty vegetable oil that was in this lot. I think I have scoped some out on iHerb so I'll add them to my next order. If you aren't around the dangers of toxic vegetable oils you can read more about it here.  One more side note, the weird green tinge, apparently that's normal, it's just remnants of what the oysters have been eating, you know plankton etc. Now, on to the pate!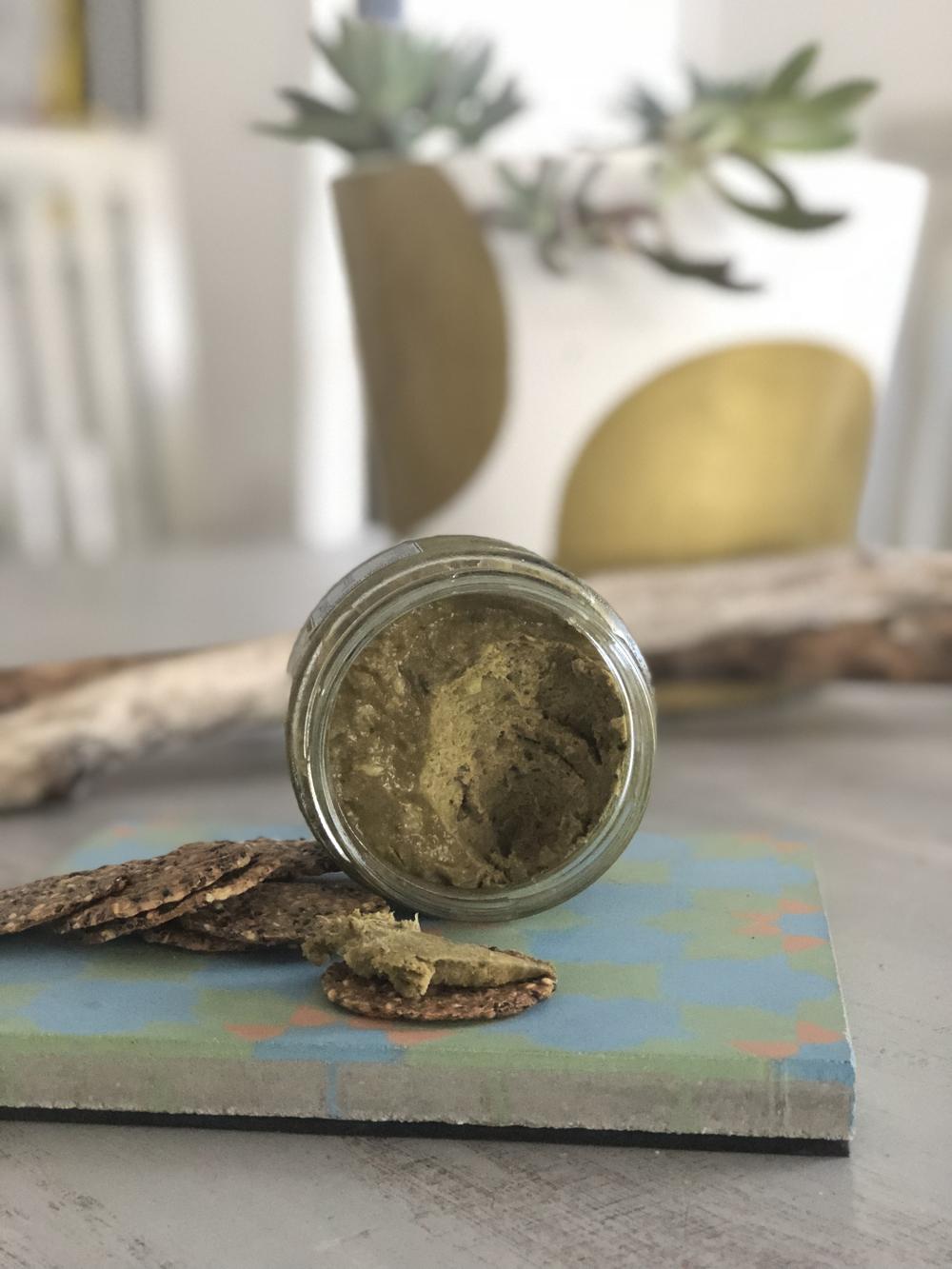 Smoked Oyster Pate
Ingredients
170

g

smoked oysters

1

clove

garlic, diced

50

g

french shallots, diced

150

ml

port or brandy

1

tsp

sea salt

2

eggs

200

g

butter/ghee/coconut oil

1

tbs

fresh thyme, chopped
Instructions
Place the shallots, garlic, thyme, port in a bowl and mix well.




Heat a frying pan over a medium heat and bring the shallot mixture to the boil, add in the oysters then reduce it until there is no liquid left; do not let it catch or burn.




Take the oyster mix off the heat and tip it into a food processor. Blitz until you have a smooth purée. Add the softened butter or ghee and continue to blitz, then season well. Add the eggs & blend again. Transfer the mixture to some jars and cover with a few spoonfuls of melted ghee to seal.




Place in the fridge overnight to set then dig in! These should keep for up to 2 weeks in the fridge while sealed with the ghee but we knocked them over much quicker than that.
22