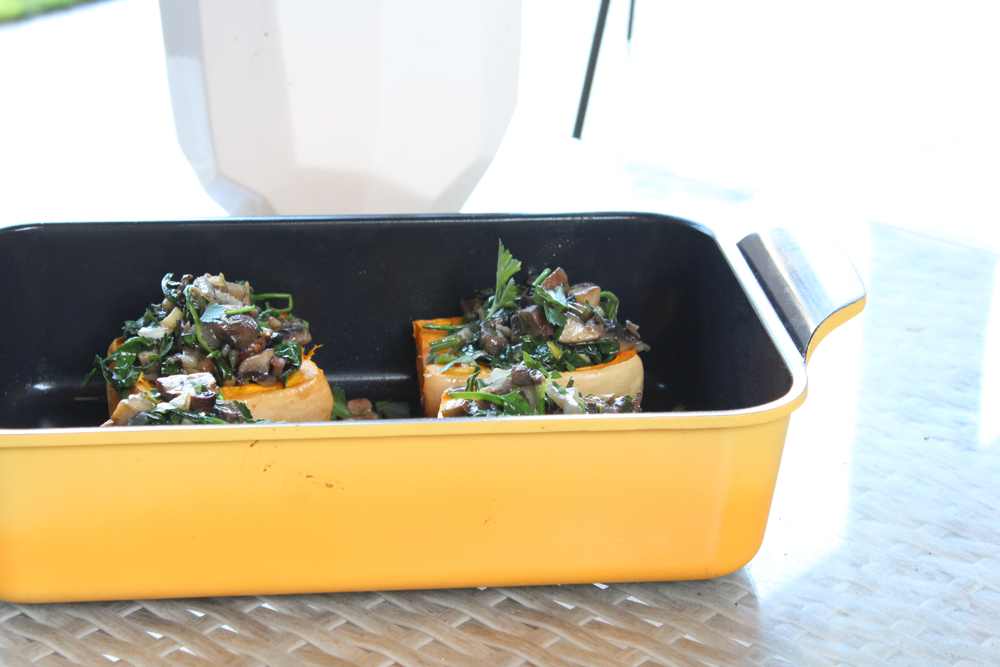 This is one of those spectacularly simple side dishes. The more mushroom varities you can add in the better I think and if you are not a mushroom fan (just not a fun-gi?) you can easily substitute with some zucchini and bacon. Because bacon is always a great addition in my opinion.
As always, just choose your own adventure. Don't have sage? Use basil. Or coriander. Or whatever else spins your tyres. These are really filling and any leftovers are epic topped with a poached egg or two.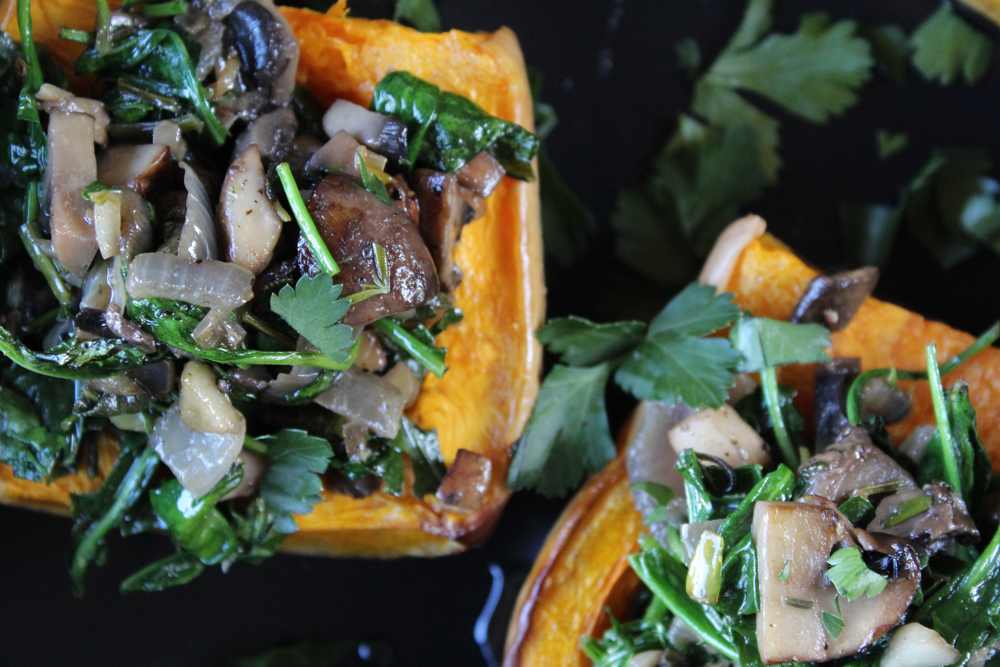 Stuffed Butternut
Ingredients
1

medium butternut pumpkin

Olive oil and coconut oil for cooking

Salt & pepper

3

tbs

fresh sage

chopped

2.5

cups

chopped mushrooms

any type you like

Fresh parsley

optional

1

red onion

diced

1

clove

garlic

Big handful baby spinach or rocket
Instructions
Preheat oven to 180C. Chop both ends off your pumpkin. Slice lengthways, then in half again so you have 4 chunks about the same size, scoop out the seeds. Drizzle with olive oil and salt and roast for 50-60 mins until cooked.

Heat some coconut oil in a large frying pan over a low-med heat. Add onion & garlic and cook until onion is translucent. Add mushrooms, sage, salt & pepper and cook until mushrooms are cooked through. Add the rocket or spinach and cook until wilted. Remove from heat and set aside.

Once the pumpkin is cooked, remove it from the oven, scoop out a little of the pieces that didn't have seeds to make a whole similar to the ones you removed the seeds from. Stuff with mushroom mixture and serve. This would be fantastic with some goats cheese on top too.
23