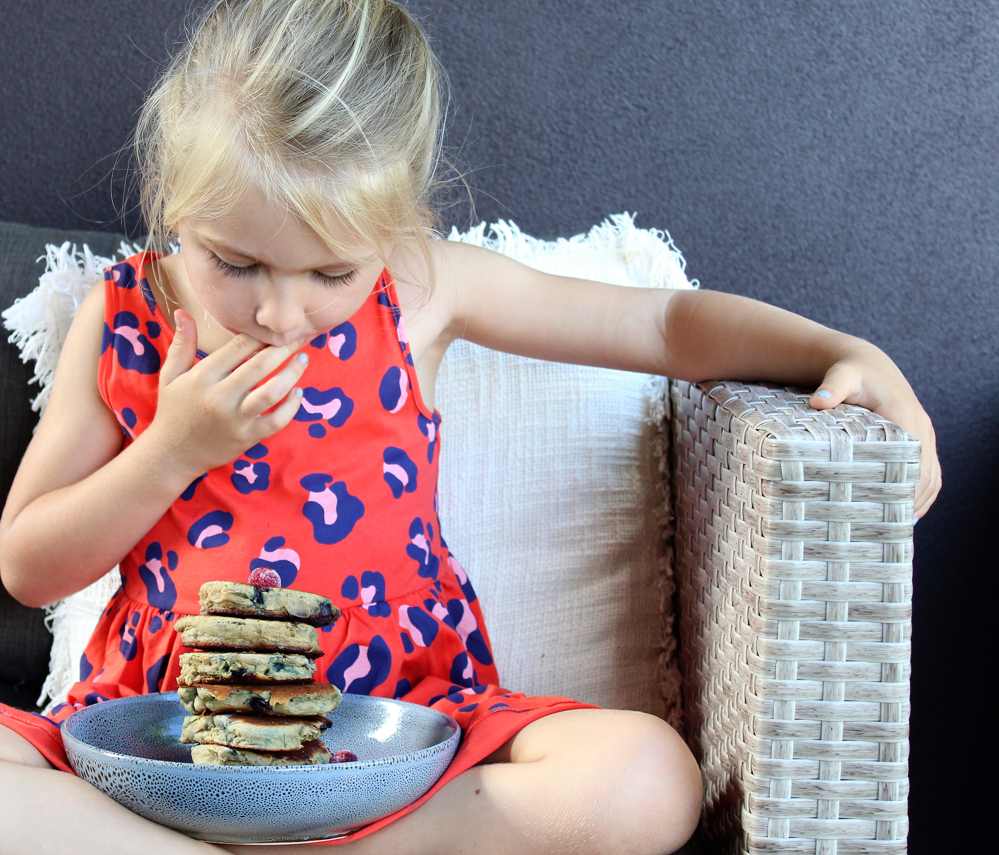 We love a bit of pancake action in this house but when G started reacting to eggs the pancake making escapades became few and far between because if you have ever attempted to make egg-free pancakes you'll know that they can be pretty ordinary. My dad usually calls the attempts we have had at making them 'vomit pancakes' which of course G also repeats. "Mum are we going to make vomit pancakes today?". Thanks dad. I'm not going to lie, they often taste really dry and kinda like old shoes, which is a sub-optimal outcome for pancakes, until now. These ones are light, fluffy, egg free, vegan and all the obvious 'frees', gluten, dairy & refined sugar, but NOT taste free. They are actually epic, I might even feed some to my dad and see what he thinks….. or not. I'm going to do a remake with a completely grain-free version so i'll keep you posted on that. Hot tip, make sure you have a decent frying pan, it makes pancake life much easier!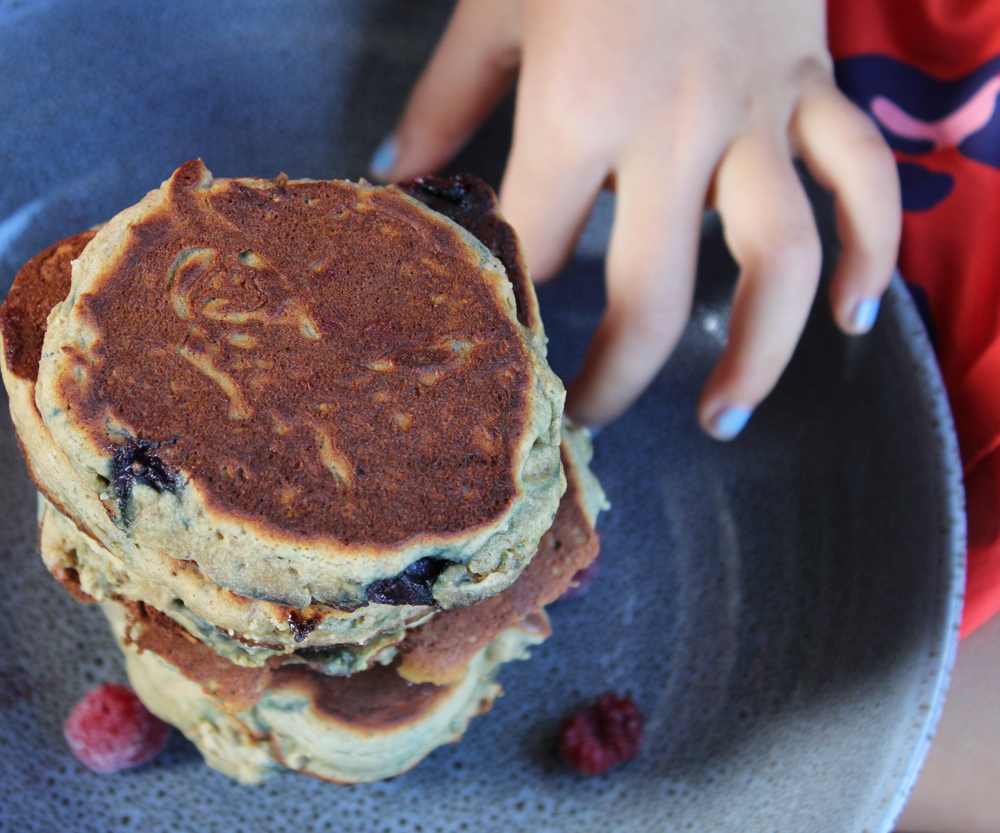 Anyone else's dad have absolutely no filter some most of the time? He tells the kids they need to put shoes on to go to the shops so they don't look like dirty, filthy hippies, which is FINE about the shoes at the shops but now every time G sees someone anywhere without shoes on she says yells 'look! There's a dirty, filthy hippy!'. *Face palm.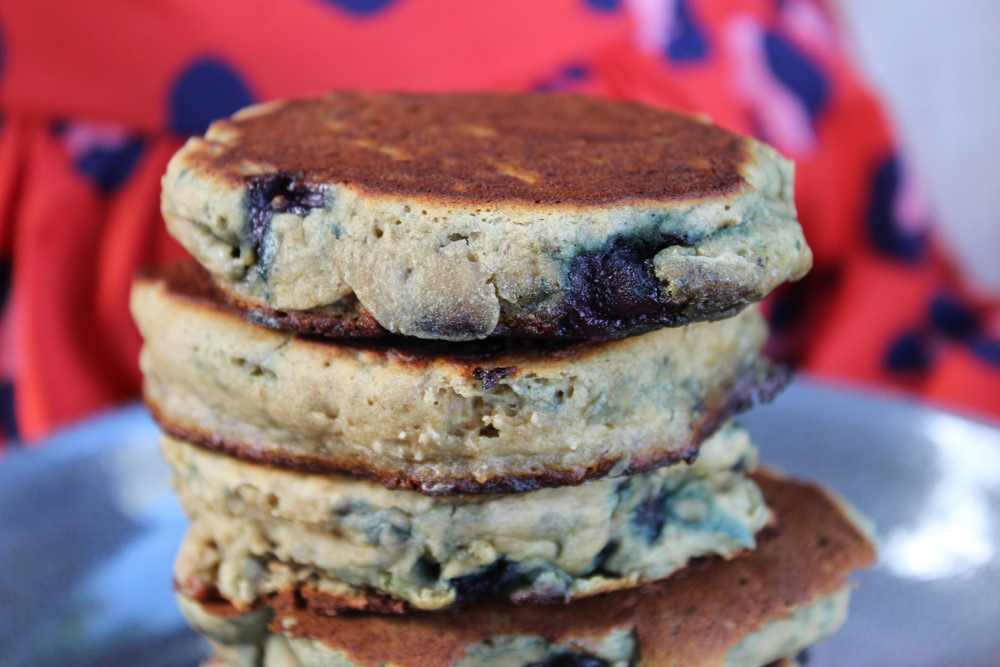 Fluffy Blueberry Pancakes
Servings
12
small pancakes
Ingredients
1

large ripe banana

1/2

cup

coconut milk

or milk of your choice

1

tbs

raw honey/maple syrup or rice malt syrup

1

tbsp

apple cider vinegar

1

tsp

baking soda

1/2

tsp

cinnamon

1/4

cup

collagen powder

or add an extra 1/4 cup of the flour you are using

1 1/2

cups

buckwheat or quinoa flour

1

cup

blueberries
Instructions
Blend all the wet ingredients together (except blueberries). Add the dry ingredients and blueberries to a bowl and mix well to combine.

Make a well in the middle and pour the wet mix in to the dry mix and fold through. Try not to over-mix it, just enough to combine.

Heat a large frying pan over a low heat. Add some fat to cooking with (butter/ghee/coconut oil) and allow to melt. Once your pan in hot, spoon in the batter, it will be really thick, and use a spoon to spread it slightly to about 1.5-2cm thick. Cook until golden brown on each side then dig in!
54