This continues my 'cheap cuts made tasty' series with my awesome meats from Young Farmers. Food quality is important because You Are What You Eat Ate. By that I mean, if you are eating beef from antibiotic pumping cows that have been raised in a massive shed, being fed all manner of crappy processed soy & corn by-products, you ain't going to be at the top of your game. Just like that cow wasn't. Apart from the animal welfare issues of intensive factory farming, cows are meant to eat grass and get sushine & fresh air. Healthy cows make for healthy human food. It doesn't need to cost you an internal organ to buy free range proteins, you just need to get creative with the less expensive cuts of meat. Like brisket. Delicious, delicious brisket.
1/2 cup coconut aminos (or tamari/soy sauce)
1 tbs honey
1 tsp fresh grated ginger
Juice 1 lime & zest
1/2 red chilli, finely chopped (OPTIONAL)
500g beef brisket (I used Young Farmers)
Good whack of salt & pepper.
In a bowl mix the aminos, ginger, lime, honey, salt, pepper & chilli until combined. Pop the brisket in and give it a good coating then cover and pop in the fridge to marinate in the sauciness for a few hours or overnight if you can think that far ahead. When you are ready to cook crank your oven up as high as it will go for 15mins. While it's heating, pop your brisket in an ovenproof dish, pour the marinade over the top and cover with foil. Pop it in the oven for 15mins in the high heat before turning the heat down to 120C. Let that baby cook away for 4hrs then uncover, crank that heat to 200C for 20 mins to get a nice crust on the outside. Shred that bad boy up and enjoy however you please. We had ours with some stirfried asian greens.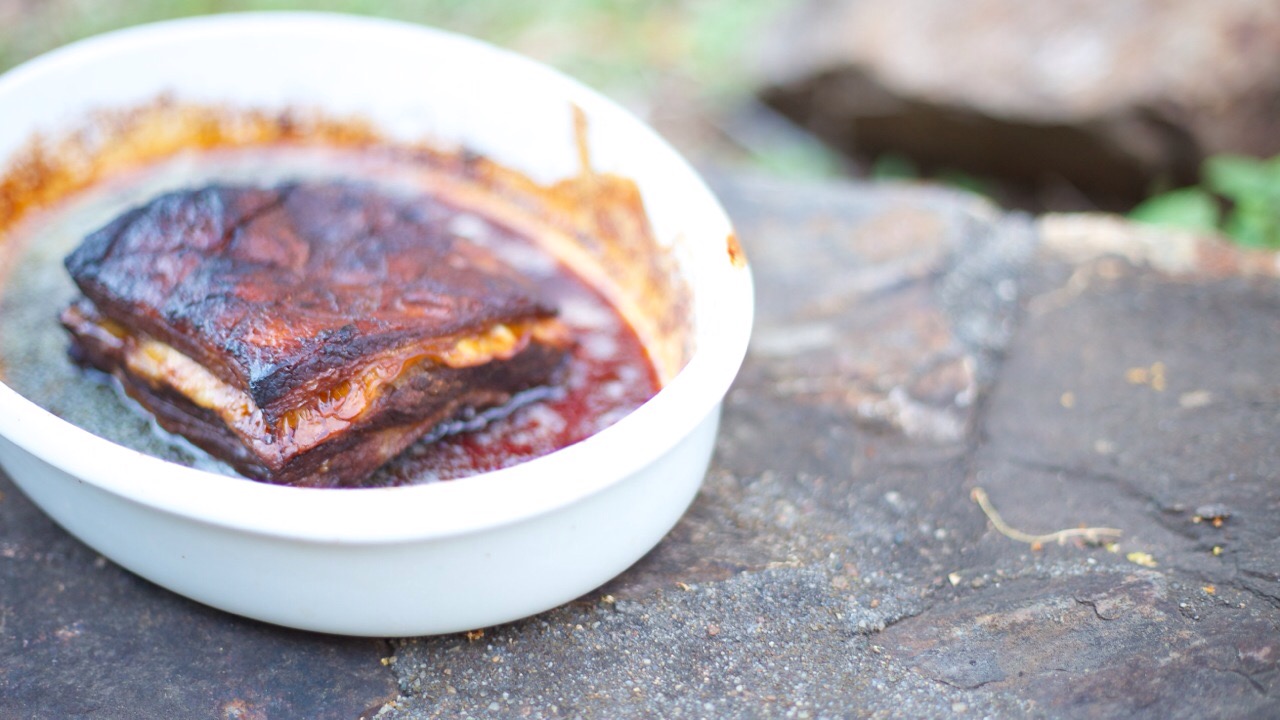 4