This black rice salad is a fantastic summer salad option that's a little more filling than your run-of-the-mill green salad and is packed full of nutrients. Black rice is really high in antioxidants particularly anthocyanin which is touted to reduce inflammation, restrict free-radical movements and can help prevent cardio vascular disease, diabetes and improve brain function. If you can't get your mits on black rice (I got mine from my local Source Bulk Foods store) try to find red or wild rice.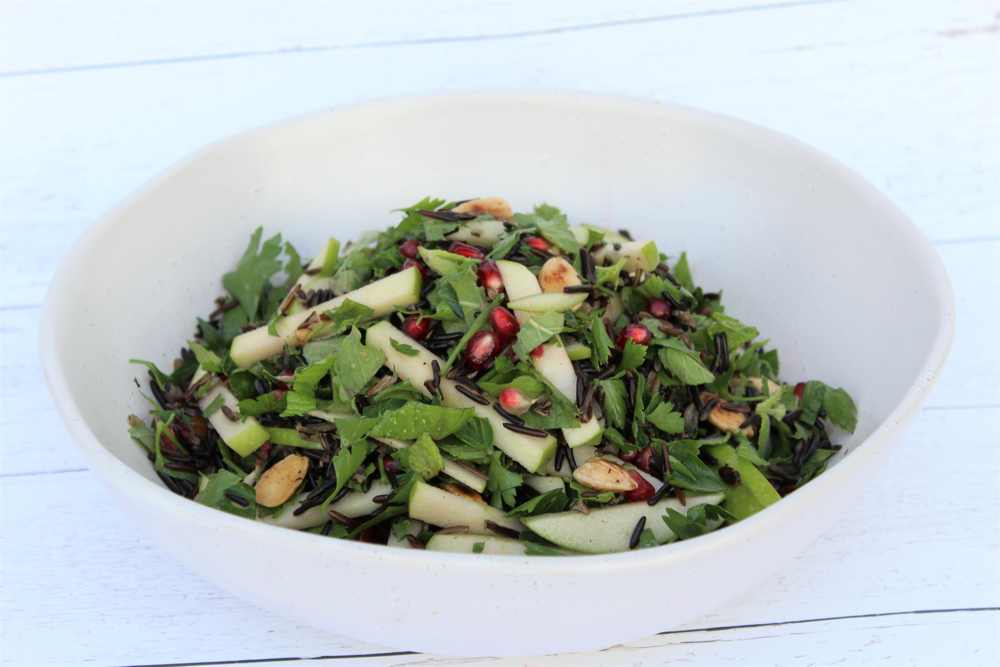 By cooking and cooling the rice you create what is called a 'resistant starch'. Resistant starch resists digestion (which means no or limited blood glucose spike) in the small intestine passing through to your colon where it feeds your good gut bacteria and increases production of short-chain fatty acids like butyrate. Incorporating resistant starch like cooked and cooled rice or potatoes (they can be re-heated again after the cooling) can be a great way to ensure you keep your gut bugs healthy and thriving while following a keto or low-carb diet.
I always try and cook my rice/quinoa etc in bone broth to help increase the nutrition and I find it's one of the easiest ways to get some extra gut-loving broth in your life.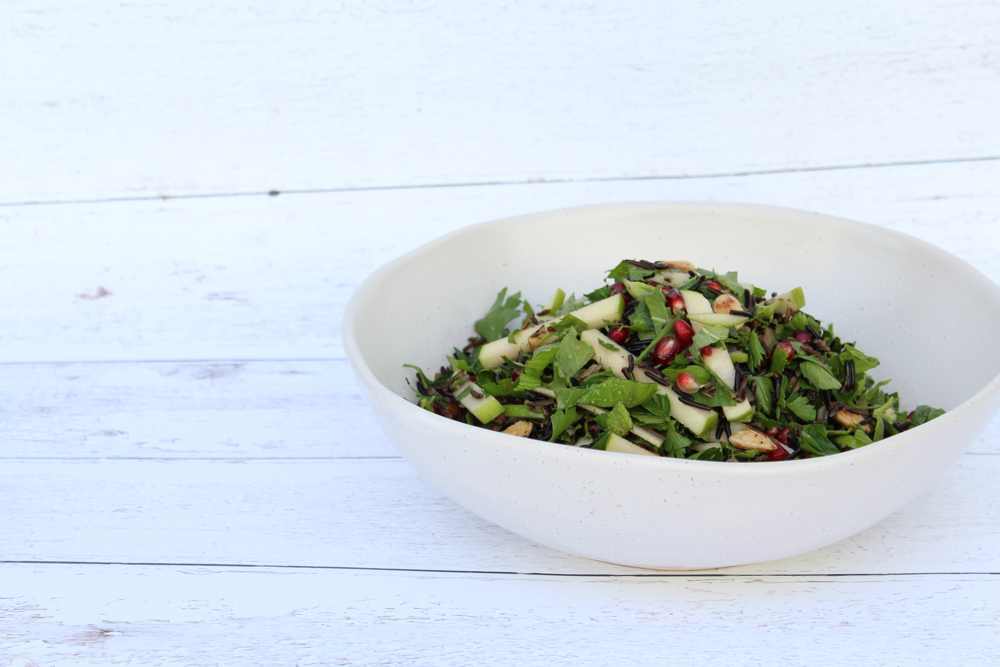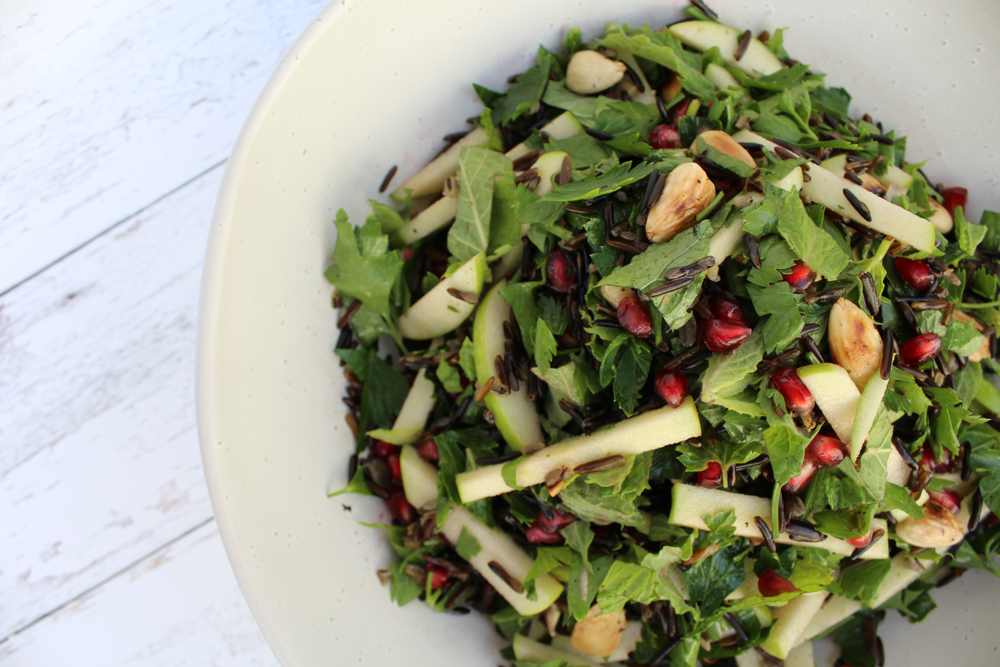 Black Rice & Pomegranate Salad
Ingredients
1

cup

rinsed black rice

2

cups

bone broth

or vege stock/water for vegan

1

green apple

chopped into matchsticks

1

pomegranate

seeds removed

1/2

cup

chopped parsley

1/2

cup

chopped mint

1/2

cup

blanched almonds

lightly toasted if you CBF

Juice 1 lime

2

tbs

sesame oil

or olive oil

2

tbs

apple cider vinegar

1

tsp

raw honey
Instructions
Cook your rice via absorption in bone broth then set aside to cool. Ideally this is best made the day before and popped in the fridge to cool overnight.

Add the sesame oil, apple cider vinegar, honey and lime to a small jar with a lid and shake well to combine or mix well in a small bowl and set aside.

Add rice, pomegranate, herbs, apple, almonds to a salad bowl and pour over the dressing. Toss well to combine.
14