Oh sweet baby cheeses these cookies are the bomb.com. Just the right amount of sweet, crunchy and the perfect little sesame biz in the background. I thought they were pretty perfect but then I got bored while I was waiting for them to cool and decided to make a raw chocolate drizzle to go on top and that just took them NEXT LEVEL. You don't have to add the chocolate on top but unless you hate fun and delicious things I'd strongly suggest you do. Just be a bit extra. If you want to see these cookies being made you can shoot on over to my IGTV and watch the video and you'll see how quick and easy these really are.
I used the Waimete honey from Woolworths because the quality is just ace! They are one of the very few supermarket brands that offer a raw, unpasturised, unfiltered honey and we also use their Manuka 50+ at home as a medicinal honey on wounds, cuts, skin issues or when we are feeling under the weather. Manuka has potent antibacterial properties and is fabulous for infection and supporting the immune system.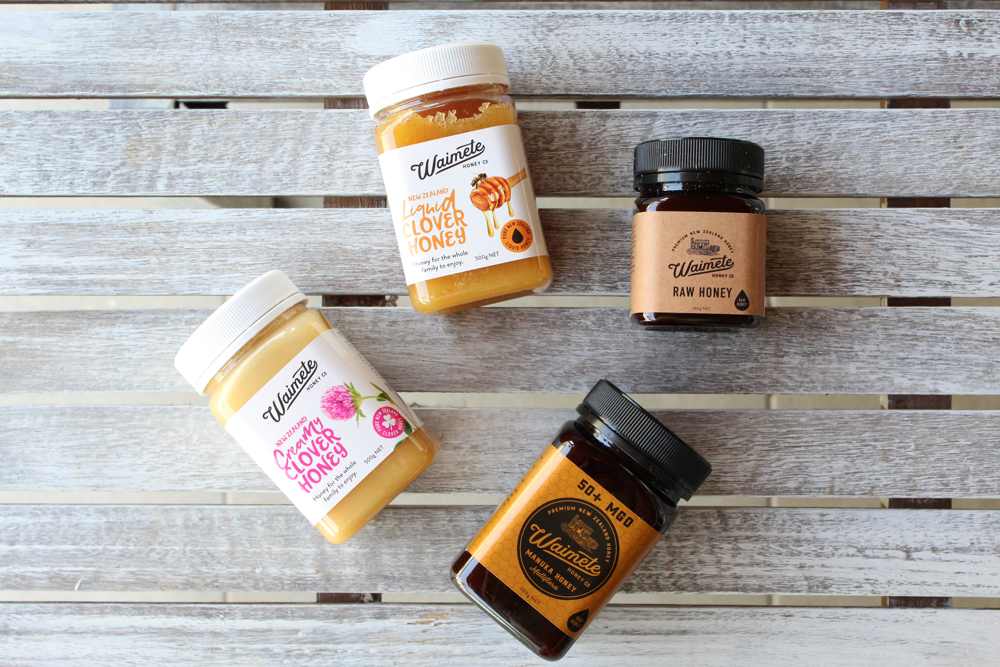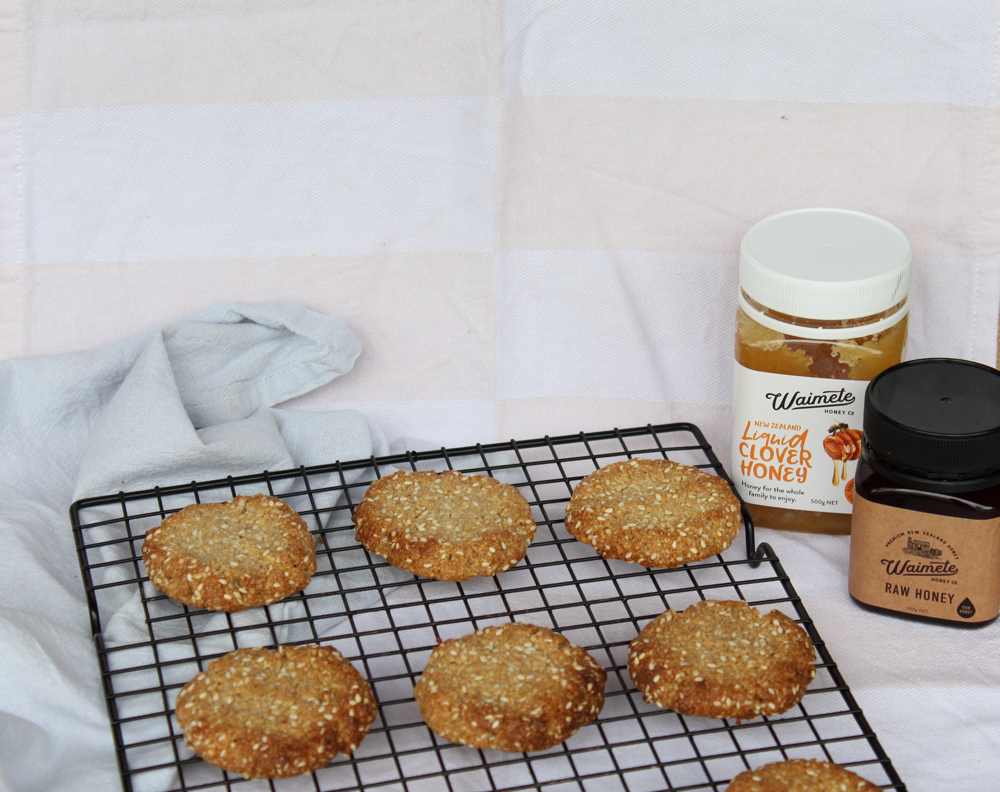 Honey Sesame Cookies
Ingredients
COOKIES
2

cups

Almond meal

1/2

tsp

vanilla powder (or 1 tsp extract)

3

tbs

quality honey

I used Waimete brand

1/3

cup

melted butter/ghee/coconut oil

1

pinch

salt

1/2

tsp

cinnamon

1/4

cup

sesame seeds

1/4

cup

desiccated coconut
CHOC DRIZZLE
1/2

cup

melted cacao butter

1/4

cup

coconut oil

1

pinch

salt

1/2

cup

raw cacao powder

1-2

tbs

raw honey

I used Waimete Raw
Instructions
Preheat the oven to 170C.

For the cookies, add all dry ingredients into a bowl and mix well to combine. Add all the wet ingredients to a small bowl and mix well. Add the wet ingredients to the dry and mix well to combine completely.

Line a baking tray with baking paper. Roll the dough into balls and flatten slightly on the baking tray to the size you would like your cookies, these won't spread.

Bake for 15-20 minutes until golden on the edges then remove from the oven. DO NOT move the cookies from the baking tray until they have cooled slightly or they will just fall apart. Don't say I didn't warn you.

While the cookies are cooling you can make the choc drizzle.

Add all ingredients to a blender, nutribullet or food processor and blend well to combine.

Once the cookies are cooled you can drizzle the raw chocolate on top or dip the tops of the cookies in the chocolate. Pop in the fridge to set, or don't and just dig in.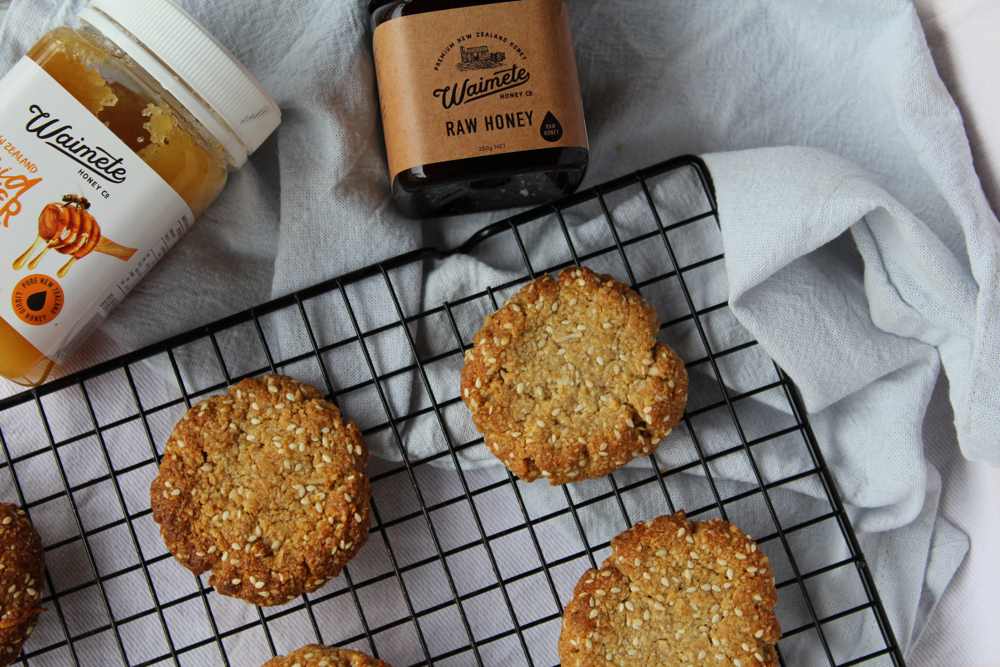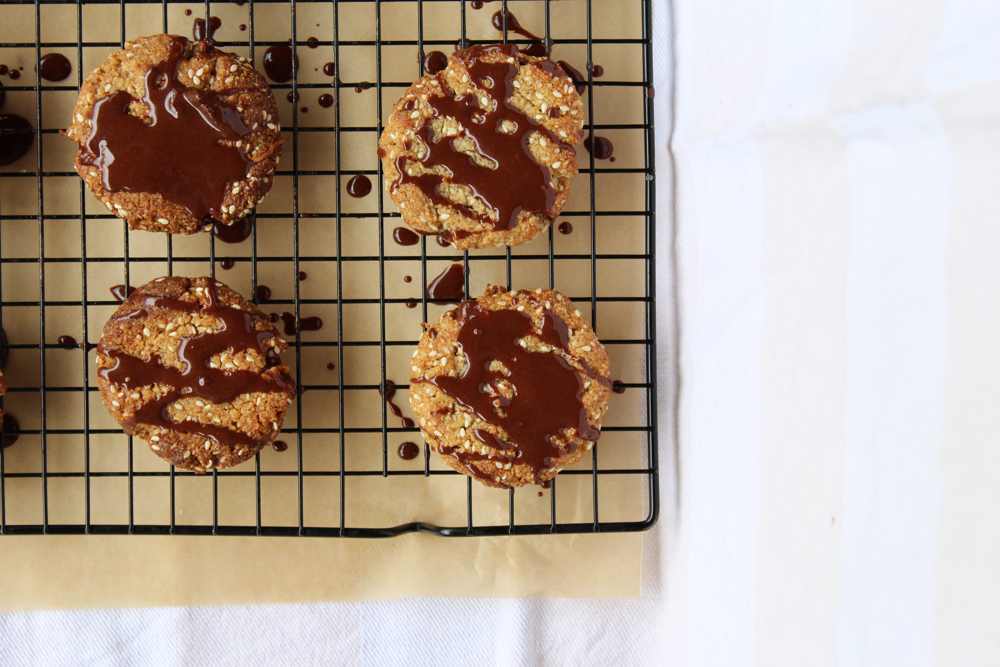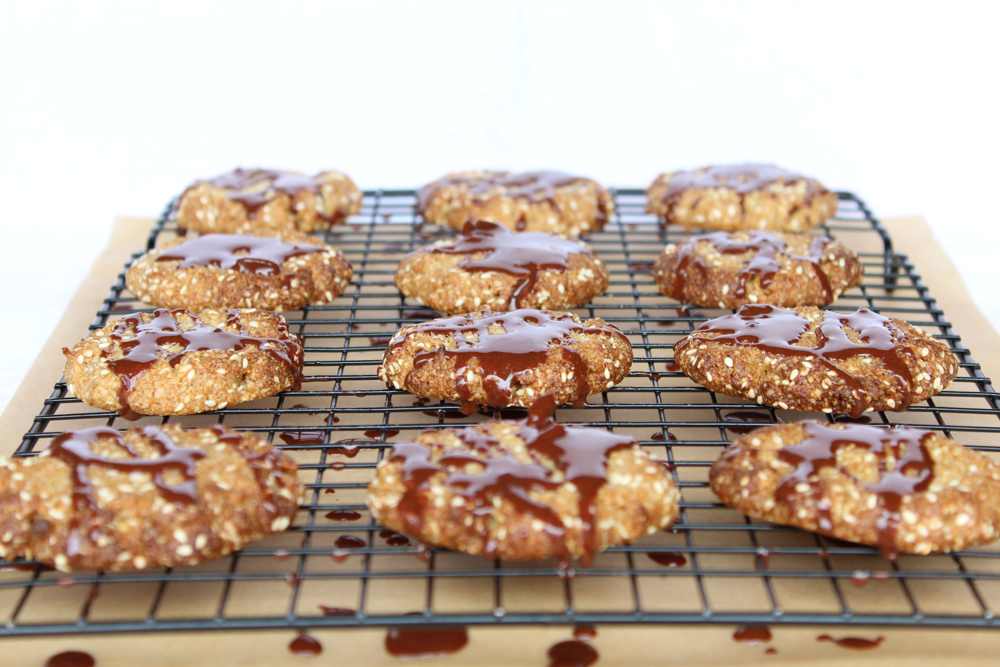 37