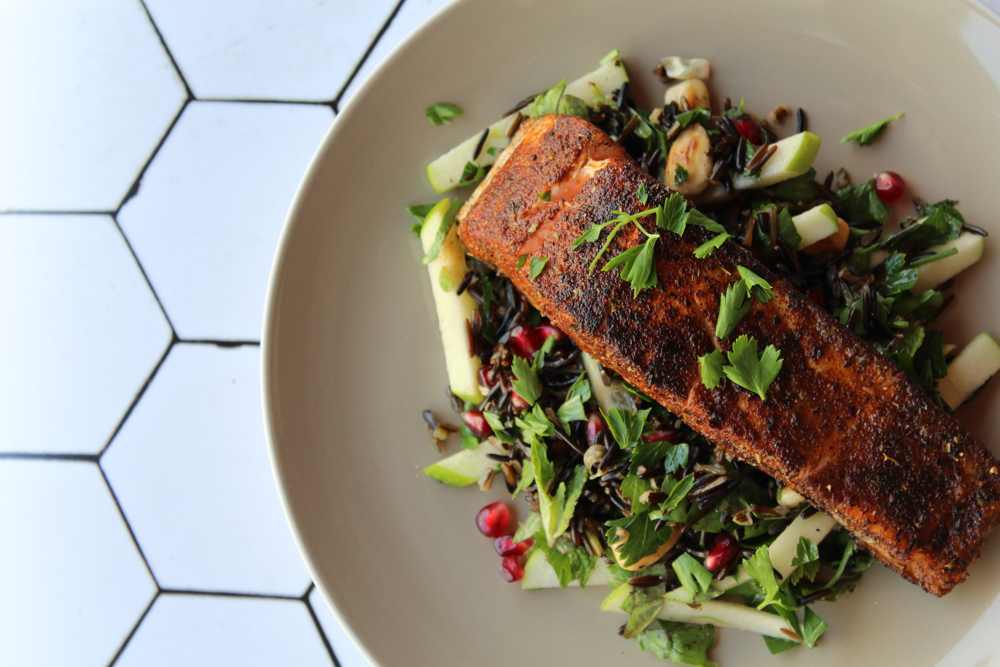 Blackened salmon. It's not burnt, it's just dark from the spice mix so don't get getting all 'it's carcinogenic' on me. Just calm down. It packs a massive flavour punch and the fact that you can just whack it in the oven to cook means that is a perfect CBF dinner. Hot tip for new players; make a double or triple batch of the spice mix and store it in an airtight jar in the cupboard and you'll have it on hand and ready to go for next time. Efficiency level, expert. If you don't fancy salmon you can absolutely use white fish or even chicken. You do you boo.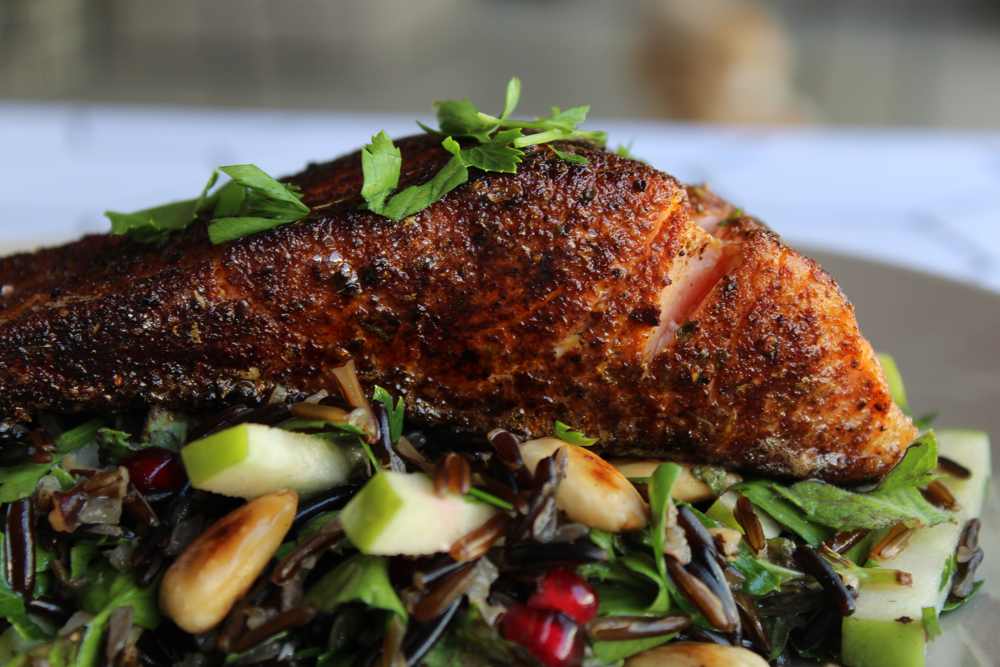 Blackened Salmon
Ingredients
1

tsp

garlic powder

2

tbs

smoked paprika

2

tbs

sumac

1/8-1/4

tsp

cayenne pepper

1

tbs

dried oregano

1/2

tsp

black pepper

1

tsp

salt

2

salmon fillets
Instructions
Preheat over to 180C.

Place all spices into a bowl and mix well to combine. Place 1/2 the mix into a jar for next time.

Press salmon into spice mix on all sides then place on a baking paper lined tray and drizzle with olive oil. Cook for 10-15 mins depending on how you like your salmon cooked. You can also do this in a frying pan or on the BBQ if you prefer.

Spice mix is enough for 4- 5 salmon fillets.

That's it. You're ready to eat.
40