Pickled anything. Give me all the pickles. I pickled celery this week after having it on a charcuterie board a few weeks back. I used to be of the opinion that celery only had one job, as a conduit to get peanut butter into my mouth but I was wrong, pickle it. You won't be sorry. G is also into anything pickled or fermented. Radishes are one of her faves. Pickling onions is a great way to get rid of some of their aggression if you find them a bit much usually raw and the perfect way to add them into a salad without burning your mouth off.
The process is the same for anything you want to pickle alternatively you can ferment your veggies using the process you would follow to make sauerkraut.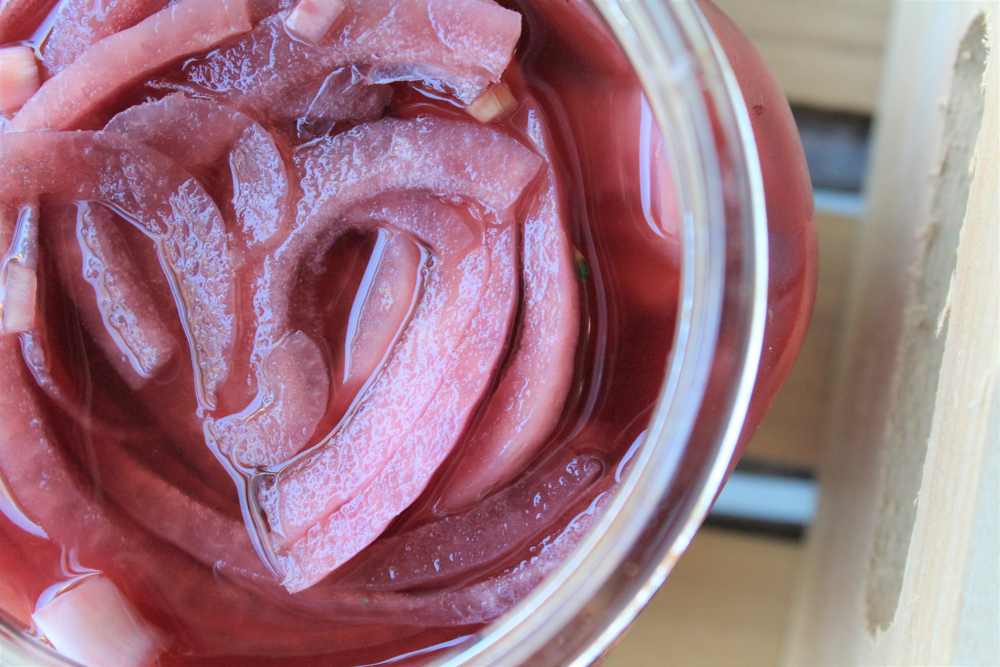 Pickled Onion
Ingredients
2

red onions, finely sliced

1/2

cup

raw apple cider vinegar

1/2

cup

white vinegar

1

cup

water

1

tbs

sea salt

1

tsp

coconut sugar
Instructions
Add the white vinegar, water, salt and sugar to a small saucepan and heat over a medium heat until all the sugar and salt has dissolved. Remove from heat and set aside to room temperature.

In a large jar, pack in your sliced onions nice and tight leaving a little room at the top.

Once your liquid has cooled enough that you can stick your finger in without burning it (trial and error friends 😉 you can add the apple cider vinegar and stir it through. I wait until its cooled slightly to add it so as not to kill the good bacteria in it.

Pour the vinegar mix over the onions to cover completely then seal the lid. Place in the fridge. Your pickles will be ready in 12-24 hours but are now essentially preserved so will last up to a few months in the fridge.
24