Is it wrong to eat a whole slab of PB slice in one go? Asking for a friend. Obviously.
I'm not going to lie to you, if you are trying to lay off the treats right now this recipe is NOT for you. This gear is good. I mean mind-blowingly good. You won't just eat one piece. I'd be impressed if you could eat less than 5 squares in a sitting. If I can give you a hot tip, which I can because it's my blog, hide the finished product from yourself in the freezer. Behind the liver. Oh, you don't have liver in your freezer? You should. That stuff has superpowers. Anyway, hide it, or you'll see it when you open the fridge. Every time. And you'll eat some. Every time. Then it will be gone in 12hrs. So I hear. My 'friend' told me.
Base
1/2 cup almonds (or nut/seed of your choice)
1/2 tsp cinnamon
15 fresh dates, seeds removed
Blend in a food processor until it comes together like a dough. Remove and press into a baking-paper lined tray. Set aside.
Filling
1/2 cup natural coconut milk yoghurt (or full fat coconut cream)
1/2 cup 100% peanut butter (or other type of nut/seed butter)
1/4 cup collagen hydrolysate (optional but amazing for skin, hair, nails & gut health)
Pinch salt
Mix all ingredients together well then pour over the base. Pop it in the freezer while you make the topping.
Topping
1/2 cup coconut oil, melted (you could use ghee, cacao butter or butter instead)
2 tbs raw cacao
1/4 cup rice malt syrup/honey/coconut nectar
Mix all ingredients until smooth, pour over the slice and pop back in the freezer for 2 hrs to set. Slice. Devour. Try to stop at one piece. That's a dare.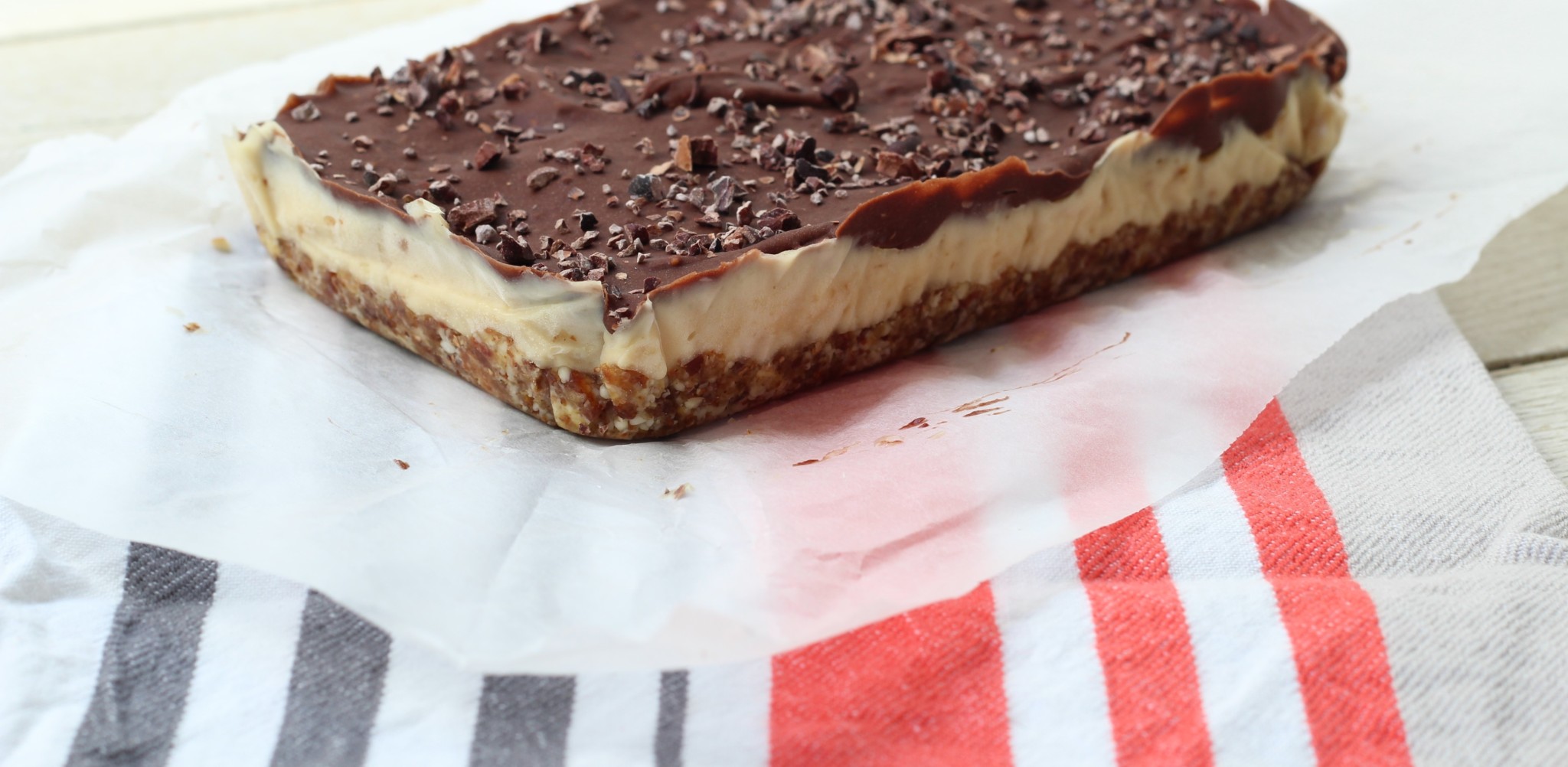 23