If you haven't roasted cauliflower before you are missing out. Seriously. Your life is lacking. It's bloody tremendous just roasted with a bit of butter & turmeric but this jazz right here is next level. The green dressing packs a punch of both flavour and nutrition and both spinach and tahini are going to give you a cracking dose of calcium. I'd totally reccomend making this salad as a double batch so you have leftovers for the next day… or eat all of it at once. Whatever spins your tyres.
Dressing
1 packed cup baby spinach
1/3 cup lemon juice
1/4 cup Apple cider vinegar
1/4 cup tahini
Good pinch salt & pepper
1/4 cup olive or avocado oil
1 tbs raw honey/maple syrup
1 head cauliflower, roughly chopped
1 tbs sumac
1/2 cup flaked almonds, lightly toasted
1/2 cup parsley, chopped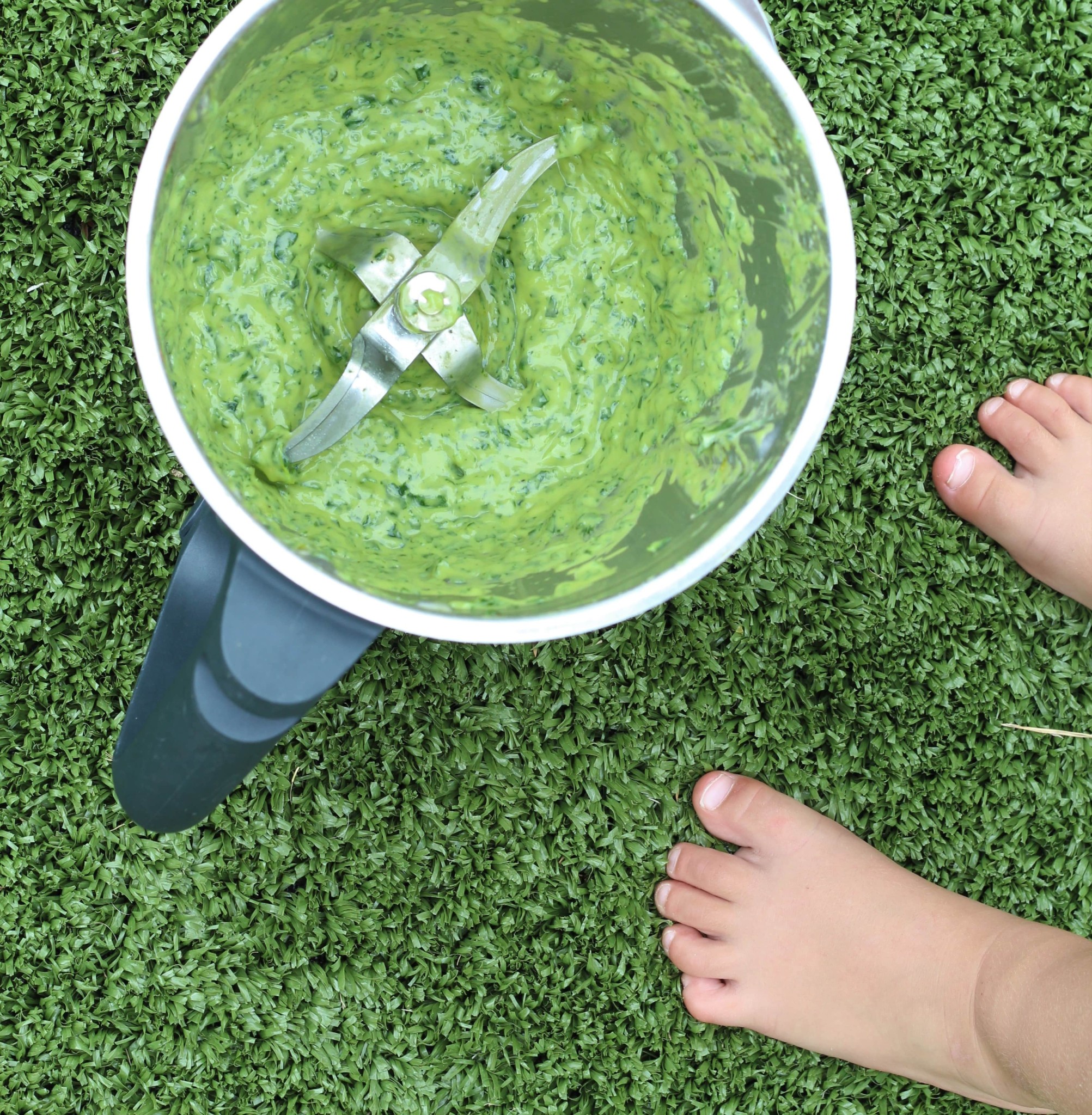 Preheat your oven to 180C. Line a baking tray with baking paper and pop the cauliflower pieces on it. Sprinkle the cauliflower with the sumac and a good drizzle of olive oil then use your hands or whatever you like to mix it around to coat. Bake for 40mins or until golden on the edges. Remove from the oven and set aside to cool slightly.
Pop all the dressing ingredients into your food processor or high speed blender and blend until smooth. Pop the cauliflower onto a serving platter, drizzle with the dressing then sprinkle with parsley & almonds.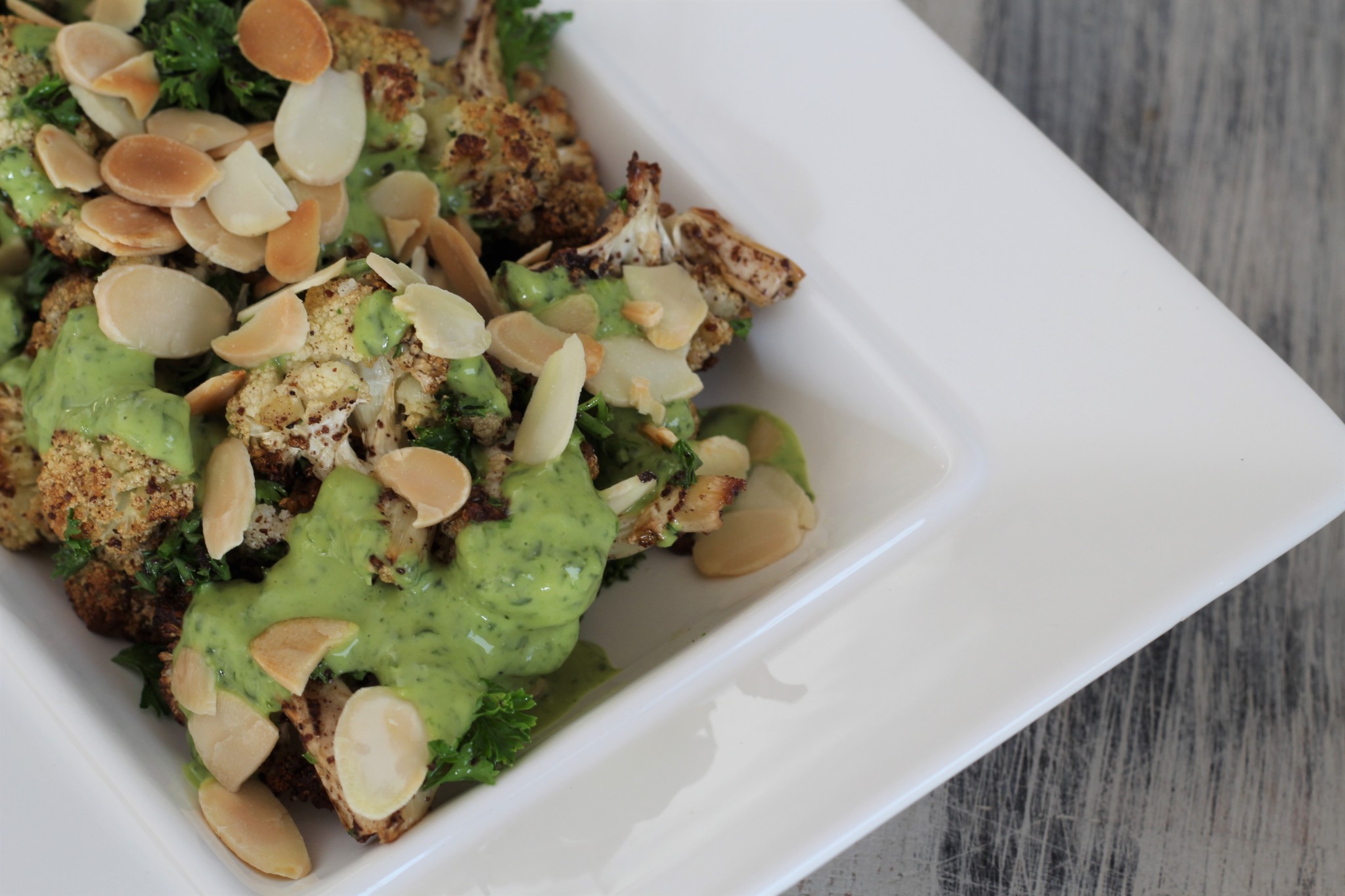 5