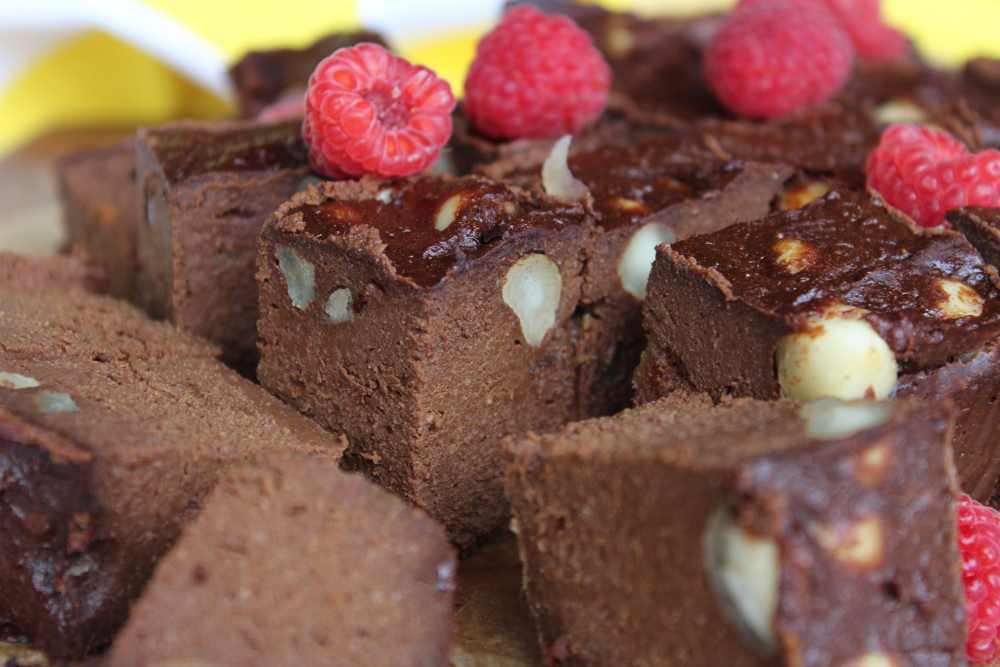 My youngest sister told me I shouldn't call these 'brownie's' because they have more of a 'fudge' texture. They are baked though and as far as I'm aware, you can't bake fudge so…. The compromise is fudgy-brownies. You can call them whatever you please because whichever way you look at it they are delicious so who really gives a hoot what they are called?
These bad boys are packed with nutrient dense healthy fats and I have used a few medjool dates to sweeten mine but you can sub in your keto- sweetener of choice if you fancy, I am yet to find one that I enjoy the taste of though I am going to experiment with some monk fruit sweetener soon and see how that rolls so I will keep you posted. I have used nuts in this but have provided you with a nut-free option.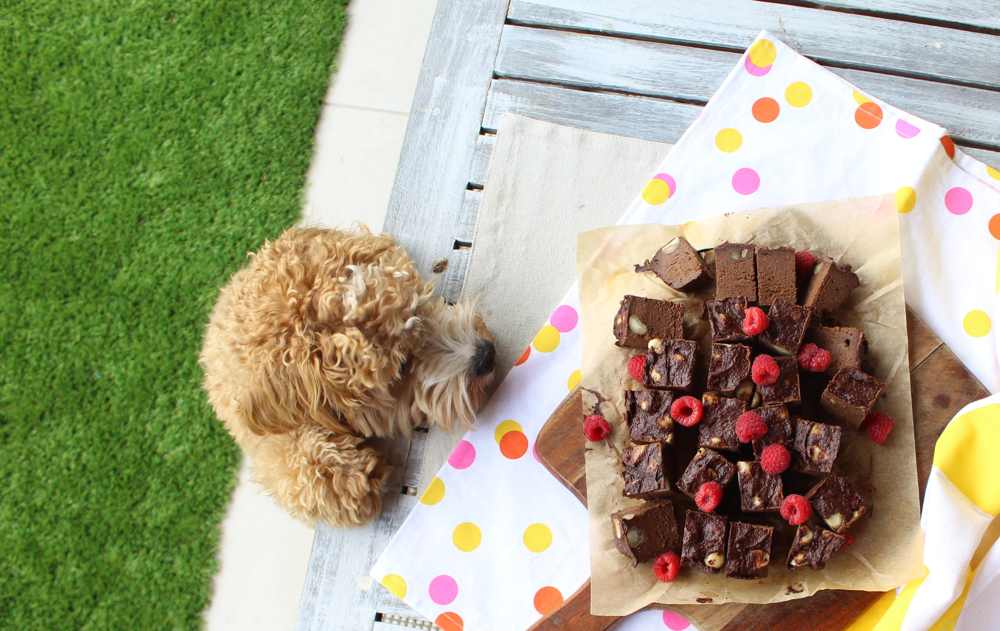 Fudgy Chocodamia Brownies
Ingredients
1

cup

mashed avocado

1/2

cup

raw cacao

3

eggs

1/4

cup

nut butter (or tahini/sunflower seed butter)

1/4

cup

coconut oil/ghee/butter

8

medjool dates, pitted

1/2

cup

almond meal (you can use ground sunflower seeds for a nut free version)

1

tsp

cinnnamon

1/4

cup

macadamia nuts (or nuts of your choice)

100

g

85-90% dark chocolate, melted
Instructions
Preheat your oven to 170C and line a square cake tin with baking paper.

In a food processor blend the avocado, coconut oil, dates, nut butter and eggs together until smooth. Add cinnamon, almond meal, melted chocolate and cacao and blend until smooth. Stir through the macadamia nuts.

Pour into the prepared baking tray and smooth over to form an even layer. Pop into the oven for 30-40 mins until golden on the edges. Allow to cool for 30 minutes before slicing.
24