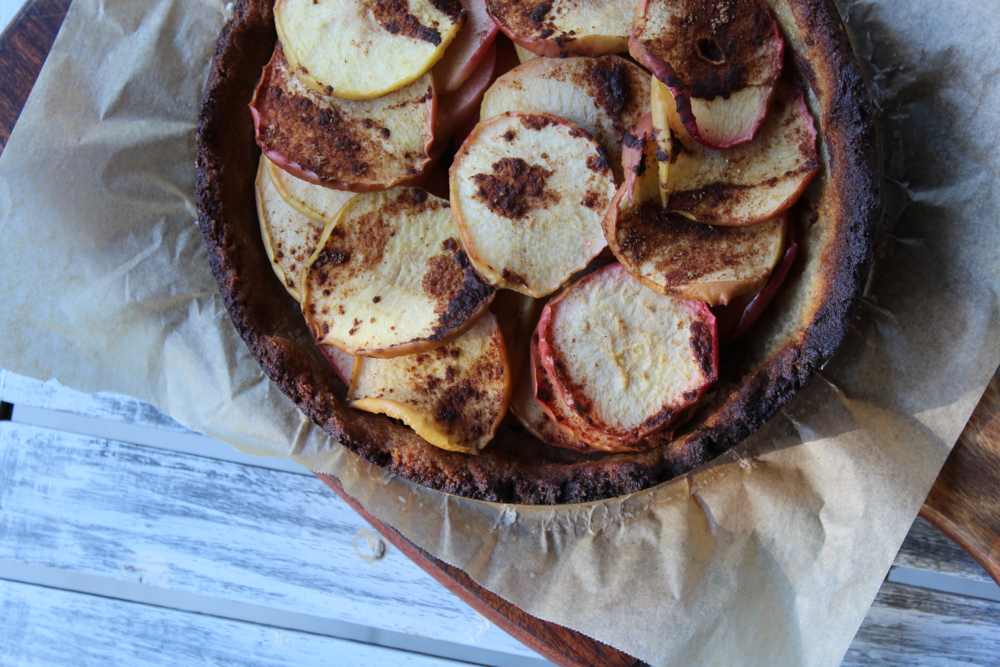 Last week I was lucky enough to be invited to attend the launch of the Jazz Apple season event hosted by Montague at Three Blue Ducks Brisbane. I had never had a Jazz apple until then but I am now absolutely a convert and G loved them too (and we all know G would say they were $hit if she thought so). Super crunchy, super juicy, super delicious and holy, the way the chef at the event showcased these apples was next level! Raw kingfish, compressed apple salsa and burnt citrus dressing, chicken liver parfait served on crispy chicken skin with shaved apple, pork belly with parsnip puree, beet and apple slaw and fennel granola, roasted figs, vanilla, anglaise and apple jelly. See, next level I tell you.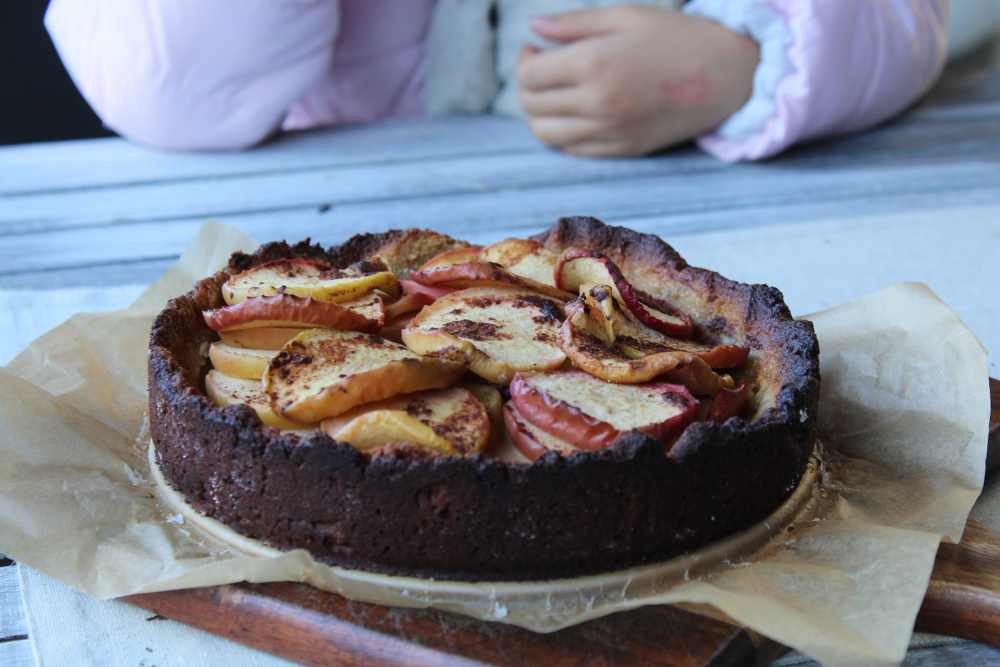 I left there with a small loot of apples and decided to try my hand at a paleo apple pie and I have to say, it was a huge hit at our place. The only thing missing was a good does of Cocoluscious ice cream but next time I'll be prepared for sure! This isn't like a regular apple pie, the apples still have a wonderful crunch and firm texture and aren't overpowered by lots of ingredients or pastry.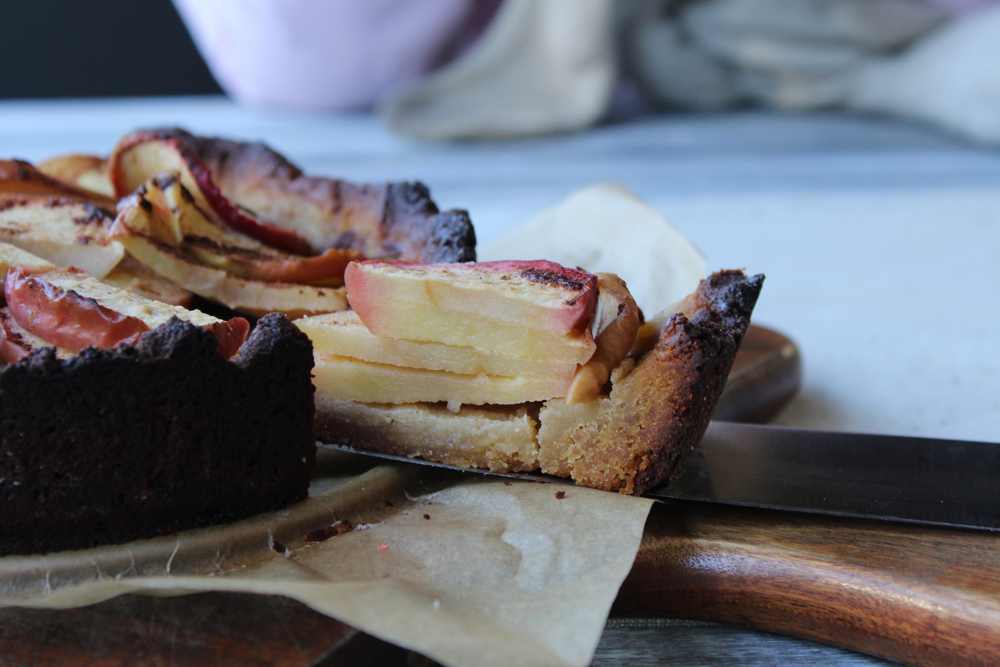 Paleo Jazz Apple Pie
Ingredients
Base

2 1/2

cups

almond meal

1/2

tsp

salt

1/4

cup

melted coconut oil/butter/ghee

1

lge egg

1/8

cup

raw honey or maple syrup

Filling

4

lge apples

2

tbs

maple syrup/honey

1

tsp

cinnamon

4

tbs

melted butter/ghee/coconut oil
Instructions
Preheat oven to 170C.

Whisk together base egg, melted oil and honey.

In a bowl measure out your almond meal and salt. Add egg mix and stir well to form a dough. Press into your baking dish or springform pan evenly. Bake for 15-20 mins until golden on the edges then remove and set aside.

Slice apples thinly. Layer apples into the pie base overlapping in a circular pattern (or whatever the heck you like). Mix together the filling butter, maple and cinnaimon. Drizzle all over with maple syrup, cinnamon and the melted butter mix. Bake for another 30-40 mins until golden brown.

Allow to stand for 15 minutes before slicing and serving.
12