I noticed that I have been posting a lot of sweet treats lately & contrary to how it may appear, I don't just live on cake & bliss balls. Don't get me wrong, I'd like to, but I don't.  Truly. Sweets are DEFINITELY my fave thing to make but veggies, meat, fruit & eggs is actually what my life generally looks like, it's just more often than not, not blog-worthy. Actually maybe I will do a day-on-my-plate post anyway, just so you can see the less-than-exciting mess that usually ends up on my plate….. Or that I end up eating off the floor after Baby G has thrown it there. Anyway, back to the chicken. This is the goods. The olives & artichoke make it a little bit fancy so you can totally serve this biz to someone special & they'll never know it actually only took you about 15 mins to prepare. You're welcome.
Good dose of salt & pepper
1kg chicken thighs
1 X 400g tin diced tomatoes
2 tbs tomato paste
1/2 cup dry red/white or rose wine
2 handfuls shredded kale or spinach
2 tbs seeded mustard
250g pitted Kalamata olives
200g artichoke hearts
Preheat oven to 150C. Add tomatoes, tomato paste, salt, pepper, mustard, half the olives and wine to YOUR CROCKPOT and mix together well. Add the kale and mix to cover.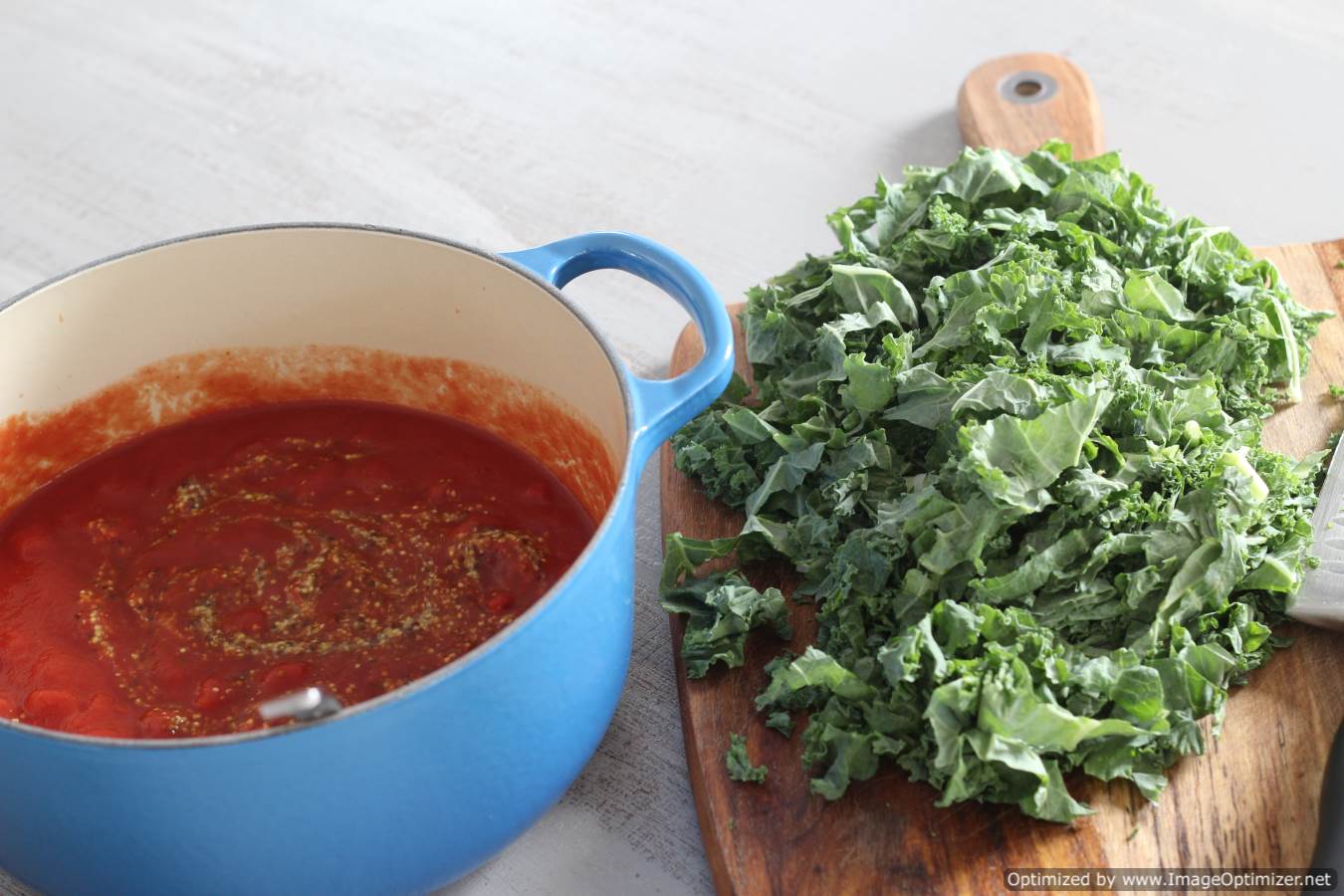 Add in the chicken thighs and give it a good stir. Pop the lid on and cook for an hour. After an hour add the remaining olives and artichoke hearts and cook for another hour uncovered then dig in. You could also do this in a slow cooker if you fancied, I am just obsessed with my new LE CREUSET CASSEROLE DISH.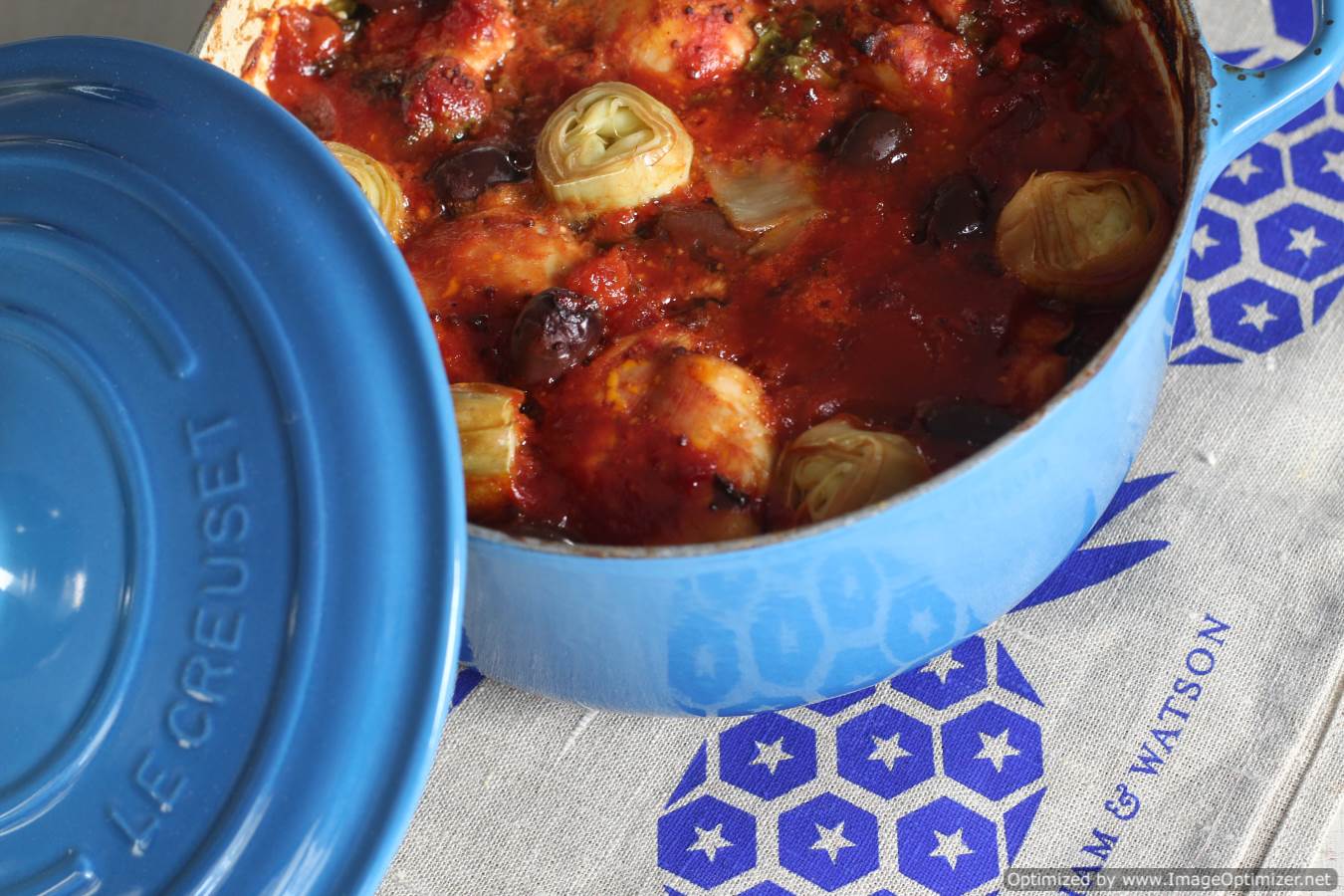 8