This recipe came about because I was making KIMCHI & I bought the world's largest cabbage, not even exaggerating, and ended up with approximately 3.5kg of cabbage leftover. Steamed cabbage as a menu item does NOT spin my tyres in any way so I thought 'let's roast this gear and see what happens'. This happened and it's a win I think. Cabbage is actually a cracking veggie if you can make it taste good. You can use purple/red cabbage too and give yourself an even bigger beta-carotene hit. Cabbage is low carb, high fibre and a good source of vitamin K, A & C.
1/2 small green cabbage, shredded
1 lge red onion, roughly sliced
1/2 bunch kale, shredded
3 small green apples, roughly sliced
Good pinch salt
Good lug of olive oil
OPTIONAL- If you tolerate dairy, some chunks of goats cheese would be a stellar topping to add for the last 15 mins in the oven.
Preheat oven to 180C. Line a baking tray with some baking paper and add all the ingredients. Mix well with your hands so that everything has a good coating of olive oil. Bake for approx 1 hr. This can be served warm or cold.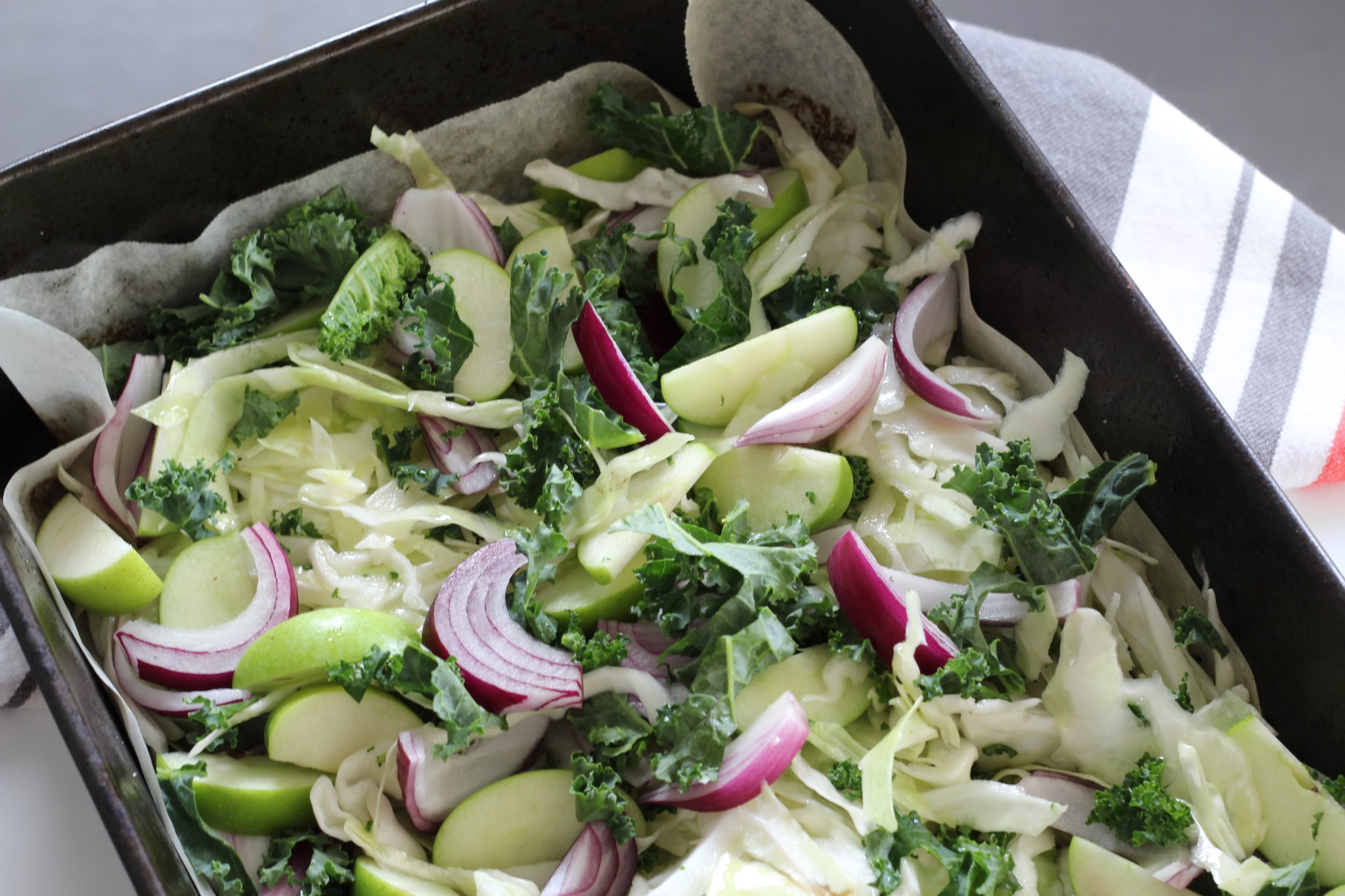 24