Autumn is definitely here and even though the days are still warm, the nights are getting cool, the veggies and fruits that are in season and available are changing and I'm getting a PUPPY!! Yeah, I know that's in no way related to Autumn or anything else really but how bloody exciting is it! I have really missed having a dog the past couple of years but a wild toddler has been enough to manage until now. We get him this Friday and he's a far cry from the 2 great danes I used to have. He's a Cavoodle. G wanted to called him Beetroot or Devon but she got to name the chickens and they ended up with Fiona, Denise (what the actual hell G?) and HeyHey so that's been vetoed and we are going with Jax.  Luckily for the chickens they will be bigger than the dog at this point so I'm pretty sure he'll work out his place in the pecking order pretty quickly. Anyway, this is just a heads up to prepare yourself for puppy spam. #sorrynotsorry
Have you guys discovered spaghetti squash yet? It's the absolute goods. It's a Winter squash variety and offers a low carb alternative to pasta but aside from not having all processed carbs of pasta it's a VEGETABLE so in my book it's always going to be the winner when compared to junky, gluten filled pasta and offers very little nutritional value. This meatloaf is delicious both hot and cold and is perfect for breakfast, lunch or dinner.
Spaghetti squash is a good source of folate & potassium but actually, you'll get small amounts of almost every essential vitamin from it! It does a cracking job at mopping up pasta sauce, bulking up burger patties and adding some extra vege to this meatloaf. The other veggies I have added below are just what I had in the fridge but you can add it whatever you fancy. The bone broth concentrate I have used is the Meadow & Marrow brand and is the perfect way to sneak broth into things if you aren't keen on drinking mugs of broth. I also saute veggies in it, add it to pasta sauce, add it to mayo, pop it in meatballs and so many other things.
Here's what your squash will look like once it's cooked and you are shredding it crossways.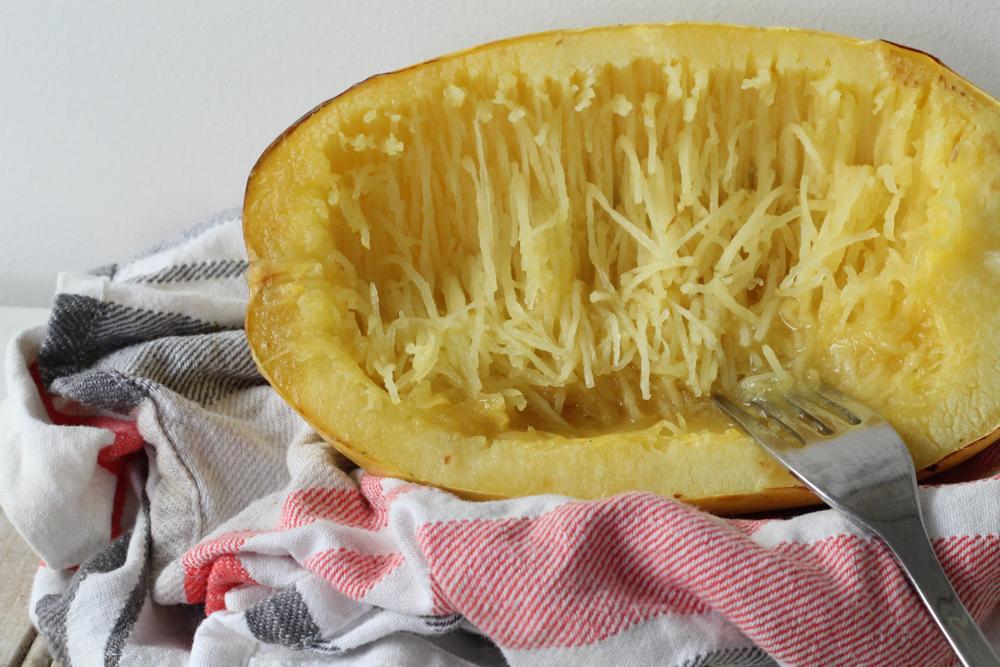 Spaghetti Squash Meatloaf
Ingredients
500

g

mince

1/2

red onion

1

cup

grated sweet potato

1/2

cup

tomato Passata

(homemade bbq sauce is also awesome)

1/2

cup

grated zucchini

1

cup

finely diced mushrooms

2

cloves

crushed garlic

1

heaped tsp

bone broth concentrate

OPTIONAL

1/2

spaghetti squash

1/2

tsp

salt

1

cup

almond meal

1/4

cup

chia seeds

Topping

2

cups

cashew cheese

or regular grated cheese

2

cups

tomato passata
Instructions
Preheat oven to 180C. Take your spaghetti squash and cut it lengthways in half. Pop it on a baking paper lined tray, seed side down, and bake for 30-45 mins until the you can push the outer skin and it gives a little under pressure like a ripe avocado. Remove from oven, turn over, scrape out seeds and set aside to cool.

Add all the other meatloaf ingredients to a bowl and mix well. Now grab a fork and shred the cooked spaghetti squash crossways (see the pic) until you end up with lots of spaghetti pieces. Scoop it all out of just 1/2 (you can save the other half for something else!) and add it to the meatloaf mix. Get your hands and mix it all well to combine before transferring it into a baking dish.




The Topping is optional but delicious, so not really optional if you like delicious things. Mix the topping ingredients in a bowl together and spread evenly over the top of the meatloaf. Pop it in the oven and bake for 1hr 15. Remove from oven, slice & serve!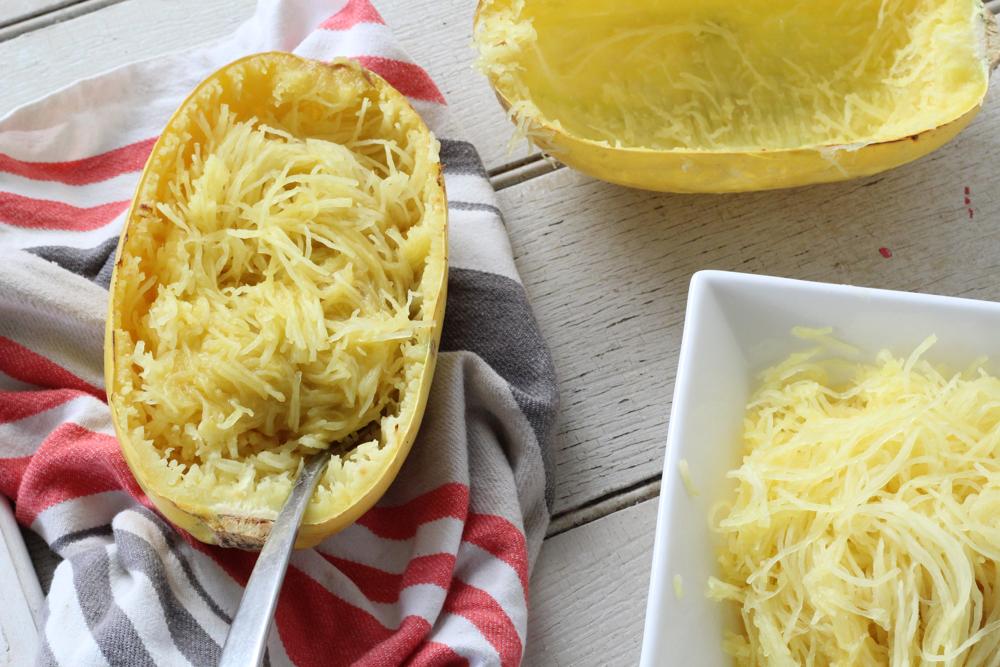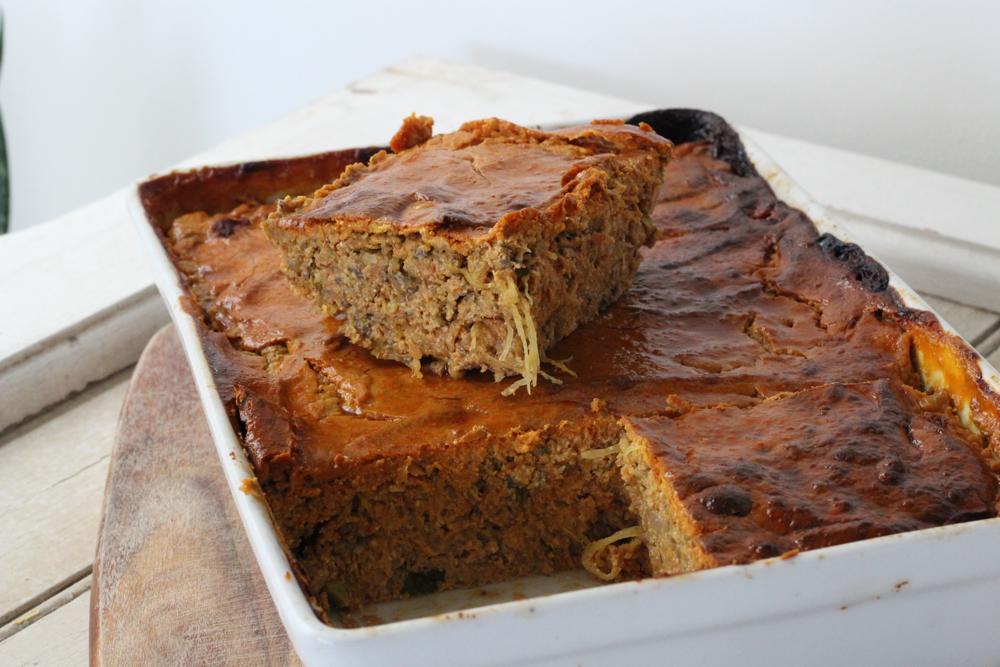 23