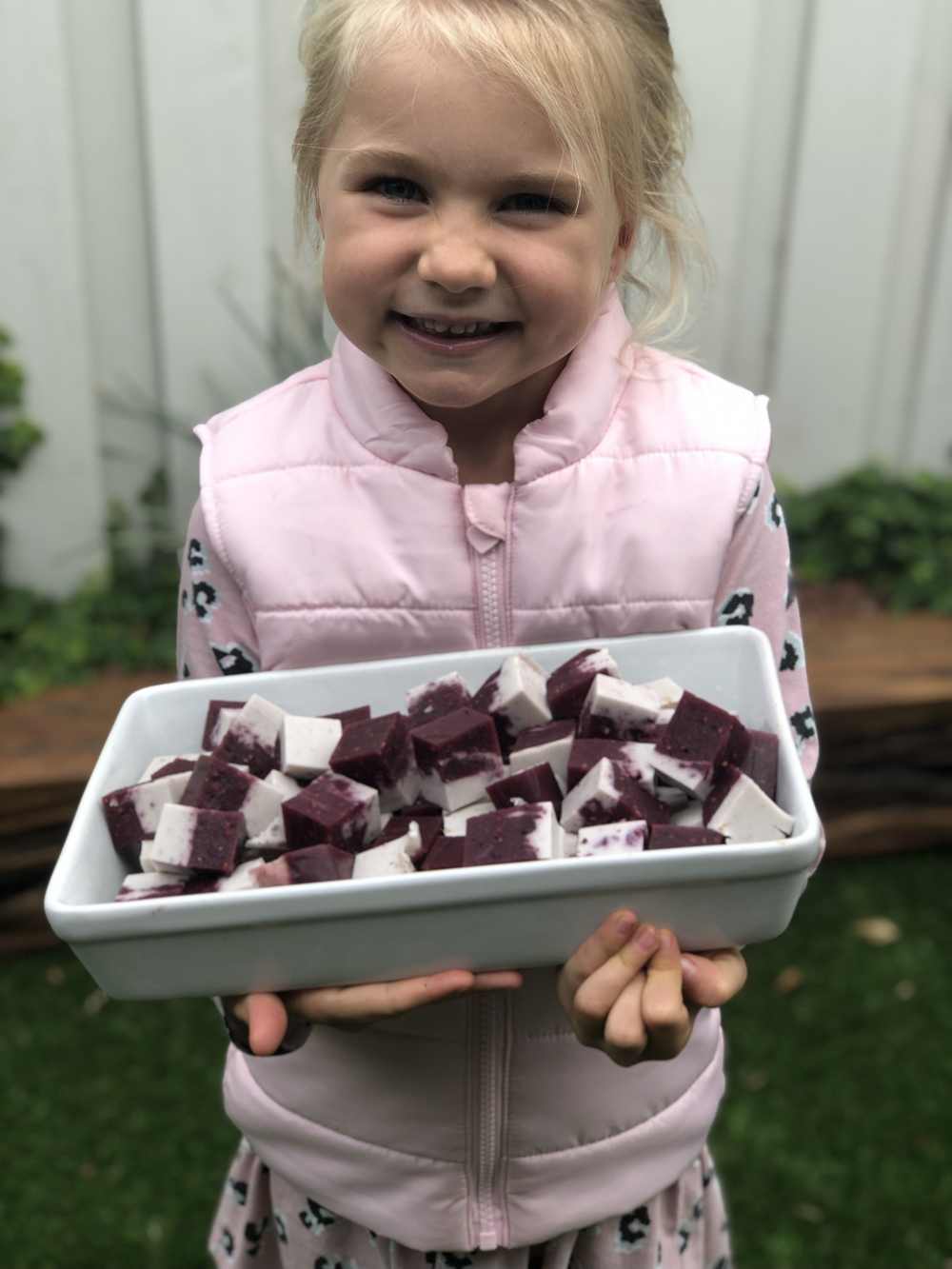 I made these gummies the other day and let people know on my socials that I had adapted THIS RECIPE to make them. After a number of messages I realised that most people are not kitchen pirates like me and like an actual recipe to follow not just a 'choose your own adventure' type situation like the one I had provided. My bad. Here you go. An actual recipe.
I would love to provide you guys actual recipes to all my creations but to be perfectly honest, unless I am specifically setting out to create a blog recipe, I don't measure things, I add $hit willy-nilly, I grab random ingredients I find in my pantry or fridge that need to be used and, if I take a snap for 'the gram', it's with my phone and not good enough quality for the blog.
Creating content here for you is a labour of love, it takes up bucketloads of time trialing, I need to make sure I use accurate measurements, make sure it looks good enough to photograph, then type up the recipe, all in my 'spare' time because I have an actual job that pays me in real dollars not just instagram likes…. and I have a kid who needs me too. I don't mean to sound snarky because I love you guys and I love creating content for you but it's not something that just takes 5 minutes so please, please, please try and keep that in mind.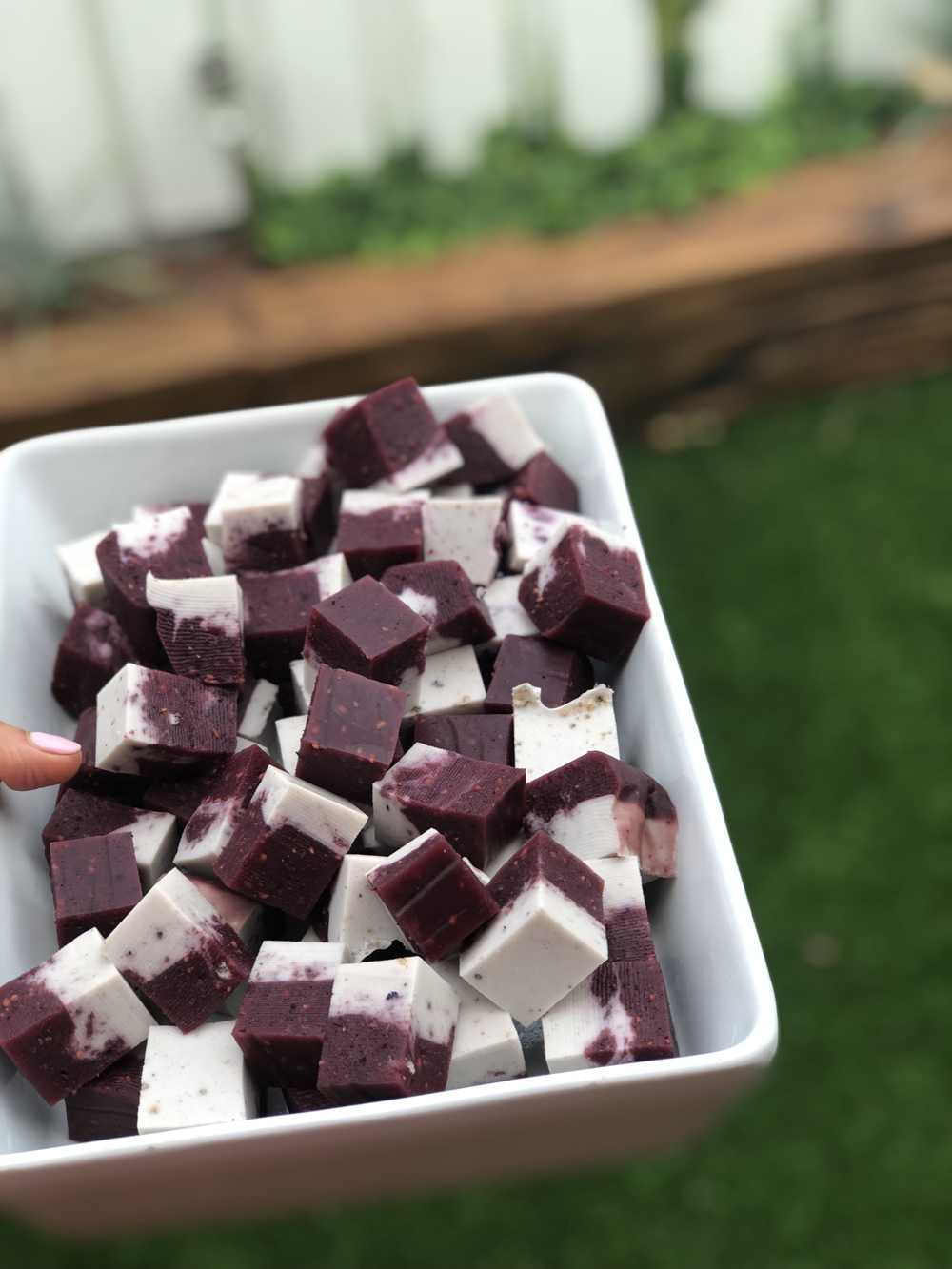 Berries & Cream Gummies
Ingredients
2

cups

mixed berries (or any fruit)

I used frozen berries

2

cups

water

1

cup

coconut cream

10

tbs

good quality gelatin

1

tsp

vanilla extract or powder

2

tsp

honey

OPTIONAL
Instructions
As this gummie recipe has 2 layers we are going to do 2 separate processes.

Take 2 bowls. In one add 1 cup of water, in the other add the cup of coconut cream. To each bowl sprinkle over 5 tbs of gelatin and mix well to combine and set aside to 'bloom'. This process allows the gelatin to swell and dissolve properly in the next steps.

Take the berries and blend in a food processor until smooth then transfer to a small pot. Heat over a low heat until warm then add in the bloomed gelatin in the WATER (not the coconut cream). Stir well until completely dissolved then remove from the heat.

Grab a baking dish and line it with baking paper. Pour in the berry layer and pop that in the freezer to begin to set while you make the next layer. You can use chocolate molds too if you'd like to make different shapes.

In the same saucepan (because ain't nobody got time for extra washing) add the remaining 1 cup water and heat until warm, add bloomed gelatin in coconut cream, vanilla and honey and heat over a low heat until completely dissolved and remove from the heat. Allow to stand until room temperature.

Grab the berry layer out of the freezer. Pour over the room temperature vanilla layer then pop it in the fridge to set for 1-2 hours. Once it's set you can slice it. Store in the fridge for up to 1 week or in the freezer for up to 3 months.
35