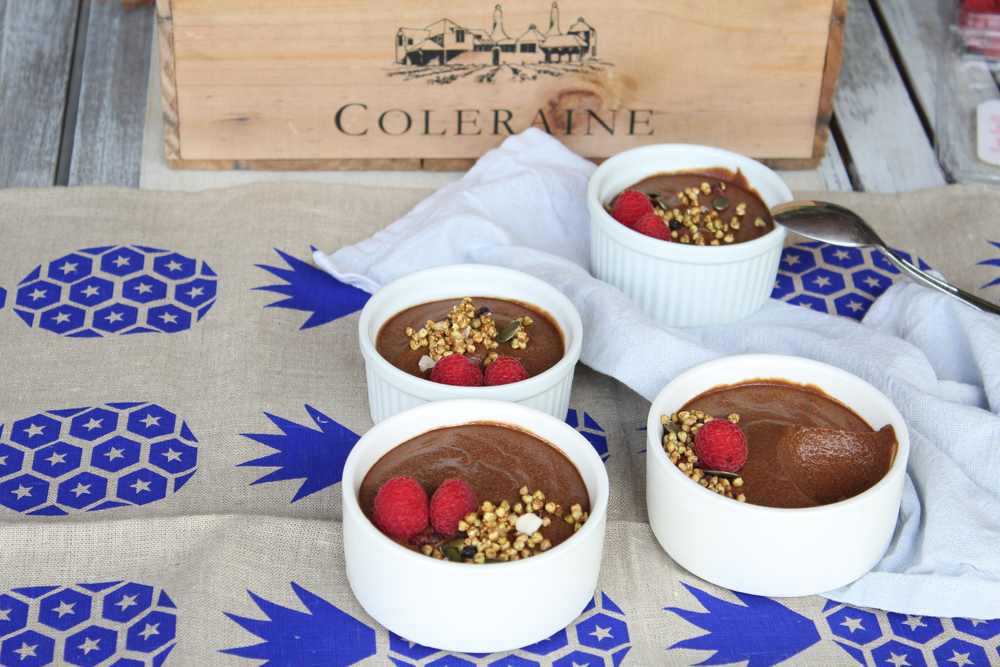 Yes it has avocado in it. No you can't taste it. I have had and made my fair share of this chocolate avocado mousse bizzo and to be honest, most of the time it has not been good. I do NOT want to taste avocado in my mousse. If avocado is going to masquerade as mousse it had best do a darn fine job and be completely undetectable in my opinion. I love avocado but it has no place alongside chocolate if I can taste it. I feel like I have nailed it with this recipe, it's thick, creamy, rich and chocolatey without a sniff of avocado flavour. I have whacked it in tarts and also transformed it into ice cream. Every time it's a win and no-one suspects a thing. You can adjust the sweetness to your liking, I have stayed on the less-sweet side of things because I'm one of those weirdo's that digs 90% dark chocolate. If you want to make it 'keto-friendly' you can swap out the maple syrup for your choice of keto sweetener but to be honest, I'm yet to find one that I like the taste of so I'm sticking with the maple.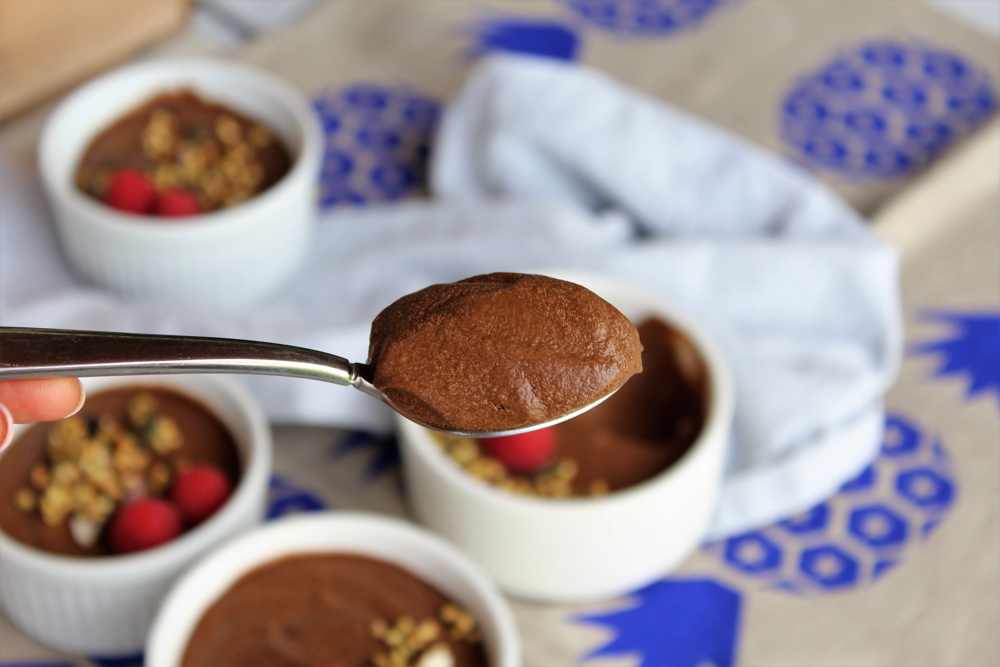 Chocolate Mousse
Ingredients
1

cup

mashed avocado

1

cup

full fat coconut cream

1/2

cup

+ 1 tbs raw cacao

Good pinch salt

2-3

tbs

pure maple syrup or raw honey

Add more sweetener if desired, use stevia or sweetener of your choice for keto. Start with 2 and add the 3rd at end if required.
Optional
100

g

85%-90% dark chocolate

melted

1-2

tbs

medicinal mushrooms

I used Four Sigmatic

4

tbs

collagen

I used Great Lakes
Instructions
Add add ingredients except dark chocolate (if you are using it) to a blender or food processor and blend until smooth. Taste it and adjust the sweetness to your liking.

Add the melted dark chocolate (if using) and blend again until completely combined. Pour into 4 ramekins and pop in the fridge for 2-4 hours to set. Serve with fresh berries and whipped coconut cream.
34