So, I have just started taking my own photos, can you tell? You probably can because they are ordinary at best BUT the only way from here is up! I got a DSLR for my birthday a few weeks ago and despite having no clue what the hell I am doing, I am giving it a crack. Here's a few tips for those who are also photographically challenged….
1. Google can show you pretty much anything, a word of caution, the search 'best bliss ball pictures' is not going to give you what you expect…. Or perhaps it will. Refine your language or prepare to have some images you didn't want burned into your brain.
2. If all else fails, the 'auto' setting works & filters fix most things. Instagram, making bad stuff look way better since 2010.
3. The thing that has helped me the most has been THIS BOOK called Scrumptious & Styled by the awesome Caroline Potter of Colorful Eats Nutrition. Not only is the ebook stunning to look at, it takes you step by step through all the important stuff and is explained in a way even a muppet like me can understand. It is a food photography book but is completely relevant to all manner of photos. If you need help this book gets two very enthusiastic thumbs up from me.
On to the recipe for the balls.
500g raw cashews
1/2 tsp vanilla powder
35g butter/ghee/coconut oil
50g coconut
2 tbs honey/rice malt syrup/maple syrup
1/2 cup raw cacao nibs (Or Choc chips)
4 drops doTERRA peppermint oil
Blend the cashews until they turn into a flour-like consistency, add the butter, honey, peppermint oil & blend until a smooth dough. Add the coconut & cacao nibs & pulse to combine. Roll into balls & store in the fridge or freezer. That easy. Not even kidding. Go forth & dough ball.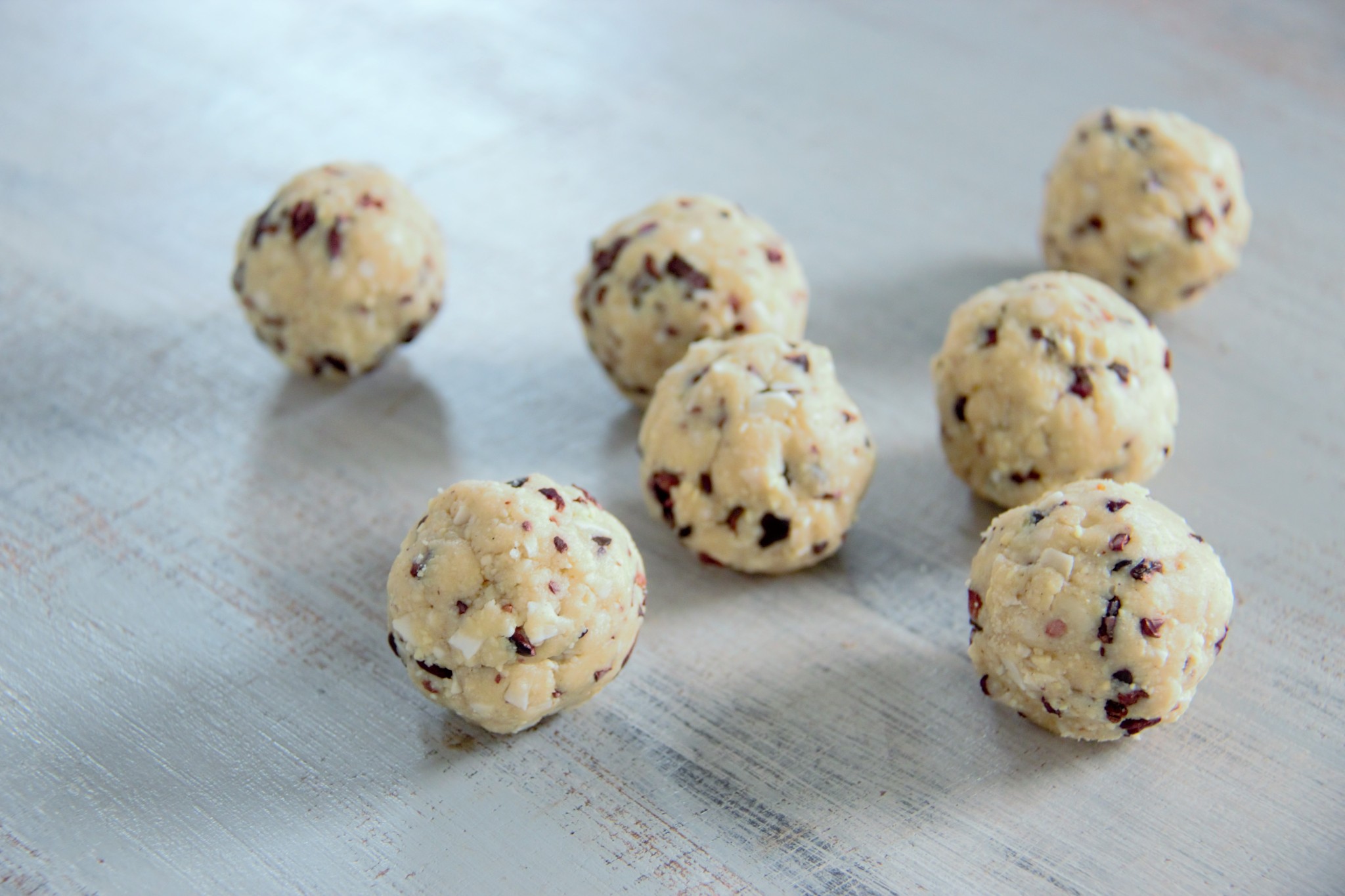 6